Exxon Is Using Excess Natural Gas to Mine Bitcoin
Exxon may have plans to expand the Bitcoin mining pilot program.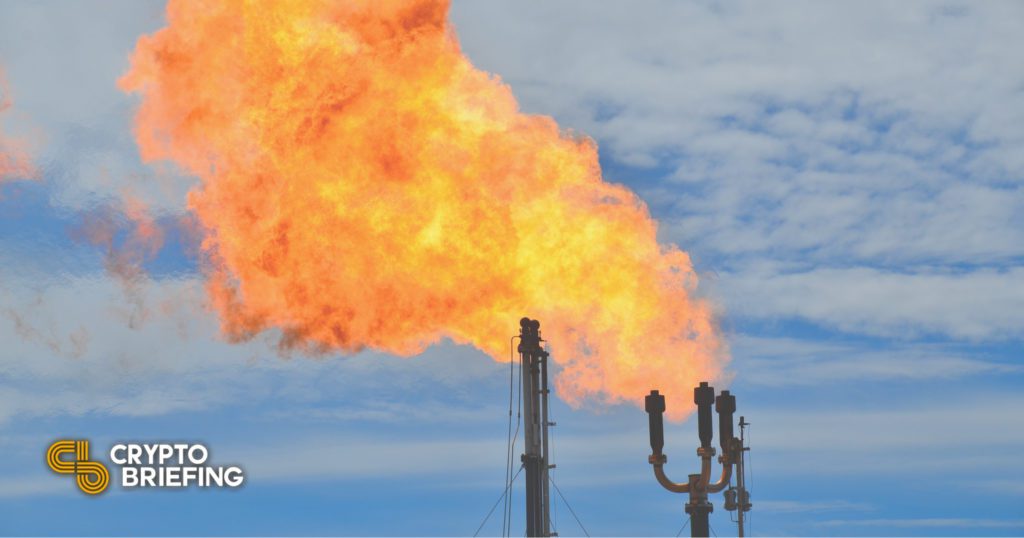 Key Takeaways
Exxon is piloting a Bitcoin mining program that utilizes previously wasted resources.
The program is apparently utilizing 18 million cubic feet of natural gas each month that would have gone to waste.
The energy giant might be looking to expand the program internationally.
ExxonMobil Corp., the largest producer of oil in the United States, is testing a program whereby excess natural gas from North Dakota's oil wells would instead be used for mining Proof-of-Work cryptocurrencies. The pilot program is being conducted in collaboration with Crusoe Energy Systems, Inc.
Opportunistic Bitcoin Mining
In a pilot program with Crusoe Energy Systems Inc., ExxonMobil is using natural gas that would otherwise be burned off and wasted as energy to power cryptocurrency mining rigs, according to Bloomberg. The information is apparently not supposed to be public, said the anonymous sources.
While this would not be considered clean or green Bitcoin mining, it would be utilizing resources that otherwise would have been wasted.
Launched in January 2021, the pilot project has used 18 million cubic feet of gas monthly, which would have otherwise been wasted via it simply burning off. This is apparently due to an insufficient number of pipelines.
The process consists of utilizing natural gas from a Bakken shale basin oil well for the operation of on-site mobile generators. These mobile generators host Bitcoin mining servers.
The sources suggest that similar pilot projects are being considered in Alaska, Nigeria, Argentina, Germany, and Guyana.
Crusoe's investors include the Winklevoss brothers, who are behind the crypto exchange Gemini, Bain Capital, and Valor Equity Partners. The company operates 11 portable engines in the American state of North Dakota.
An Exxon spokeswoman, Sarah Nordin, wrote, "We continuously evaluate emerging technologies aimed at reducing flaring [burning off] volumes across our operations," and she added the company's expectation of ceasing routine flaring by 2030, as called for by the World Bank.
Proof-of-Work mining has been criticized as being environmentally unfriendly due to its large amount of power consumption as compared to other methods of blockchain validation, such as Proof-of-Stake.
The United States has become the nation with the most Bitcoin miners on Earth.
Disclosure: At the time of writing, the author of this piece owned BTC, ETH, and several other cryptocurrencies.