Facebook Ad Ban Increases ICO Pressure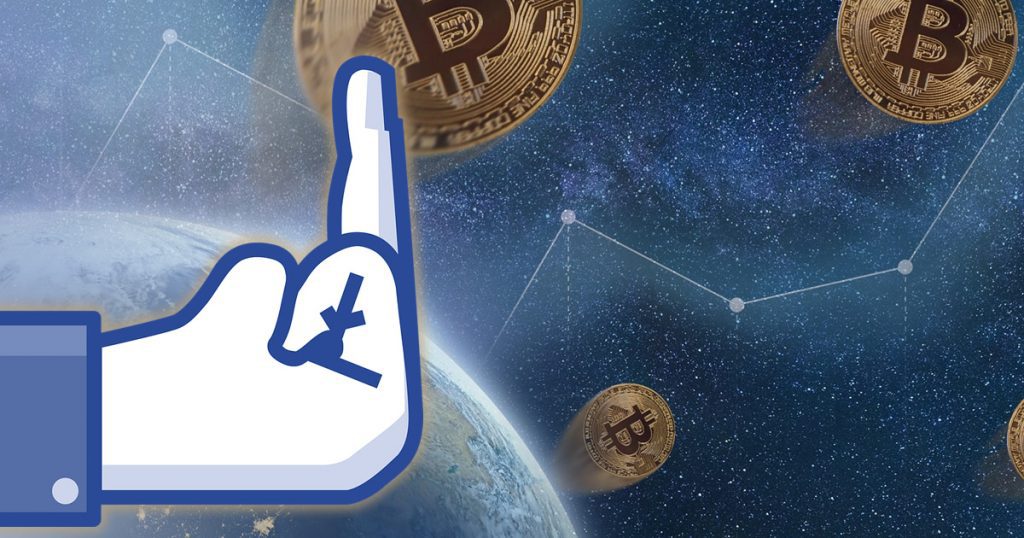 On January 30th 2018 a Facebook ad ban went into effect for crypto as the social media company announced a new policy which prohibits advertisements for cryptocurrency, including Bitcoin and Ethereum. This new policy also bans ads for initial coin offerings (ICOs).
According to Rob Leathern, Product Management Director for Facebook, the new policy targets "financial products and services that are frequently associated with misleading or deceptive promotional practices, such as binary options, initial coin offerings and cryptocurrency".
Bitcoin is specifically mentioned by name in the examples of prohibited content provided by Facebook. The policy is described as "intentionally broad". Facebook urged the community to report any ads that violate the new policy. The new rules are described as an ongoing effort to "make it harder for scammers to profit from a presence on Facebook".
While this new Facebook ban appears to signal a disapproval of cryptocurrency by the company, Mark Zuckerberg (Chief Executive Officer and co-founder of Facebook) recently expressed interest in exploring the use of cryptocurrency in Facebook's services in a January 4th 2018 post. Zuckerberg described cryptocurrency as a possible way to "take power from centralized systems and put it back into people's hands" while highlighting Facebook's mission to "give people the power".
Rumors have been circulating that Facebook is banning cryptocurrency ads in anticipation of releasing its own Facebook Coin or integrating a currently established coin on it's platform to facilitate ad purchases. However, there is no solid evidence to support these rumors at this time.
The Facebook ad ban coincides with increased regulatory activities targeting bitcoin and other cryptocurrencies in the past weeks. As reported by Bloomberg Bitfinex and Tether were subpoenaed by the United States Commodity Futures Trading Commission as doubt mounts that the currency Tether holds sufficient reserves of U.S. dollars to back Tether. The United States Securities and Exchange Commission (SEC) Chairman Jay Clayton released a public statement in regards to the activities of cryptocurrency markets stating that "A number of concerns have been raised regarding the cryptocurrency and ICO markets, including that, as they are currently operating, there is substantially less investor protection than in our traditional securities markets, with correspondingly greater opportunities for fraud and manipulation".
Increased regulatory pressure on the cryptocurrency space has occurred outside the United States in the past week as well. India's finance minister Arun Jaitley declared in a February 1st, 2018 speech that "The Government does not consider crypto-currencies legal tender or coin and will take all measures to eliminate use of these cryptoassets in financing illegitimate activities or as part of the payment system". The critical statements from India's finance minister continue the trend of increased regulation from Asia in the past months, such as the tightening on bank account verification for cryptocurrency traders in South Korea.
As the cryptocurrency space continues to mature and become more mainstream regulation and prohibition will surely increase. The debate over what amounts to healthy and necessary regulation to safeguard against fraud, theft, and scams will continue to be argued. Surely some will prefer a laissez-faire approach while others will be in the strong regulation camp. This Facebook ad ban may simply reflect the company's ongoing attempts to satisfy anti-trust regulators that it operates in the public interest.
Of course, numerous coins exist to satisfy demand from both sides, such as the privacy heavy Monero or the corporate friendly Ripple.
But crypto investors are still wondering: will it be prohibition or regulation in the cryptocurrency space over the next few months and years?
Financial Disclosure: The author holds long positions in Bitcoin and Bitcoin Cash. The author holds no short positions.
Editor's Note: While we maintain a presence on Facebook, we don't find it resonates well with our audience. We find it particularly ironic that every time we post about an upcoming ICO, Facebook sends us emails and notifications inviting us to boost the post with advertising.