Facebook Owner Meta Weighs In-App Tokens for Its Metaverse
The social media giant is reportedly weighing making an entry into finance through small business loans, in-app virtual currency, and social tokens.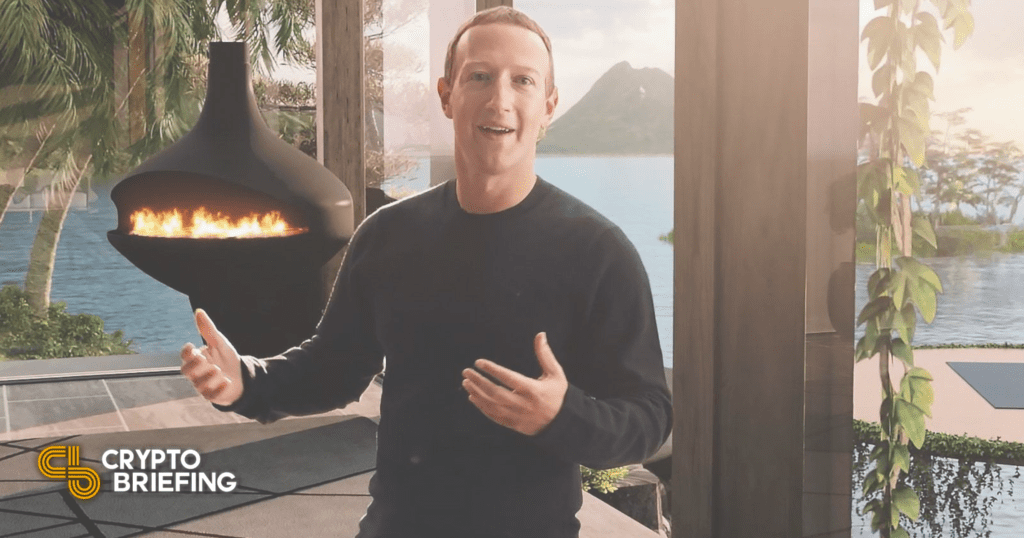 Key Takeaways
Meta is reportedly considering breaking into finance in a bid to secure alternative sources of revenue.
The company is reportedly exploring issuing a virtual currency, social tokens, and creator coins.
While Meta is yet to officially announce any virtual currency plans, Mark Zuckerberg recently confirmed that Instagram could add NFT support in the near future.
Meta, the recently rebranded parent company of social media platforms Facebook and Instagram, is reportedly considering breaking into finance by launching a virtual currency, social tokens, and small business loans.
Meta Explores "Zuck Bucks" as an Alternative Revenue Source
After giving up on its hopes of building a global stablecoin, Meta is reportedly shifting toward in-app Metaverse coins.
According to a Wednesday Financial Times report, the social media giant is considering breaking into finance to secure an alternative revenue source to its current ad-based business model as interest in its social media platforms continues to drop. The company is reportedly mulling several options, including offering small business loans at attractive rates, launching a virtual currency for the Metaverse it's building, and integrating social tokens and creator coins into Facebook and Instagram.
Citing company memos and anonymous sources, the Financial Times reported that Meta's potential virtual currency, allegedly dubbed "Zuck Bucks" by company insiders, would not be a blockchain-based cryptocurrency but rather an in-app currency issued and controlled by the company, similar to those used in games like Roblox and World of Warcraft.
Last year, Meta suffered a considerable defeat after regulators effectively destroyed the company's ambitions to launch a centralized stablecoin called Libra, later renamed Diem. Meta had invested significant resources into developing Diem and the Novi digital wallet only to see its project thwarted by U.S. regulators, citing monetary stability and competition concerns.
Meta's recent push to secure alternative sources of revenue stems from decreased year-over-year user interest in its social media products and an estimated $10 billion hit to its 2022 revenues due to Apple's privacy policy changes. Apple's decision to make third-party apps like Facebook and Instagram ask users for permission before tracking them across different websites and platforms has significantly decreased the accuracy of their ads, negatively affecting Meta's bottom end.
In a bid to diversify its heavily ad-revenue dependent business model, Meta seems to be turning toward developing both traditional and digital finance products. In a January memo cited by the Financial Times, Meta's new finance division head Stephane Kasriel said that the company was trying to conceptualize what financial services of the future could look like. "We're making changes to our product strategy and road map… so we can prioritize on building for the Metaverse and on what payments and financial services will look like in this digital world," he reportedly said.
Meta's apparent interest in virtual forms of currency comes after the firm's CEO Mark Zuckerberg revealed that Instagram would be integrating NFTs "in the near term," following hot on the heels of Twitter to embrace the technology. It was previously rumoured that Meta was considering launching its own NFT marketplace. Given that Zuckerberg has already confirmed Instagram's NFT progress and the virtual currency plans are yet to be announced via any official channels, it's likely that Meta's 3.6 billion monthly active users will be minting JPEGs long before they're spending Zuck Bucks in the Metaverse.
Disclosure: At the time of writing, the author of this piece owned ETH and several other cryptocurrencies.