Famed Economist Plans Tokenized Alternative to the Dollar
Nouriel Roubini has expressed skepticism about crypto in the past, but he has his doubts about the dollar, as well.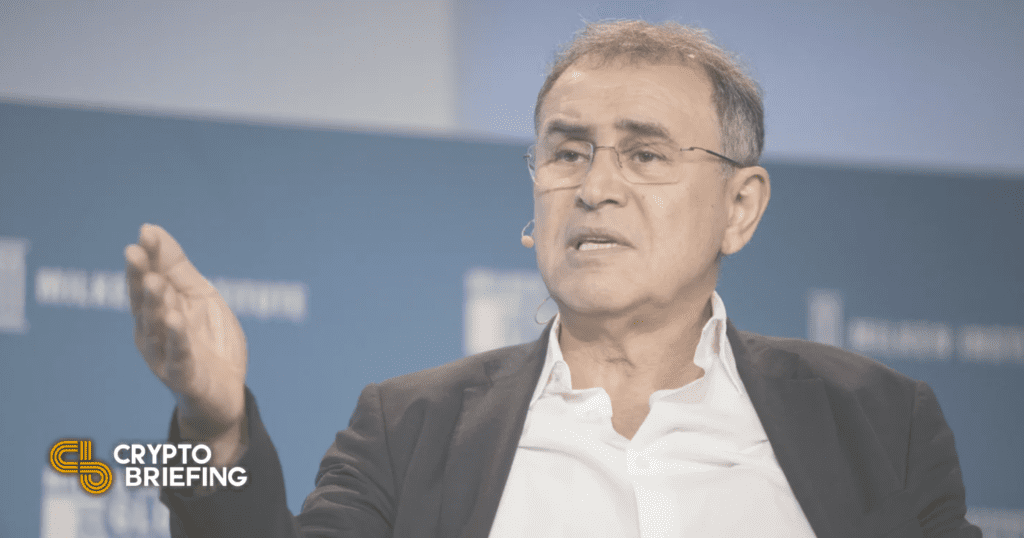 Key Takeaways
Nouriel Roubini is planning to launch a tokenized asset meant to serve as a hedge against what might be challenging times in the future.
The new digital coin will be made up of U.S. Treasuries, gold, and U.S. property.
Roubini does not think that traditional crypto assets can serve as a proper inflation hedge.
Economist Nouriel Roubini, who has long expressed disdain toward cryptocurrencies, has announced his plans to launch a tokenized asset meant to hedge against what he perceives to be turbulent times ahead. The newly announced tokenized asset is set to be backed by U.S. Treasuries, real estate, and gold.
The Roubini Hedge
A prominent investor wary of the current macroeconomic headwinds has plans to launch a new tokenized hedge because, according to him, cryptocurrency as it currently stands is not fit to do the job.
Nouriel Roubini, the chief executive officer of Roubini Macro Associates Inc. and professor of economics at NYU's Stern School of Business, is working with Atlas Capital to launch a digital asset fine-tuned for resilience against inflation, climate change, and civil unrest. The goal is to launch the product later this year, and it is said to be a coin backed by short-term U.S. Treasuries, gold, and climate-change resistant U.S. property.
Atlas has tapped a developer group consisting of former Meta engineers, Mysten Labs, to build its new tokenized asset, which it will call the United Sovereign Governance Gold Optimized Dollar (or USG). Roubini, who is also the chief economist for Atlas, has warned of the U.S. dollar's potential for losing its world reserve currency status as a result of quantitative easing. He also cited the reluctance of global opponents of the U.S. to continue its use indefinitely.
While Roubini has noted the potential for central bank digital currencies, he has called blockchain "the most overhyped—and least useful—technology in human history." He, alongside the Atlas team, emphasized that most crypto assets remain unbacked and, like Warren Buffet, has pilloried them for their lack of productivity or ability to generate income.
Atlas is an investment firm whose goal is to seek stability in what it projects to be a challenging future, and it warns of global instability due to a significant accumulation of risks in the socioeconomic environment. Therefore, Roubini claims that the new tokenized coin might gain adoption from large institutional investors that are currently highly exposed to the dollar. Accordingly, the firm has reportedly reached out to the Qatar Investment Authority, Saudi Arabia's Public Investment Fund, and the Kuwait Investment Authority.
Disclosure: At the time of writing, the author of this piece owned BTC, ETH, and several other cryptocurrencies.