Fantom, NEAR Ride Layer 1 Boom Into 2022
Alternative Layer 1 chains like Solana, Terra, and Avalanche dominated the crypto market in the second half of 2021. Now, other smart contract networks are starting to draw huge interest.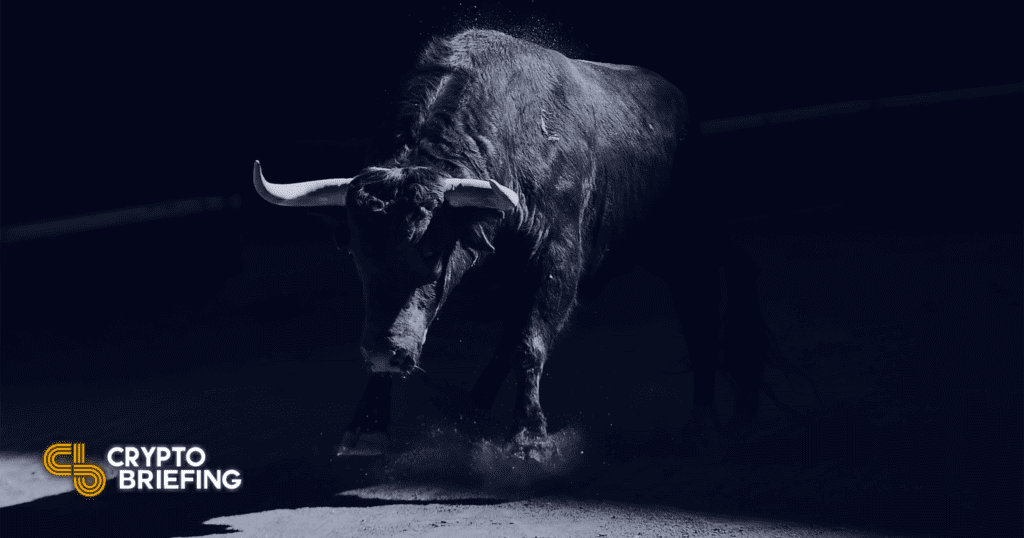 Key Takeaways
Fantom and NEAR are soaring amid high demand for Layer 1 coins.
The recent rise follows the SOLUNAVAX trend that dominated the second half of 2021.
An upcoming Fantom project involving Andre Cronje and Daniele Sestagalli may explain FTM's recent rally.
Fantom and NEAR are two of the latest Layer 1 coins to rally.
Crypto Layer 1 Boom Continues
Layer 1 hype isn't dead yet.
Several smart contract blockchains have seen their native tokens rally this week despite a decline among major assets like Bitcoin and Ethereum. Two of the latest winners are Fantom and NEAR Protocol.
FTM has jumped 15.5% in the last 24 hours, currently trading at $2.88. NEAR, meanwhile, is up 16.1%, trading at $16.91. The rise comes amid a bullish spell for both assets: FTM is up 109.3% in the last 14 days, while NEAR has gained 97.7% in the same period. Other Layer 1 assets like Oasis Network, Celo, and Harmony have also risen, though their gains have been less significant.
Interestingly, the popular DeFi builders Andre Cronje and Daniele Sestagalli have been teasing plans for a new Fantom-based product on Twitter over the last few days, which may have contributed to Fantom's sudden jolt. "What's frog nation's multisig address on Fantom? Asking for a friend…" Cronje wrote Monday. The Yearn.Finance founder had previously confirmed that he was planning to "deploy a new experiment" on Fantom in January. Following Cronje's tweet, Sestagalli warned his followers that "FTM season is coming." Crypto enthusiasts often refer to "seasons" due to the speed at which the space moves: late 2021 saw a so-called NFT season, a dog coin season, and a Metaverse season in the space of a few months as traders rotated between different niches in the crypto ecosystem.
Soon you will witness how the Frog Nation ecosystem works in tandem . Blows my mind how fast we can organise the perfect launch. 🪨📄✂️what will you choose? $FTM season is coming DYOR accordingly.

— Daniele never asks to DM (@danielesesta) January 3, 2022
The "Frog Nation," meanwhile, refers to a community that has formed around Sestagalli's Abracadabra.Money, Wonderland Money, and Popsicle Finance, three innovative projects that place emphasis on preserving decentralization in DeFi. Many have categorized this new suite of products under a new movement called "DeFi 2.0" alongside the likes of Tokemak and Olympus DAO.
Following the latest rise, Fantom has a market cap of $7.3 billion, while NEAR's is around $10.1 billion. Although both networks have seen substantial growth over the last year, they were overshadowed by Solana, Terra, and Avalanche—three Layer 1 networks that have exploded in recent months thanks to rapid growth in their respective DeFi ecosystems. While Ethereum was weighed down by its expensive gas fees throughout 2021, many market participants turned their attention to the so-called "SOLUNAVAX" narrative, a reference to SOL, LUNA, and AVAX. Solana was the first of the three to enjoy its own "season" as it went parabolic, followed by Avalanche, and finally Terra.
While the market looked shaky throughout much of December, 2022 has kicked off with several lower cap coins outperforming major assets. Following a weak end to 2021, both Bitcoin and Ethereum have both seen a slight tumble in the last 24 hours, pushing Solana, Terra, and Avalanche further into the red. However, based on the recent performance of Fantom and NEAR, it looks like many traders are making yet another Layer 1 rotation.
Disclosure: At the time of writing, the author of this feature owned ETH, FTM, and several other cryptocurrencies. Andre Cronje is an equity holder in Crypto Briefing.