Fed May Launch CBDC Review As Soon As This Week: Report
The Federal Reserve will reportedly begin taking steps toward launching its own digital dollar this week.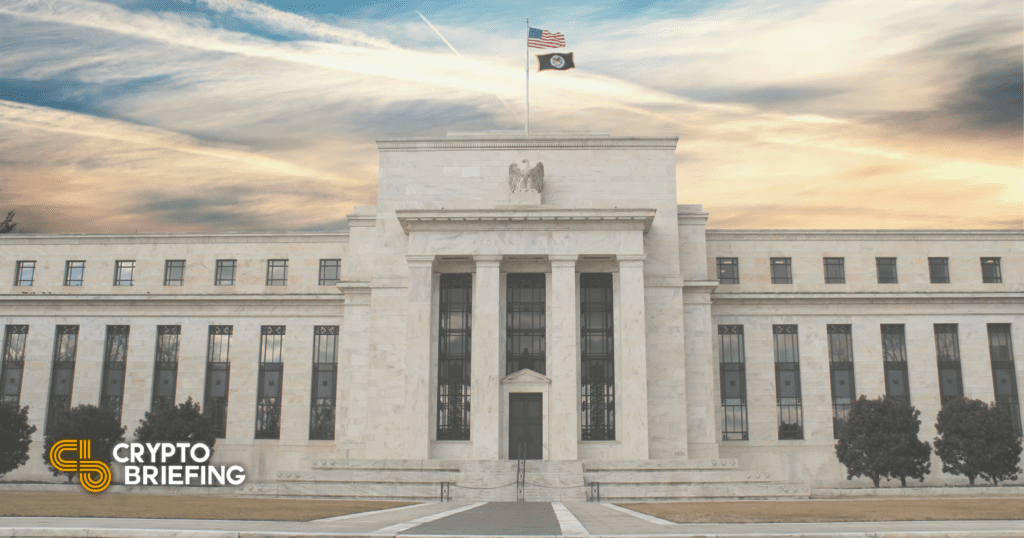 Key Takeaways
The Fed may release a CBDC-centered paper this week, seeking input from the public as well as lawmakers.
Other nations have moved quicker to adopt CBDCs, with China having successfully launched its digital yuan.
Despite the update, the Fed is unlikely to make a decision on launching a CBDC anytime soon.
The U.S. Central Bank is weighing CBDC options and will publish its findings soon, reports say.
Federal Reserve to Release CBDC Study Results
This week, the Federal Reserve could finally begin its long-awaited CBDC review process, according to a report by the Wall Street Journal. As part of this process, the Fed also plans to publish a paper on the possibilities of a U.S. CBDC for both legislators and the public to consider. That said, it appears that the Fed will continue to proceed with caution.
The development comes after a Senate Banking Committee hearing last week in which Powell discussed CBDCs. He said it would be key to collaborate with Congress on the issue. Fed officials are not in agreement on the issue of a CBDC, so while the review might start this week, a final decision is unlikely to land anytime soon. Powell said in September that a CBDC would only be rolled out if there were "clear and tangible benefits that outweigh any costs and risks."
A more formal CBDC review process was already delayed once from earlier in the summer to September, only to be delayed again.
Despite the Fed's relatively slow progress, some other nations have already taken a more proactive approach toward adopting CBDCs. For example, China has launched a digital yuan. Many more are already entrenched in formal review processes of CBDCs, with Canada recently remarking that a CBDC "might be beneficial." More recently, Hong Kong's central bank, released a technical paper on its own CBDC, which it has been researching since 2017.
The Fed has been divided on CBDCs, with some suggesting that the U.S. should be faster to adapt to change. Fed Vice Chair Randal Quarles, meanwhile, has argued that a CBDC may be unnecessary given the existing utility of stablecoins. However, Powell takes a different stance. "It's more important to do this right than to do it fast… We're the world's reserve currency, and I think we're in a good place to make that analysis and to make that decision," he said in a news conference on the issue in September. Earlier this summer, he also claimed that the U.S. "wouldn't need" cryptocurrencies if it launched a digital dollar.
Disclosure: At the time of writing, the author of this feature owned BTC, ETH, and several other cryptocurrencies.