Federal Reserve Officials Banned From Trading Crypto
Senior officials will need to exit their positions within 12 months.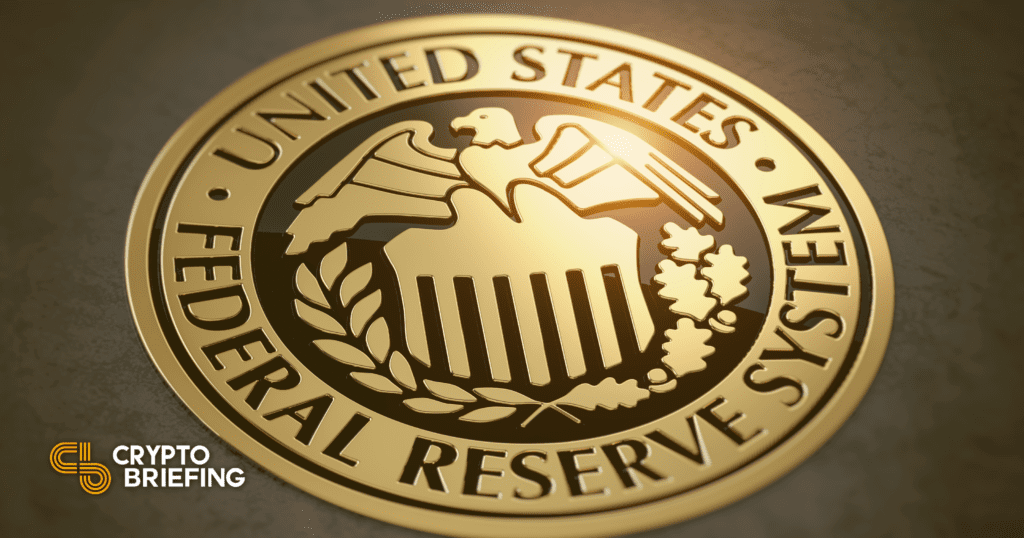 Key Takeaways
The Federal Reserve approved rules today that would bar senior officials from trading crypto and other assets.
The ban also applies to stocks and bonds; it affects officials in the Federal Reserve as well as their relatives.
Cryptocurrency was not discussed last October when the possibility of a trading ban was first proposed.
The U.S. Federal Reserve has approved measures that prohibit senior officials from trading cryptocurrencies and other assets.

Officials Banned From Trading Crypto

The new rule bans Federal Reserve senior officials from trading cryptocurrencies, stocks, and bonds. It also imposes a ban on trading commodities, foreign currencies, sector index funds, derivatives, and agency securities, and prohibits leverage and short selling.
Though the ban was discussed more generally last October, cryptocurrency was not mentioned at the time of those discussions.
The policy was formally adopted today, Feb. 18, but will not take effect until May 1, 2022. Officials must dispose of their assets within 12 months of the effective date. In some cases, officials will have six months to dispose of their assets. Some officials who are affected will also need to declare their investments sooner.
Federal Reserve officials, regional bank presidents such as those at the Boston or St. Louis Fed, staff officers, bond desk managers, and other employees will be subject to the new restrictions. The ban will also extend to the Federal Open Market Committee, a high-ranking group that defines financial policy and sets interest rates.
Moreover, the relatives of officials, such as spouses and children under the age of 18, will be banned from trading crypto and other assets. More Federal Reserve staff members are expected to be brought under the umbrella ban in the future.
Rule Aims to Improve Public Trust
The new rule was created in order to improve public trust in the Federal Reserve. According to the text of the announcement, the trading ban is meant to "support public confidence in the impartiality and integrity of the Committee's work by guarding against even the appearance of any conflict of interest."
This policy move comes following a controversy over insider trading within the Federal Reserve beginning in 2020, which saw Dallas Fed President Robert Kaplan and Boston Fed President Eric Rosengren come under wider media scrutiny in 2021.

That period also saw extreme market uncertainty due to the novel coronavirus, which caused the Federal Reserve to invoke extreme policy such as reduced interest rates and major bond purchases.
Disclosure: At the time of writing, the author of this piece owned BTC, ETH, and several other cryptocurrencies.