FEWOCiOUS Raises $19M From Paint NFT Sale
FEWOCiOUS sold 30,198 Paint units.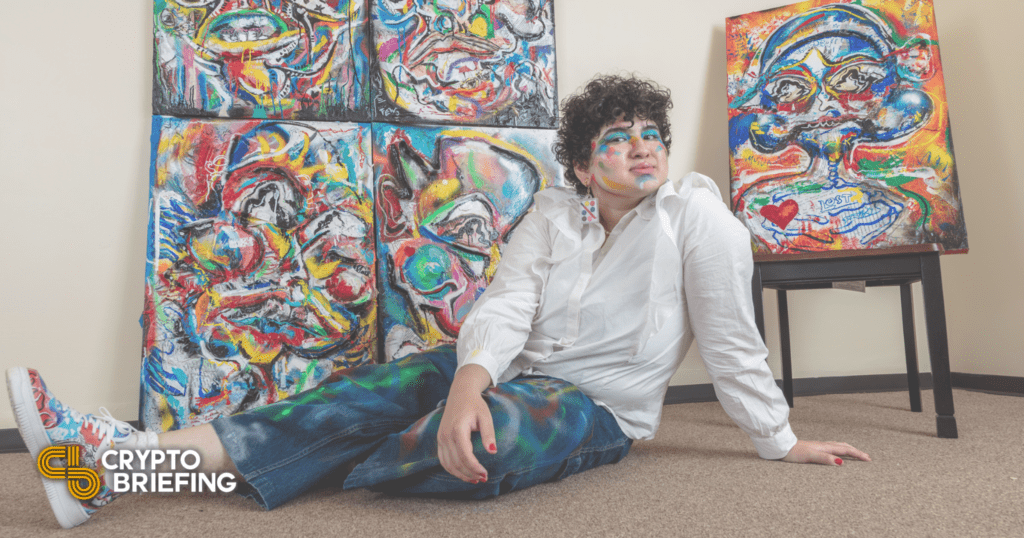 Key Takeaways
FEWOCiOUS has raised $19 million in his latest NFT drop.
The "Paint Drop" NFTs will go to collectors depending on how many units of "Paint" they purchased in the drop. Each NFT will unlock rewards in FEWOCiOUS' FewoWorld project.
In just over a year, FEWOCiOUS has quickly risen to become one of the leading artists of the NFT movement.
The "Paint Drop" NFTs will unlock rewards in the 19-year-old artist's forthcoming FewoWorld project.
FEWOCiOUS Closes Paint Sale
FEWOCiOUS has raised $19 million via his latest NFT drop.
The 19-year-old artist opened his Paint sale over the weekend, introducing the new collection as "the building block" of his new generative art project, FewoWorld. Collectors could purchase Paint units that will be exchanged for "Paint Drop" NFTs representing the number of units they bought. The Nifty Gateway listing for the sale explained how buying more units would unlock more rewards in FewoWorld, with the top 50 buyers eligible for their own trophy NFT and custom piece created by FEWOCiOUS. The sale opened exclusively to FEWOCiOUS NFT holders Sunday before a public sale commenced, priced at either $500 per unit for holders or $1,000 per unit in the public sale. It closed Monday with 30,198 units sold, equating to about $19 million in takings.
Though full details of what FewoWorld will entail are scarce so far, FEWOCiOUS says that the project is "unlike anything he has created before." He's also promised that Paint Drop NFTs will unlock rewards such as "Canvas" and "Fewos." FEWOCiOUS often refers to his pieces of art as Fewos.
Several NFT "whales"—wealthy digital art collectors with large stacks of Ethereum to invest—bought hundreds of Paint units in the drop. Mateen Soudagar, otherwise known as DCLBlogger, bought 515 Paint at a cost of around $260,000. In a tweet storm, he explained that he thinks the value for the unique NFTs the top buyers will receive could be "pretty huge" and that he thinks FEWOCiOUS' legacy and collector base could grow in the future.
FEWOCiOUS is one of many crypto-native artists who rose to prominence in early 2021 as NFTs started to enter mainstream consciousness. His digital sneaker collaboration with RTFKT, which included a physical pair of sneakers, raised $3.1 million in March. He went on to sell works at Christie's and Sotheby's as his profile grew. FEWOCiOUS is known for his colorful, animated style, at times recalling Basquiat. As a transgender artist, his work often draws from his personal life experiences. In just over a year, he's become one of the leading voices of the NFT movement alongside the likes of Beeple and XCOPY.
Disclosure: At the time of writing, the author of this piece owned ETH and several other cryptocurrencies.