Final Letter From (This) Editor: How Crypto Survives
A new era for Crypto Briefing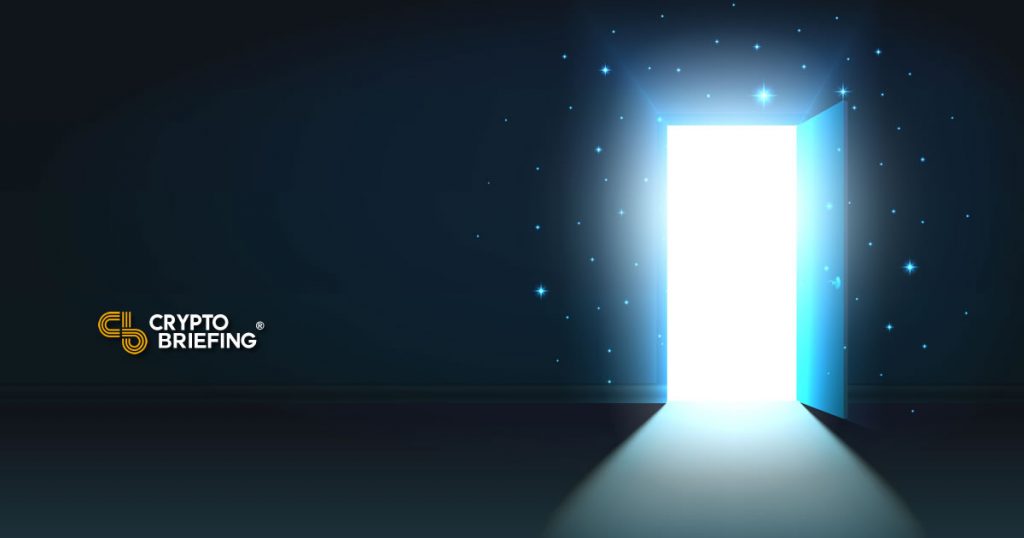 Yesterday, Crypto Briefing enjoyed its best day ever, in terms of the sheer number of people reading our site.
So it may seem odd that today is when I choose to move on to a different challenge – while welcoming a new Editor to Crypto Briefing.
Two years ago, Han Kao and I met in a Telegram chat: we were passionate about cryptocurrency, and wanted to have a voice in this industry – a voice that was clear, authoritative, and untainted by shills and scammers.
We created Crypto Briefing – and since then I've edited the publication while our small team grew it from zero to become one of the most respected media brands in the business.
Our model has always been about disrupting the established order (since that it is what we write about every day).
We took no ads, no sponsored stories, and no freebies. We have walked the walk.
---
A Friendly Warning
But as I leave, it's with a warning to the cryptocurrency industry, issued by someone who has spent something close to eight thousand hours staring at these six giant monitors over the past 24 months.
I see a pattern. It has been forming for a long time, and it is not good.
It's a race to the bottom, and it's killing crypto.
While we never expected the support of banks and governments, did we ever expect the level of in-fighting that must serve as a spectator sport to the incumbents we challenge?
Did we ever expect to see token holders from one camp physically threaten the life and family of a respected founder, Ryan Selkis, whose only crime was to question their circulating supply?
Did we expect that a blockchain media company would repeatedly publish erroneous stories and fail to retract them; run character assassinations followed by humble apologies; issue declarative tweets that are deleted each week?
Or that 'maximalist' would become an insult, because it trickled down from being a term that referred to *ALL* who believe in the promise of cryptocurrency, and became about tribalism and closed-mindedness instead?
This industry has one option, and only one.
Become more inclusive.
Make the technology easier to use. Focus on persuading the early majority, because many of the innovators are already here. Support each other's projects with the goal of raising the profile of the entire sector; don't seek to destroy the competition – it's too early for a Facebook vs. MySpace battle.
Taking sides is human nature: but my fear is that at the current rate, crypto will continue to implode – and that our Pyrrhic victory will simply be the emergence of state- or corporate-controlled digital currencies.
Alongside my exceptional team, I've worked hard to be an advocate for our industry. I still believe in a mission – to create a better technological revolution than the last one:
One that empowers, and doesn't control.
One that includes, and doesn't discriminate.
One that celebrates the individual, without reducing them to the sum of their browsing habits.
Look outwards, crypto believers: because that's where the users are.
And that's how we will, together, make Satoshi's true vision a reality.
---
Special Thanks…
While dozens of people have contributed to Crypto Briefing over the last two years, I would especially like to thank the partners – CEO Han Kao, Head of Research Ilya Abugov, Business Development Director Jay Putera, and Chief Code Reviewer Andre Cronje – for their tireless and dedicated work. They all share the values I've discussed here.
I would also like to thank Associate Editor Paddy Baker, and former Deputy Editor Andrew Ancheta, for their talent, professionalism, and dedication.
Our current roster includes top-class writers Mike Dalton, Paul de Havilland, Darren Kleine, Sarah Rothrie and Andrey Shevchenko: my thanks to all of you for ensuring that the quality of Crypto Briefing has never been compromised.
And of course, to our investors: thank you for the opportunity to serve as advocates, and for allowing us to build our readership without interference or self-service.
---
And Welcome…
I believe in cryptocurrency and blockchain technology – which is why I'm delighted that another true believer, Mitchell Moos (former editorial manager of CryptoSlate, one of my favorite publications) will be taking the reins here.
I couldn't leave Crypto Briefing in better hands.
If you'd like to stay in touch, you can follow me on Twitter, connect on LinkedIn, or feel free to just drop me an email: jonricecrypto @ gmail.com