UPDATED - Savedroid Exit Scam A Prank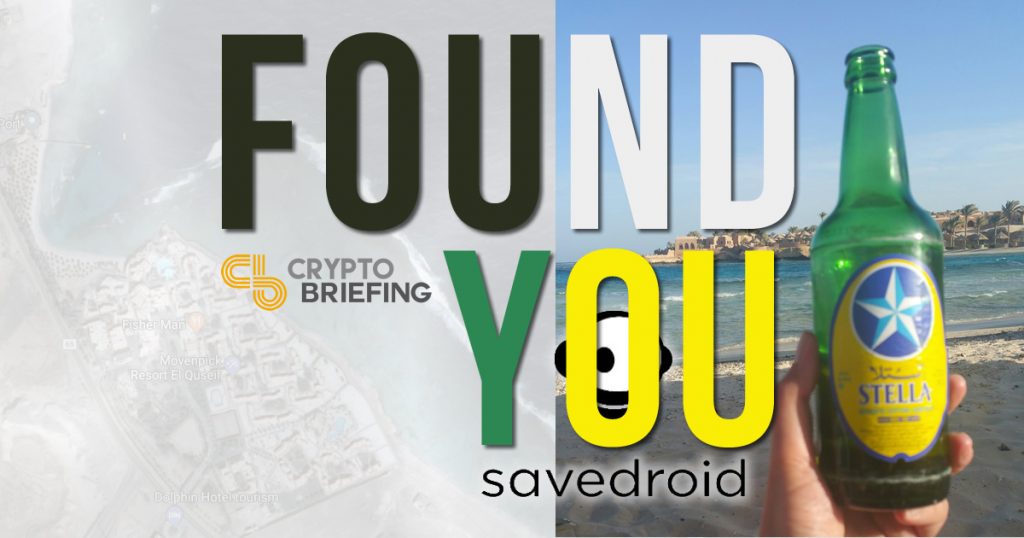 UPDATE: By now, many of you will know that Savedroid perpetrated what they consider to be a giant prank designed to illustrate that exit scams are a part of the crypto market.
Here's the deal.
When you take $50M in funds that are raised by investors who believe in your project, you don't then pretend to disappear with that money.
What happens if you do? People start looking for you.
Yassin Hassir may consider himself a genius for drawing the eyes of millions to his stunt. But to his investors, he caused them anxiety, pain, and distress.
RULE ONE – NEVER, EVER, EVER TREAT YOUR INVESTORS WITH A LACK OF RESPECT.
Hankir broke that rule. And while there are those who will criticize Crypto Briefing for trying to help those investors track down their money, and the man who claimed to have stolen it, we are proud of our response.
We took the trouble to search for hours online to match a photo to a location in Egypt. We called the police in Frankfurt. We did what we could to be part of the REAL community – the kind of people you'd want on your side if this had been the real thing.
As to the prank itself? Not so clever. Not so funny. And having dragged his company's name through the mud, not so good for Hankir's investors.
We will not be removing the original article, printed below, because we are – as we say – proud to be acting in the best interests of our community.
---
Is it an exit scam? If so, we've got news for Yassin Hankir of Savedroid: we know that beach, and we know where you are.
Not down to the exact hotel (although if you ARE at the Movenpick in El Queseir, you're under an assumed name) but an army of cryptocurrency friends will help us track you down.
In case you're wondering what has pissed the normally-calm staff at Crypto Briefing off so badly, it's what appears to be an exit scam perpetrated by the staff of Savedroid – and the arrogance of the project's founder and CEO.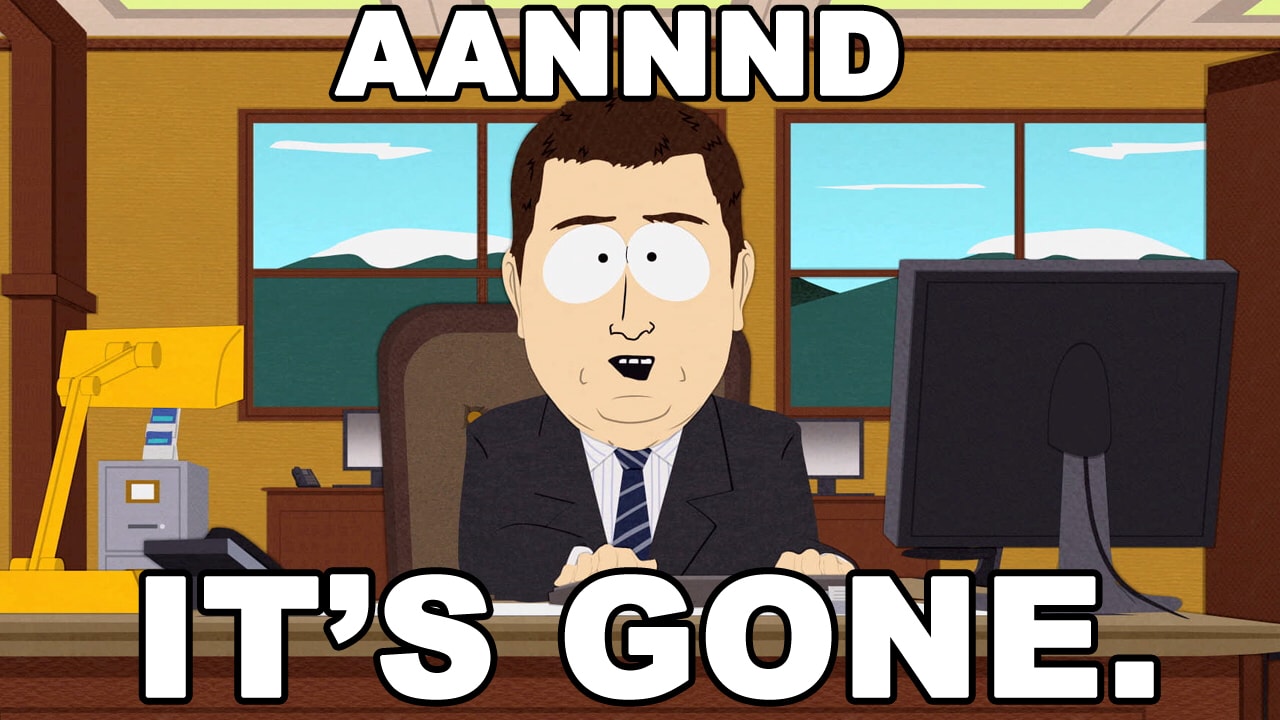 Savedroid was supposedly building out an AI app for crypto saving and investing, along with a credit card.
Here's a photo of their offices – Theo Goodman of Hallo Frankfurt posted a number of these, and speculated that this is possibly a PR stunt (although to what end?)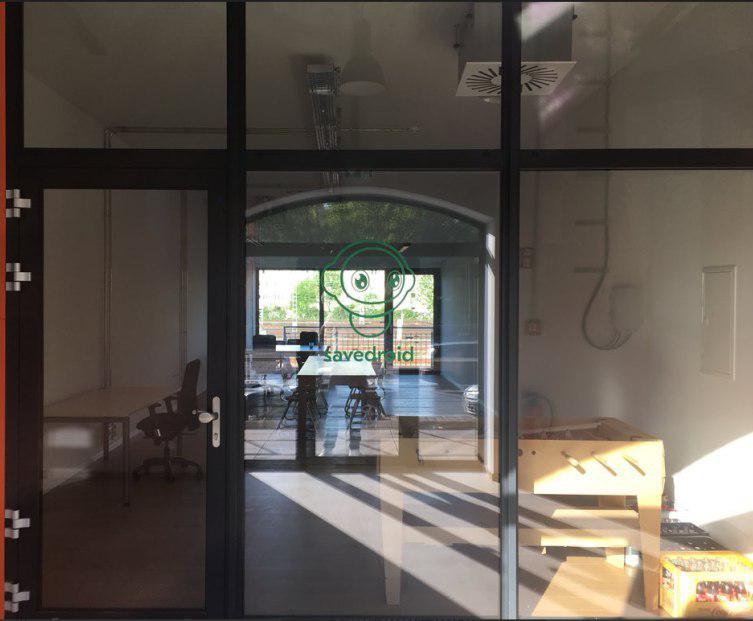 Yassin Hankir also posted a farewell message to the people he scammed out of $50m showing him at an airport, and then toasting his newfound wealth with a beer at a beach.
Thanks guys! Over and out … #savedroidICO pic.twitter.com/PMRtjlbEdD

— Yassin Hankir #savedroidico (@YassinHankir) April 18, 2018
Savedroid Arrogance Might Not Save Him
Dumb move, asshole. A combination of an Egyptian beer, a distinctive backdrop, and a whole bunch of time looking at resort photos, helped us eventually track down the location.
Coordinates: 26.155949, 34.244912
That's the Movenpick Resort on the Red Sea in El Queseir.
Here's a photo taken by a Google Maps user: it's clearly the same location as the Twitter photo posted by Yassin Hankir.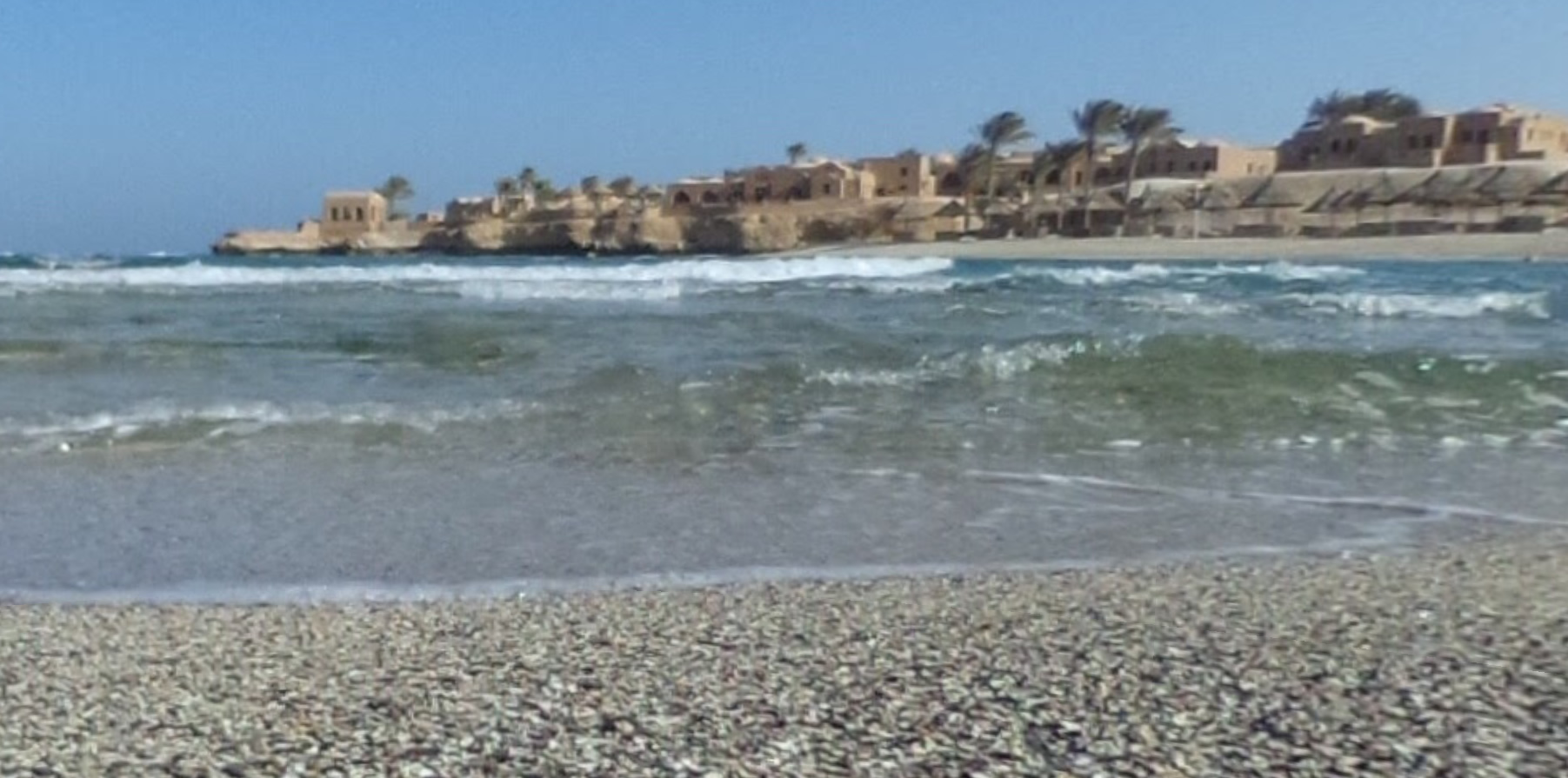 And here's the resort's promo shot.

We tried to track down the photos on the tweets that Hankir sent, but they did not appear to have been drawn from the Internet – leading us to infer that they are, in fact, real.
WHAT DO WE NEED, TO HELP FIND THIS GUY?
We need you. We need phone calls to every hotel in the town of El Queseir and if you're in Egypt, a call to the police with a tip. If you can do ANYTHING to help find him, get on our Telegram channel and keep us posted – we will update this post as often as it takes to catch the guy.
Our Telegram group is here. Let us know if you get anywhere, even if it's a dead end so that others don't have to work it.
What are the chances he's really there? We don't know. But at least we have something to work with, and we figure it's worth a shot.
$50m is a lot of money. And another slap in the face for the crypto community that works hard to be real.
We're setting the dogs of war on you.
Go find him, guys and gals.