Guns, Art And Wine: Five Projects That Fly On Ravencoin
Tokenized flamethrowers finally come to market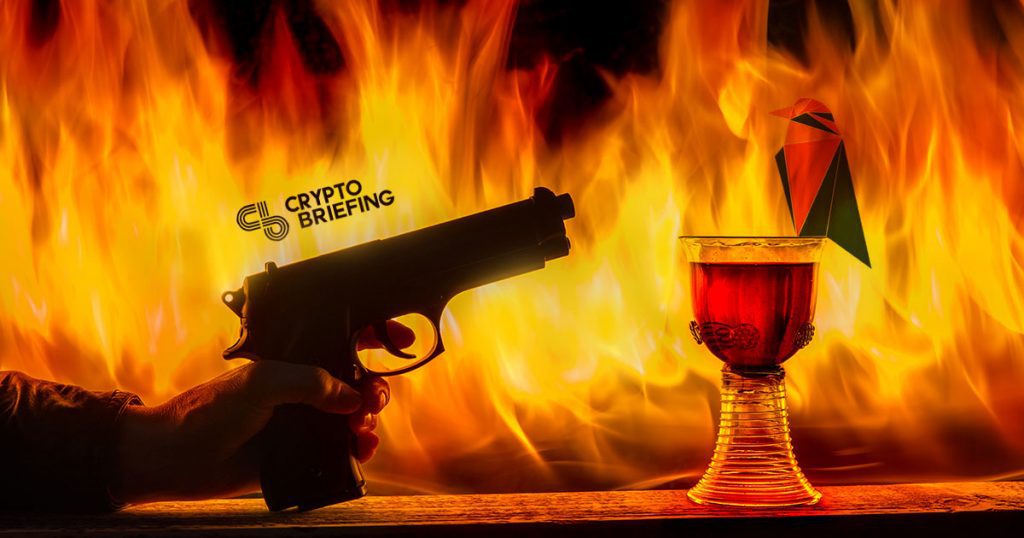 Ethereum might be the easiest way to launch an ICO, but it's far from the only platform for new tokens. After hatching in early 2018, Ravencoin has emerged to make a name for itself as a token ecosystem. The tokenization technology is finding genuine utility as the foundation for a growing number of industry applications.
One of Ravencoin's best-known advocates is Patrick Byrne, owner of Overstock.com. Overstock's blockchain-centric subsidiary, Medici Ventures Inc., has already taken advantage of Ravencoin, most notably for the purchase of a stake in Chainstone Labs for $3.6 million. These security tokens represented 29% of Chainstone's equity.
Ravencoin is designed to make it easy to create and manage tokens and digital assets. "The aim of Ravencoin is to do one thing and do it well: help users issue tokens and digital assets securely," Chainstone CEO Bruce Fenton explained. "Tokens, particularly securities tokens, are a promising area for blockchain technology."
But the utility of Ravencoin stretches well beyond security tokens. Here are a few other projects in development:
---
NVRMOR.io
When it comes to creative applications, it's no surprise that a group of artists would stand out from the crowd. The creators of NVRMOR are focused on using the blockchain as a tool for the tokenization of digital art, lending the medium the same scarcity as traditional media.
An artist's work can be tied to a provably unique digital token to prove its authenticity and uniqueness. Using Ravencoin's tokenization capabilities, the website explains, "Once the art is tied to the blockchain, there's never more of it."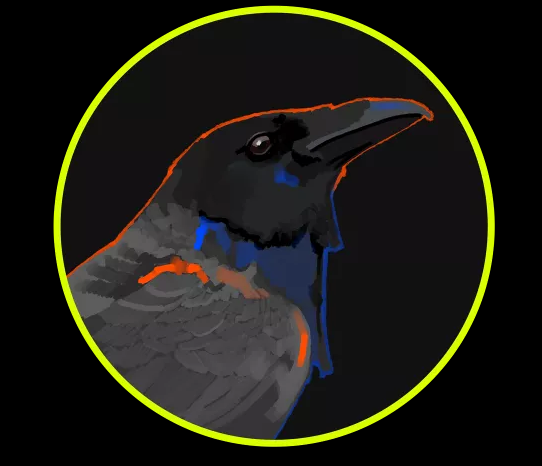 The project currently allows artists to create non-fungible tokens, which are directly tied to the artist's work. Artists can issue "trading cards" with their image, bio, and contact info which can be sold or gifted to art collectors, linking them with the artists as a patron. Tickets can be issued as digital tokens for events, collectibles, or other goods and services provided by the artists.
In the future, NVRMOR plans to allow artists to directly message collectors with the built-in messaging features of the Ravencoin network. Artists can also take advantage of the network's governance features, using vote tokens to poll collectors about their current works of art or future projects.
---
Vinsent Wine
This wine-trading platform utilizes Ravencoin technology to allow peer-to-peer trading of wine futures. Unlike other futures markets, there's no intermediary: Ravencoin creates a direct connection between wineries and consumers. By downloading an app, Vinsent Wine users get access to limited edition wines directly from boutique wineries. Providers choose wines to offer via the platform and give users the opportunity to try out unique wines that might not otherwise be available.
Vinsent Wine is using blockchain technology to take a different approach to solving industry problems. Per the website: "We seek to tackle the inefficiency of the wine industry distribution model by reconnecting consumers directly with wineries."
With the Vinsent Wine app, users can pre-buy wine after harvest, while it is still being made. By using this system, the wine is more affordable and directly available to consumers, rather than being exclusive to a select handful of merchants. Discounts range from 20% to 60% compared to retail — a substantial savings.
---
Guncerts
Guncerts uses tokenization to solve the problem of proving gun ownership. Ravencoin tokens are used to store information about the make, model, and serial number of the firearm, which can be directly linked to the token by laser etching on the gun itself.
"The laser etching would, in effect, announce to any 'need to know party' that the firearm has been tokenized," explains the website, "and [that] relevant information regarding the firearm exists, digitally."
Using Ravencoin asset digitization, gun owners can easily prove or transfer ownership and record repairs and upgrades while retaining privacy. Using Ravencoin's messaging system, manufacturers can even issue important information such as recalls directly to owners.
The Guncerts token asset solution eliminates the need for maintaining receipts and bills of ownership of firearms while improving privacy for owners.
---
Bits Be Trippin
On the topic things that go boom, Bits Be Trippin (BBT) uses Ravencoin's blockchain technology for owners of the Boring Not-A-Flamethrower.
Using Ravencoin tokens, users can share their hottest memories of the device, and device history is under the direct control of the not-a-flamethrower owner. Users register via the BBT service, which then ties each device to its digital identity.
This is simply an example, which BBT uses to demonstrate what can be done with the digitization technology. Creating a digital representation of a physical object creates a "life cycle," where users can record the history of each device and track or share its history.
This same process can be extended to collectibles like baseball cards, coins, or even vehicles. "It's about augmenting the existing authentication services with a tool that allows provenance, changes, and updates," the project explains, which are "shared across the blockchain." This concept also extends to identity services that can be cryptographically linked to tokens "to establish ownership within the identity space as it embraces blockchain technology."
---
TokenizEU
Returning to the more "traditional" utilities, TokenizEU sets out to take full advantage of Ravencoin's strengths in issuing security token offerings. Owned by Comistar, TokenizEU is a platform for structuring STO's in compliance with European Union regulations. Token holders can be messaged directly via the Ravencoin network, participate in voting, and even receive dividend payments in proportion to their holdings.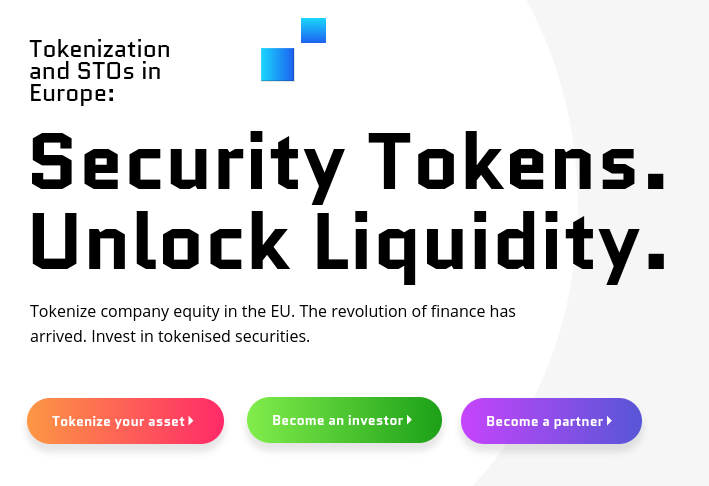 RVN tokens can include a hash for storing metadata on the Interplanetary Filesystem (IPFS). This data can include contact information or even digitally signed files linked directly to the token. Ravencoin technology, Comistar Global explains, "allows the issuer to prove they have signed the documents that are immutably associated to the token."
These security tokens are essentially the same as traditional securities, with the added convenience and immutability of the electronic wrapper, making them "easier, faster, and cheaper to utilize." Rules and regulations can be enforced by code rather than by traditional methods for managing regulatory compliance.
TokenizEU acts as an advisor and provides a platform for those wishing to structure their STOs in compliance with EU regulations. Platform partners assist with the legalities of the marketing process and offer effective marketing strategies.
---
But Wait! There's More…
Of course, there are many more ongoing Ravencoin projects, addressing a broad variety of interests and needs. From mega-corporations moving millions of dollars in securities to small budding enterprises experimenting with tokenization, the decentralized ecosystem is diversifying and expanding at a rapid pace.