Following Tim Draper Endorsement, Tezos Enjoys Hefty Uptick
Draper Goren Holm plans to foster projects and use cases building on top of the Tezos blockchain.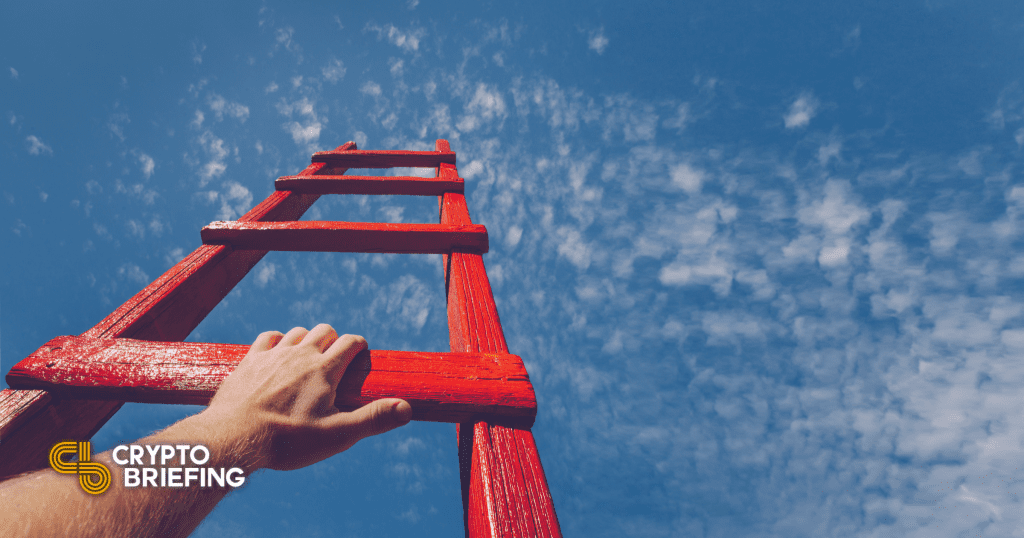 Key Takeaways
Draper Goren Holm announced it would help grow the Tezos ecosystem.
The venture capital firm would "incubate and accelerate" some of the most notable projects by deploying capital and resources.
The news was well-received by market participants, sending XTZ on track to new all-time highs.
Thanks to Draper Goren Holm, developers will now have the resources they need to build their decentralized applications on top of the Tezos protocol.
Tezos Gains Crucial Endorsement
Draper Goren Holm announced that it had added the Tezos ecosystem to its $25 million venture fund. The Los Angeles-based investment firm revealed that it would "incubate and accelerate" some of the most prominent projects built in this network.
According to Tim Draper, Draper Goren Holm's special limited partner, the Tezos protocol has everything needed to define the next generation of crypto adoption due to its governance protocol and scaling verticals.
"Tezos is the leading platform for smart contracts and low energy use, since they use proof of stake. We're excited to fund projects on the Tezos blockchain and believe it has a promising future ahead. We believe it will be the smart contract standard," said Draper.
Draper Goren Holm is not new to supporting Tezos. Last year, the venture capital firm backed the team responsible for building the first Tezos stablecoin, Tezos Stable Technologies.
It was also one of the first companies in the cryptocurrency industry to invest in the Tezos-based NFT marketplace Kalamint.
Hubertus Thonhauser, chairman of the Tezos Foundation Council, said that Draper Goren Holm has significantly contributed to the growth that the blockchain startup has seen over the past few years.
The most recent endorsement will have a significant impact in "fostering projects" and increasing the Tezos network's utility.
The Market Quickly Reacts
Draper Goren Holm's endorsement was well received, as enthusiasts rushed to exchanges to get a piece of XTZ after the announcement was made public.
Following a month-long consolidation, this cryptocurrency was able to break out of a symmetrical triangle that developed on its 4-hour chart. By slicing through the $4.55 resistance barrier, the odds significantly increased for XTZ to surge by more than 29.50%.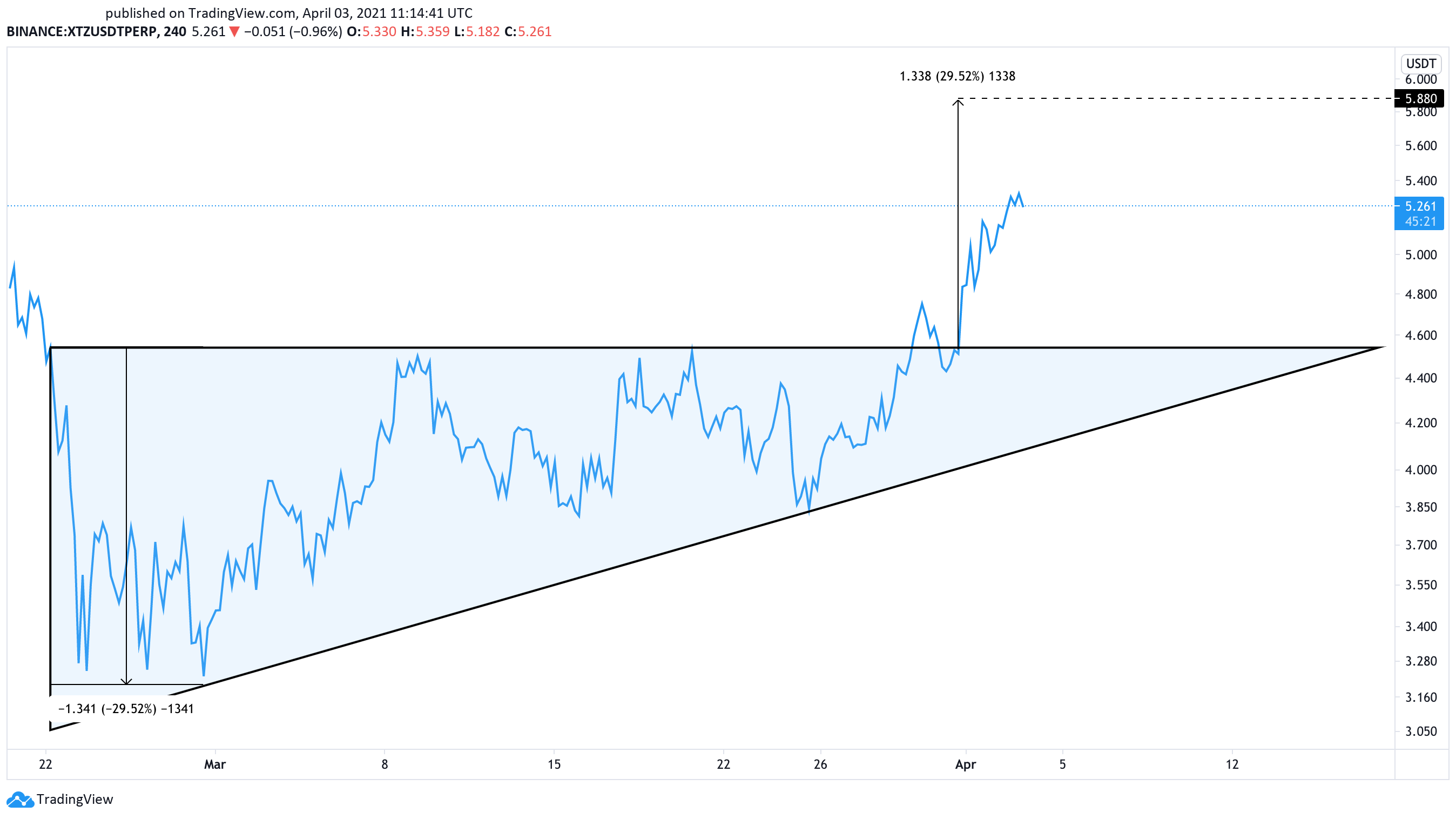 Another spike in demand would likely see XTZ make a new all-time high of $5.90.
This target is determined by measuring the height of the triangle's y-axis and adding that distance to the breakout point.
Disclosure: At the time of writing, this author owned Bitcoin and Ethereum.
For more key market trends, subscribe to our YouTube channel and get weekly updates from our lead bitcoin analyst Nathan Batchelor.