'Forever Rose' Shares The Coding Love With Kids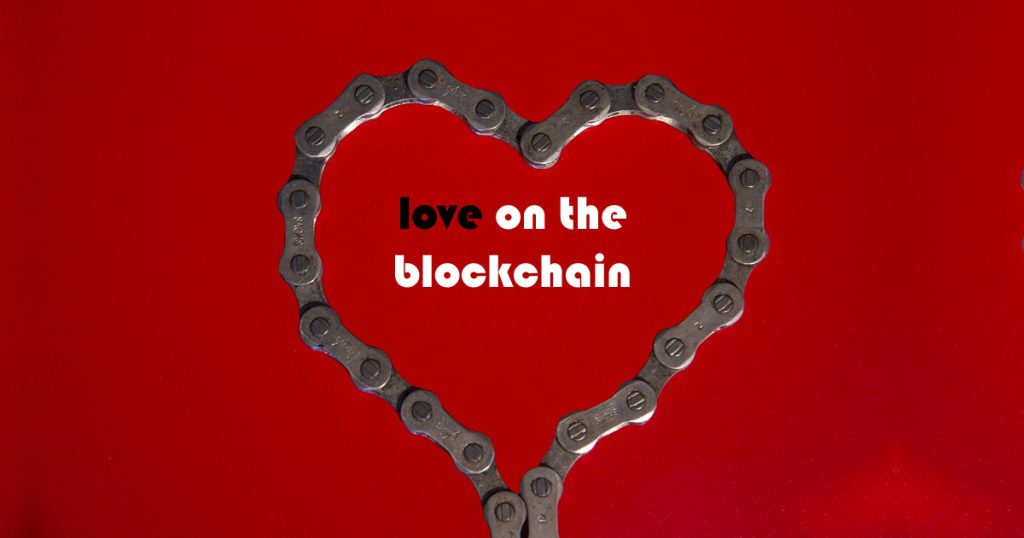 The Forever Rose is a unique work of art created by renowned Irish photographer Kevin Abosch. The Valentine's Day surprise will cost the buyer a red-hot $1M in cryptocurrency, as he's teamed up with GIFTO, a decentralized gift blockchain platform, to sell the piece – with proceeds going to a kids' tech charity.
The rose's price is set at $1 million and will sell on Valentine's Day, February 14, 2018. It'll be embedded into the Ethereum blockchain and is the first of 10 million "limited edition" digital works the artist is selling. In addition, he created 100 physical prints with cryptocurrency addresses printed in his own blood.
Adding to the equation, the only way to purchase the rose is to use either GIFTO's proprietary Gifto coin (currently valued at $0.26) or Abosch's proprietary IAMA coin. It's an interesting take on the idea of cryptocurrency and blockchains, and the publicity stunt may end up pushing the value of both coins way up.
The US$1 million worth of cryptocurrency raised from the sale of the Forever Rose will be donated to The CoderDojo Foundation, whose mission is to ensure that every child around the world has the opportunity to learn code and to be creative with technology in a safe and social environment. According to the Forever Rose website, the project will "open doors for arts to be integrated with blockchain technology, which protects and stores the value of arts eternally".
Abosch himself, eschewing Proof of Work or Stake, says that "The Forever Rose is not just a symbol — it is Proof of Love. By creating the Forever Rose as an Ethereum token, I want to create a visual symbol to help the public see and understand the potential of blockchain technology in a tangible and meaningful way."
The World's Most Expensive Potato
Abosch is a visual artist and portrait photographer. While you may not know his name, you've seen his work if you've ever visited the Dublin Airport. In October 2011, the airport installed a series of 250 portraits by Abosch titled "Faces of Ireland."
His portraits are revered among the celebrity crowd, and in addition to the 250 notable Irishmen, he's taken photos of actor Johnny Depp, director Steven Spielberg, actress Vanessa Redgrave, artist Yoko Ono, and Nobel Peace Prize winner Aung San Suu Kyi. He's well known in Silicon Valley for his iconic style of a portrait with a black background.
In addition, he made headlines in late 2015 for selling a portrait of a potato for $1.08 million. You read that right – the work, a 162×162 cm print called "Potato #345" is the 15th most expensive photo ever sold.
Since then, Abosch has become a famous artist. He even gave a speech at TEDx Dublin in 2012 about the art of opportunism. He certainly can spot an opportunity when it knocks, as cryptocurrency is still experiencing a high valuation, despite a somewhat tumultuous first quarter 2018.
Valuation of Cryptocurrencies
Bitcoin experienced a record-setting surge in December 2017, reaching a value of nearly $20,000. It since has been speculated that the price was artificially inflated by cryptocurrency Bitfinex and stablecoin tether. Tether's value is tied to the value of the U.S. dollar, and iFinex, the company behind it, maintains that is has reserves to cover the entire market cap of over $2 billion. U.S. regulators are currently investigating this claim.
The rise in bitcoin has been directly tied by analysts to large purchases of the currency using tether. As more people buy more bitcoins, the price rises, as the market goes.
Abosch and GIFTO have essentially capitalized on this with the Forever Rose. By requiring the purchase of $1 million to be paid via their proprietary cryptocurrencies, they'll force at least one large purchase of the currency. In addition, the hype will most certainly draw other potential buyers to both cryptos. Good PR, plus a win for kids with tech ambitions.
Whether the two cryptocurrencies increase their market caps from this sale remains to be seen. However, it will give the general public another way to track cryptocurrency values through the Forever Rose website. There, visitors can track the value of the rose as its held, traded, or given away by whomever the buyer ends up being.
If you're interested in owning a piece of Abosch's work, you'll need a lot of money. Luckily, there are plenty of millionaires in crypto who might not mind parting with a few cryptobucks.
Otherwise, tune in to the Forever Rose website to track the progress of this interesting event.