Former OKX CEO Jay Hao Joins Sensorium Expert Advisory Board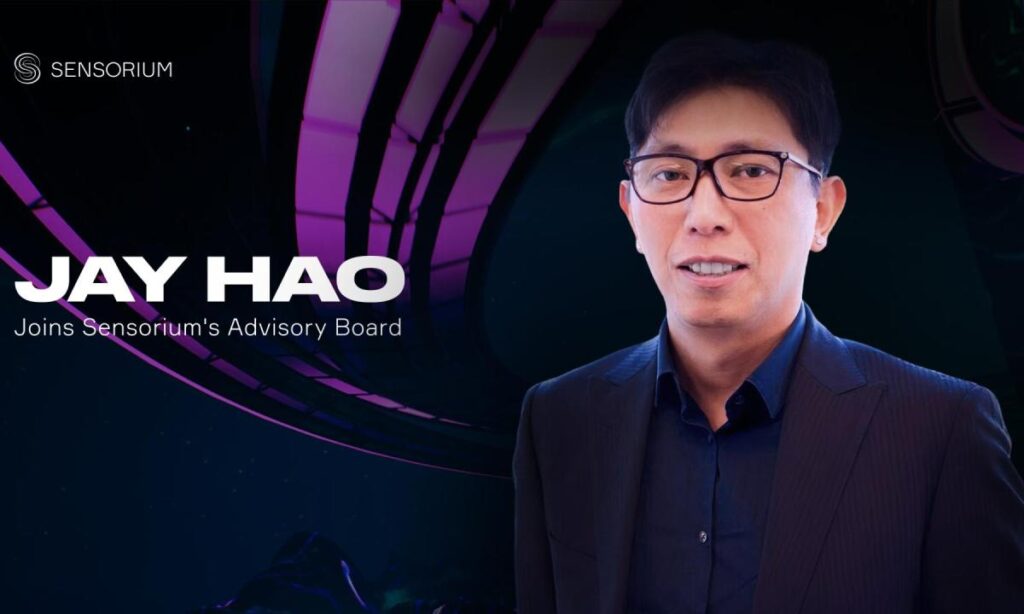 Sensorium, a leading Web3 metaverse development company, announced today that Jay Hao, former CEO of one of the world's largest cryptocurrency exchanges OKX, has joined the company's expert advisory board.
Jay Hao joins a select group of leaders responsible for providing strategic consulting to Sensorium on matters of importance and will support the management in achieving Sensorium's Web3 strategy. Other renowned experts on the advisory board include Yann Pissenem, CEO and founder of The Night League; Danny Gomez, Global Brand Director of Palladium Group IBIZA; Dr. Christian von Reventlow, former Director of Innovation at Deutsche Telekom Group; and Brett Yormark, CEO of Roc Nation Unified. On joining Sensorium's Expert Advisory Board, Jay Hao said,
"I'm thrilled to be part of Sensorium's journey to deliver world-class decentralized products. Sensorium's vision aligns perfectly with my belief in blockchain technology and its potential to revolutionize the way brands interact with their audiences. Sensorium has done an outstanding job at defining new solutions for XR content creation, and together with the right crypto framework I am confident that a new level of growth can be achieved."
Jay Hao brings extensive experience in blockchain to Sensorium's expert advisory board, given his most recent position as CEO of OKX, the world's second-largest cryptocurrency exchange. Under his leadership, OKX became a major player in the market. Hao's contribution helped the exchange diversify its services, add dozens of new features for users, and optimize the ecosystem to ensure a higher level of customer satisfaction. Hao also introduced innovative blockchain-based products, including the OKX Network (OKX Chain), which surpassed the 100 million wallet milestone. Alex Firsov, Sensorium's Web3 Department Director, expressed enthusiasm for the addition of Hao to the Advisory Board:
"We're honored to have Jay Hao join our team of advisors. His extensive knowledge and experience in the blockchain industry, along with his proven track record in leadership roles, will be invaluable as we continue to develop our Web3 strategy and expand our presence in the global market."
Founded in 2018, Sensorium is a Swiss company and a leading metaverse developer, leveraging cutting-edge XR and AI technology to deliver next-generation virtual experiences in entertainment and social interaction.
The award-winning Sensorium Galaxy metaverse project, the company's flagship product, is currently the only global XR multiplayer platform that immerses users into multi-sensory experiences in virtual worlds, across content hubs of various forms.
These include immersive musical experiences in the epicenter of entertainment, PRISM world, self-discovery programs and guided meditations unfolding within the spiritual environment of MOTION world, and a new type of transversal social interaction enabled by a million-strong community of AI-controlled autonomous virtual beings inhabiting the metaverse.
Sensorium leans on its long-standing collaboration with the world's best technology and entertainment partners to shape the environments and content of its metaverse.
In addition to the innovative developments in the fields of virtual reality and AI, accessible through a wide variety of interfaces, Sensorium is also a leading Web3 company enabling a stack of pioneering blockchain and decentralized solutions.