Four Beatles NFTs Are up for Auction This Week
John, Paul, George, and Ringo are receiving the NFT treatment.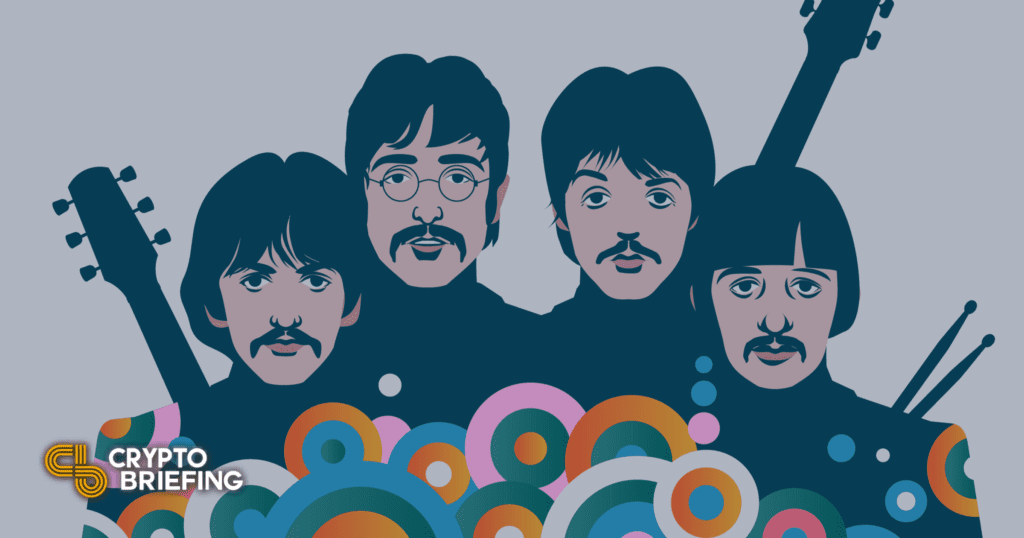 Key Takeaways
The Beatles are joining the NFT craze thanks to the radio and sound archive Voices of Classic Rock (VOCR).
Each NFT from the archive consists of an interview and portrait.
The NFTs are minted on Ethereum, with bids starting at 1.25 ETH.
The Voices of Classic Rock (VOCR) archive has announced a new series of non-fungible tokens featuring The Beatles.
Ladies and Gentlemen…The Beatles!
The collection consists of a total of four Beatles NFTs, with each corresponding to one of the respective Liverpudlians and featuring a rare interview in WAV format alongside a unique portrait.
Each NFT consists of a rare interview and unique portrait of one of the legendary musicians. John Lennon's interview consists of his ruminations on the Sgt. Pepper's Lonely Heart's Club Band track "A Day in the Life," while Paul McCartney's focuses on his creative drive and its relation to the music industry.
Meanwhile, Ringo Starr shares a story concerning a fan stealing and returning a medallion, and George Harrison offers his thoughts on Abbey Road Studios.
The NFTs will be minted on Ethereum and bids can only be placed in ETH. While the starting bid is listed at 1.25 ETH ($4,000), the ultra-rare nature of the NFTs is likely to push prices higher.
The items are currently on auction on VOCR's official website. The auction ends on Friday, Dec. 10.
This Marks the First Beatles NFT Sale
The auction is the first Beatles-related NFT sale to hit the market. However, The Beatles' holding company Apple Corps does not appear to be involved in the creation or sale of these items.
VOCR acquired the interviews from the late Kathleen Wittbold, an MTV interviewer who also created the radio programs The Rock of the Century (ROTC) and The Classics.
The portraits included in the NFTs are illustrations by Chloe Zola, presumably permitted under likeness laws.
In March, an unrelated sale auctioned NFT images from John Lennon's post-Beatles "Lost Weekend" circa 1973.
Disclosure: At the time of writing, the author of this piece owned ETH and several other cryptocurrencies.