FTX Wins Voyager Digital's Asset Auction
FTX will acquire Voyager's assets subject to court approval and a customer vote.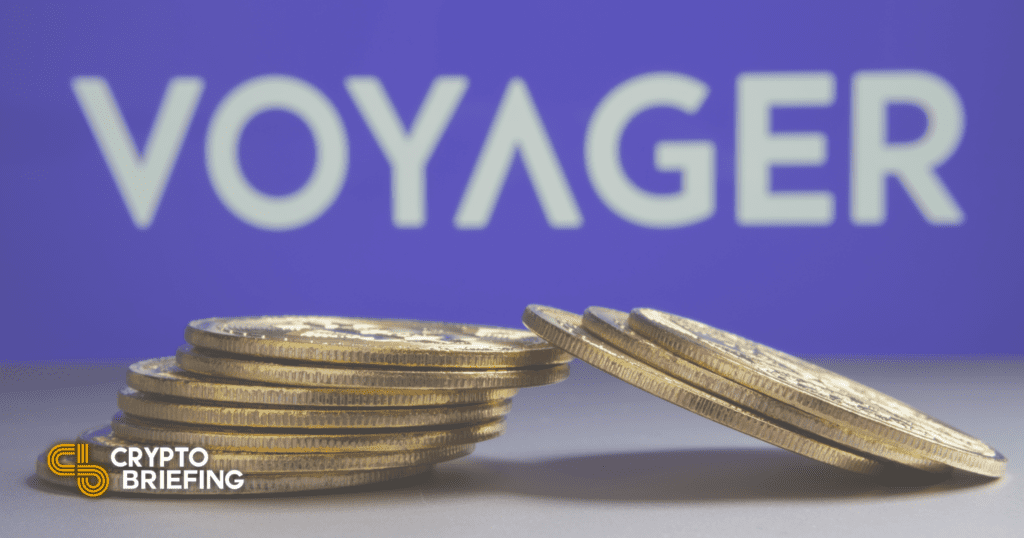 Key Takeaways
FTX has won an auction to acquire assets belonging to the bankrupt crypto lender Voyager Digital.
FTX's $1.42 billion bid covers $1.31 billion of crypto holdings and $111 million of other considerations.
Voyager said that FTX's most recent winning bid is much better for customers than its previous bid.
Bankrupt crypto lender Voyager Digital announced today that FTX had won its assets at auction.
FTX Wins Voyager Auction
FTX has won Voyager Digital's assets.
According to an announcement, FTX's winning bid amounts to $1.42 billion. That covers Voyager's $1.31 billion in crypto holdings plus additional considerations of $111 million.
Voyager also said that FTX's final bid was "significantly better for customers than its original bid." In July, the company rejected an unsolicited "low-ball" bid that FTX offered outside the official auction process.
It reached out to over 90 parties to determine interest in a sale. Though it did not name any of those other parties, previous reports suggested that Binance, CrossTower, and Wave Financial were among the other bidders.
Voyager says that FTX's winning bid must still be finalized. After a court approves the purchase agreement on October 19, customers must vote in favor of FTX's bid. Meanwhile, the Voyager Official Committee of Unsecured Creditors has already stated its support for FTX's bid.
Voyager stressed that the conclusion of the auction would not change its claims deadline. Customers who believe they are owed money must file a claim before October 3.
Additionally, the auction has not resolved an issue around Three Arrows Capital, which defaulted on a loan to Voyager this summer. The claims against Three Arrows Capital remain with the bankruptcy estate; if those funds are recovered, they will be distributed to creditors.
Voyager noted today that it selected the winning bid in a "highly competitive auction process that lasted two weeks."
The firm halted user withdrawals on July 1 and declared bankruptcy days later. That bankruptcy process led to this month's auction, which began on September 13.
Though customers have still not regained access to their funds, today's news is one step toward that goal.
Disclosure: At the time of writing, the author of this piece owned BTC, ETH, and other cryptocurrencies.