GameStop Extends NFT Store to ImmutableX
Customers can now access non-fungibles on ImmutableX as well as Loopring.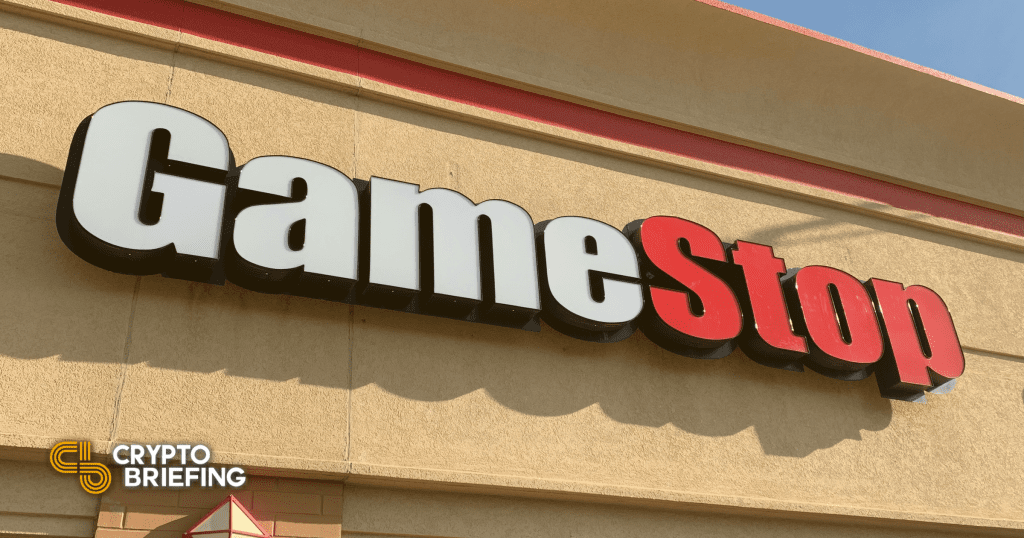 Key Takeaways
GameStop has launched its NFT marketplace on ImmutableX.
The company initially launched its marketplace with support for the competing network Loopring this year.
This new support for ImmutableX will allow customers to access top Web3 games and millions of NFTs.
GameStop has launched its NFT marketplace on ImmutableX, giving access to collectibles on an additional network.
GameStop Adds ImmutableX Support
GameStop is expanding its NFT marketplace.
According to a a Monday press release, GameStop has added support for ImmutableX on its NFT marketplace.
The expansion is expected to reach tens of millions of customers and will allow access to major Web3 games such as Gods Unchained, Guild of Guardians, and Illuvium.
ImmutableX uses Layer 2 technology on Ethereum. It prides itself on offering gas-free, carbon neutral NFT minting.
ImmutableX president and co-founder Robbie Ferguson, said that integration is an "important step forward as Immutable brings the next billion players to Web3 gaming." He added that the integration would "provide access to millions of additional NFTs."
GameStop and ImmutableX announced a partnership earlier this year that includes a $100 million grant fund to promote the production of new games. It also provides integration between ImmutableX and the GameStop wallet, as well as delivered activations for Immutable Games Studio.
GameStop launched its NFT marketplace in July with initial support for Loopring, another Etherem project occupying the Layer 2 space. Though GameStop's marketplace features 818 Loopring collections and just 17 ImmutableX collections, ImmutableX provides access to NFTs directly integrated with games as opposed to standalone collectibles.
GameStop now lists 102,100 NFTs in total, nearly twice as many as it listed at the time of its July launch.
GameStop's GME stock, which made headlines worldwide in January due to a Reddit-led short squeeze organized by retail traders on the /r/wallstreetbets subreddit, has risen 14% over the past five days, though this rally seems to be due to a regular market uptick rather than anticipation of its NFT features.
Disclosure: At the time of writing, the author of this piece owned BTC, ETH, and other digital assets.