German Law Could Lead to $415B Crypto Investment
Until today, German funds were barred from investing in crypto. A new law has passed allowing funds to allocate up to 20% to the asset class.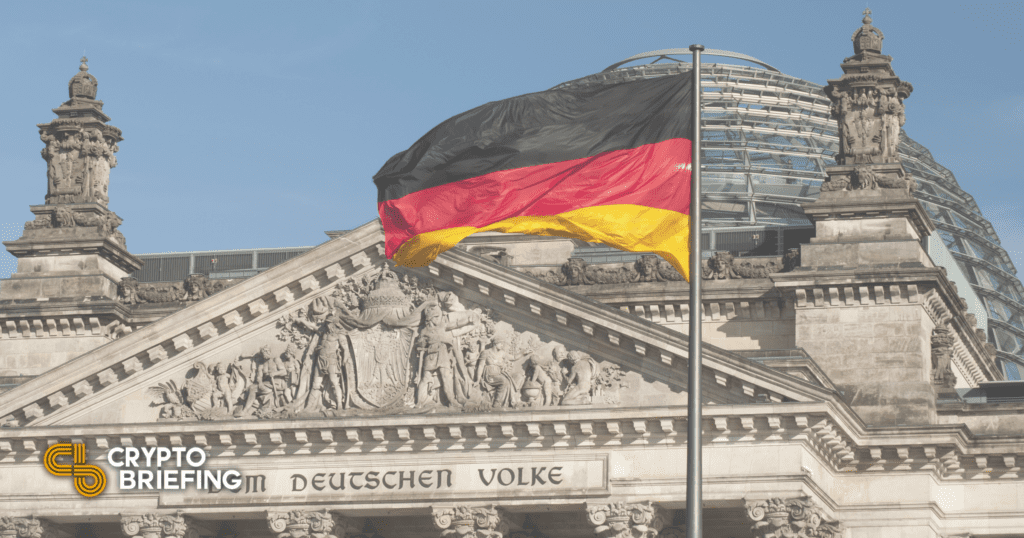 Key Takeaways
A new German law allowing funds to invest in crypto has come into effect, opening the floodgates for up to $415 billion to flow into the space
Germany has shown a willingness to work with crypto, recently allowing Coinbase to hold assets for German customers.
Germany has a significant economic influence on the rest of Europe.
A new German law called the Fund Location Act allows all specialized investment funds to invest up to 20% of their $2 trillion in assets under management in crypto.
Fund Location Act Takes Effect
A German law that takes effect today could potentially lead to investments of up to $415 billion flowing into crypto.
The law, introduced in April 2021 and ratified by the Parliament shortly after, allows Germany's rich investment funds more discretion. The new law allows each fund to make an allocation of up to 20% in crypto assets.
Today, the law has come into effect only a few days after the German government made another significant crypto-friendly move by allowing Coinbase to offer custody to German customers. The new regulation between Coinbase and the German state will serve as a basis for other crypto exchanges to set up shop in the European country.
If all investment funds in Germany (Spezialfond) were to allocate 20% in crypto, that would represent an influx of $415 billion in the market. While it's not likely that all Spezialfonds would make a crypto allocation, the current yearly return of crypto assets may incentivize many of these funds to build a significant crypto position.
Spezialfonds are the most dominant investment vehicles in Germany as they're the favored funds for institutions. The new law will also apply to newly set up financial institutions, insurance companies, and pension funds.
Until now, Spezialfonds were not permitted to invest in crypto assets. If Germany maintains its place as a dominant economic force of Europe, more European countries could follow a similar path.
Disclaimer: The author held ETH and several other cryptocurrencies at the time of writing.