Gibraltar Gambles On Rocking The Crypto World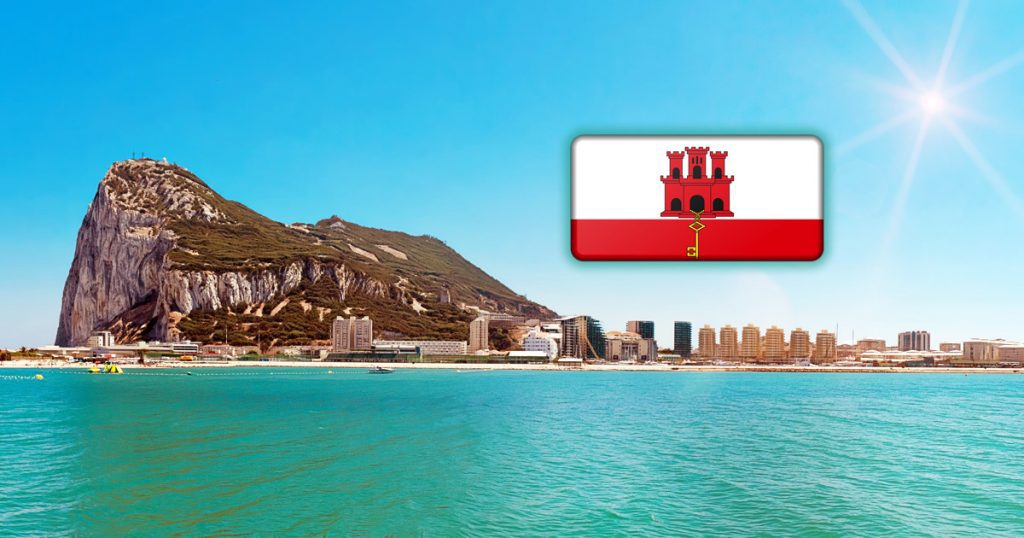 What do online gambling and cryptocurrency have in common? (Not looking for Warren Buffet's input on this question, thank you.)
For crypto businesses and enthusiasts on Gibraltar, it's an important question, as there are high hopes that cryptocurrency can replicate a model that has been highly-lucrative and successful for the British Overseas Territory.
"You look in the small print for most online gambling businesses around the world and you'll find that they're based in Gibraltar", said Philip Young, the Marketing Director for the Gibraltar Blockchain Exchange (GBX), a cryptocurrency and token exchange based in the Territory. "Essentially we're replicating that philosophy".
A subsidiary of the Gibraltar Stock Exchange (GSX) – which only began trading in 2014 – GBX plans to synthesize the safeguards and security measures commonplace in the contemporary stock market to the decentralized nature and communal consensus aspect of the crypto sphere.
GSX is a fully licensed stock exchange recognized by the EU's European Securities and Market Authority (ESMA) and the UK's HM Revenue and Customs (HMRC) and the vision is that its new offshoot will be able to provide a reputable and safe platform for institutional-level investors to buy and sell utility tokens and tokenised securities.
By screening potential listings, complying with local Distributed Ledger Technology (DLT) regulation and onboarding high Know Your Customer (KYC) and Anti-Money Laundering (AML) standards, the hope is to make GBX a trustworthy intermediary for investors to buy and sell cryptocurrency.
As well as a platform for exchange, GBX has also issued its own Rock Token (RKT), an ERC-20 compliant token which, according to GBX's whitepaper, will be used within the GSX/GBX ecosystem to pay for listing and trading fees as well as for stakes by sponsors, who propose and vet potential applicants for token sales and new listings on the platform.
According to GBX's website, the RKT public sale, which took place back in February was over in 9 seconds. In total, GBX managed to raise $27m from its ICO, suggesting strong market confidence in the project.
"Big business, the likes of IBM and Deloitte, are already looking at this space", said Young. "Although in some respects our size is our greatest problem [the territory is 2.6 sq.miles], it also makes us nimble enough, both economically and regulatory, to lead the way".
---
Over the last twenty years Gibraltar, which has a population of around 34,000 people, has become one of the world's leading centers for online gambling.
Although a British Overseas Territory, Gibraltar is its own separate legal jurisdiction and in the late 'eighties began passing favorable regulation for offshore gambling companies that limited taxation to just 1% of a company's yield, capped at a maximum of £425,000 ($570,000) per annum.
Unsurprisingly this caused a boom in the gaming sector; so much so that the industry now constitutes 20% of the territory's GDP and employs 10% of its workforce. Even with the turmoil and uncertainty of Brexit looming ever-large in the background, online gambling in Gibraltar looks set to go nowhere soon.
Authorities in Gibraltar have already begun to draft legislation with hopes that they will foster a similarly favorable regulatory climate for blockchain and cryptocurrency businesses.
Back in February, the Gibraltar Financial Services Commission (GFSC) said it would authorize and back sponsors to find projects and determine what makes a good ICO from a regulatory standpoint. In January, the territory introduced DLT licenses for companies to operate in its jurisdiction.
---
Gibraltar crypto isn't alone
This time around however, the 'Rock' – as it is affectionately known by locals – faces stringent competition from the likes of other small economies also looking to capitalise in on the burgeoning crypto sector, such as the fellow Mediterranean nation of Malta, which is pushing through legislation with hopes to become a global hub for cryptocurrency.
One of the the 8,500 other attendees at Consensus 2018, held as part of Blockchain Week in New York, was the Premier of Bermuda, David Burt, as part of a delegation which included members of the Bermuda Monetary Authority (BMA) and Bermuda Business Development Agency (BBDA).
As well as negotiations and deals being signed in the 'Bermuda Suite' of the Hilton Midtown, Burt told a packed audience that the Caribbean island – also a British Overseas Territory – would pass new regulation on digital assets that would make Bermuda a hub for fintech companies from across the world.
As well as setting up a European HQ in Malta, Binance, the largest cryptocurrency exchange in the world, has already announced plans to open a global compliance center on Bermuda and its charity foundation will donate $10m to tech-related educational programmes and an additional $5m for blockchain startups: a big deal considering the population of Bermuda comes in at 65,000 people.
Although GBX and its parent company, GSX, hope that a strong international reputation and favorable regulatory climate will make Gibraltar a key focal point for blockchain and cryptocurrency business, other, slightly bigger, jurisdictions are hot on their heels.
---
Smaller economies have the advantage in that they are able to quickly adapt to changing technology and innovation faster than their lumbering, major economy counterparts.
However, even in a battle between midgets, size still matters. With a population of just over half that of Bermuda and less than 10% of Malta, Gibraltar barely has labor to spare and, considering its geographical position as basically a giant rock in the sea, it does not have room to expand.
A higher population means businesses can find the labor to initially set up shop as well enabling them to easily scale without having to employ people from abroad.
This considered, a foray into cryptocurrency could be a gamble that may not pay off this time for tiny Gibraltar.