Global Disruptive Innovation Summit Arrives In Santa Clara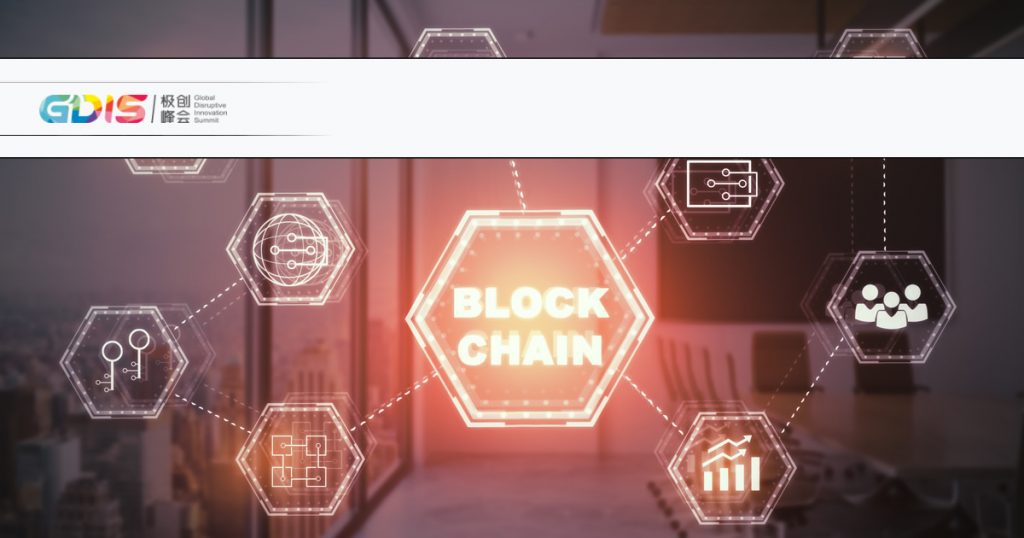 SPECIAL DISCOUNT THIS WEEK!
Register with $180 off code CRYPTOBRIEFING for all types!
Silicon Valley Business Institute (SVBI) is going to hold Global Disruptive Innovation Summit (GDIS) on October 1st at Santa Clara Convention Center. We assembled experts from different vertical fields; from information sharing and experiences exchange, to form heated discussions on the most controversial topic at present. This event will focus on particular tasks/projects in blockchain investment, blockchain + artificial intelligence, and blockchain developers. In this session, we will gather 3000+ attendees, 1000+ companies, 500+ partners, 200+ media, as well as specific experts delivering significant insight and overseas investment opportunities.
We have gathered leading cryptocurrency experts to share blockchain experiences and investment sagacity in the main event area. The whole day event is composed of keynote lectures, panel discussions, honor award section, and project launch section. Also, a large exhibition area was set to provide everyone opportunities to get involved in the industries, seek business cooperation, and join on-site recruiting etc. Moreover, we will provide VIP networking lunch with global investors, entrepreneurs, and top-tier technology leaders.
For more incoming speaker info, please visit:
Speakers include:
Dongyan Wang, Chief AI Officer, DeepBrain Chain
Tim Draper, Founder, Draper Association & Draper University
Jonathan Chou, Co-Founder & CEO, The Bee Token
Franklin Urteaga, Co-Founder & CEO, OIGETIT Fake News Filter (Former Innovation Advisor at the White House)
Eric Ly, CEO, Hub (LinkedIn Co-Founder)
Matt Oguz, Founding General Partner, Venture Science (Ripple Investor)
Shoucheng Zhang, Founding Chairman, DHVC (Stanford Professor)
Neo Ge, Co-Founder, IPFSMain
Charles Liu, Co-Founder, PE Chain
Dr. Yanqing Wang, Founder, ScopeX
Keith Teare, Executive Chairman, Accelerated Digital Ventures (Founding Shareholder of TechCrunch)
Haisong Gu, Co-founder & CTO, VisionX
Kavita Gupta, Founding Managing Partner, ConsenSys Venture
Miko Matsumura, Founder and ICO Advisor, Evercoin Exchange
David Haimes, Blockchain Cloud Application Leader, Oracle
Chandler Guo, Founder, Bitcoin God (Bitcoin Angel Investor)
Aman Johar, Blockchain Tech and Investment Strategy, Proteum
JianXiong Xiao, Founder & CEO, AutoX
Reese Jones, Associate Founder, Singularity University (Facebook Advisor)
For all sponsorship/partnership/business cooperation, please contact:
Our previous GDIS event highlights: Watch our Youtube Channel
---
Organizer:
Global Disruptive Innovation Summit (GDIS) aims to bring the state-of-the-art innovations to global investors, entrepreneurs, researchers and everyone all over the world. With brilliant and inventive scholars, scientists, and industrial leaders from China, America, and worldwide; We gather experts from different vertical fields, through information sharing and experiences exchange, to form a heated discussion on the most controversial topic at present.
Silicon Valley Business Institute (SVBI) is founded in Silicon Valley since 2015, the beating heart of disruptive innovation in the US. SVBI is committed to an open-mind, by knowledge and experience sharing, as well as integrating of eastern and western resources, to promote enterprises with a global vision and wisdom.
SVBI has a wealth of innovation and entrepreneurship resources, and strong relationships with leading companies, incubators and business schools in Silicon Valley. With a wealth of experience in overseas study service, powerful capabilities of resource coordination and integration and product development, SVBI provides enterprises a global platform which docks the world's leading companies, business schools and high-end forums, and helps in learning advanced enterprise management mode and forefront industry information, strengthening international cooperation, and promoting business innovation and revolution. SVBI focuses on providing innovation and entrepreneurship education for global high-end executive, entrepreneurs & investors. What SVBI provide is a worldwide powerful networking.
Co-host:
DeapBrain Chain, as the co-sponsor of the Global Disruptive Innovation Summit, will fully display its "artificial intelligence + blockchain" ecosystem, combined with the network official website of AI training and DeepToken AI, telling us how to use blockchain technology to accelerate the arrival of the artificial intelligence era.
DeepBrain Chain, is the world's first artificial intelligence (AI) computing platform in Blockchain. Its vision is to become a "cloud computing platform for artificial intelligence", creating AWS in the artificial intelligence world, providing high-performance computing power and data privacy protection for AI enterprises, and becoming the world's largest distributed AI cloud computing platform. The DeepBrain Chain Foundation is committed to the layout of the artificial intelligence ecosystem and has invested in the artificial intelligence + blockchain projects OneGame and EtainPower.