GoDaddy Briefly Put Bitcoin.com Up for Sale By Mistake
The registrar has taken down the listing, but it is not clear why it offered the domain to begin with.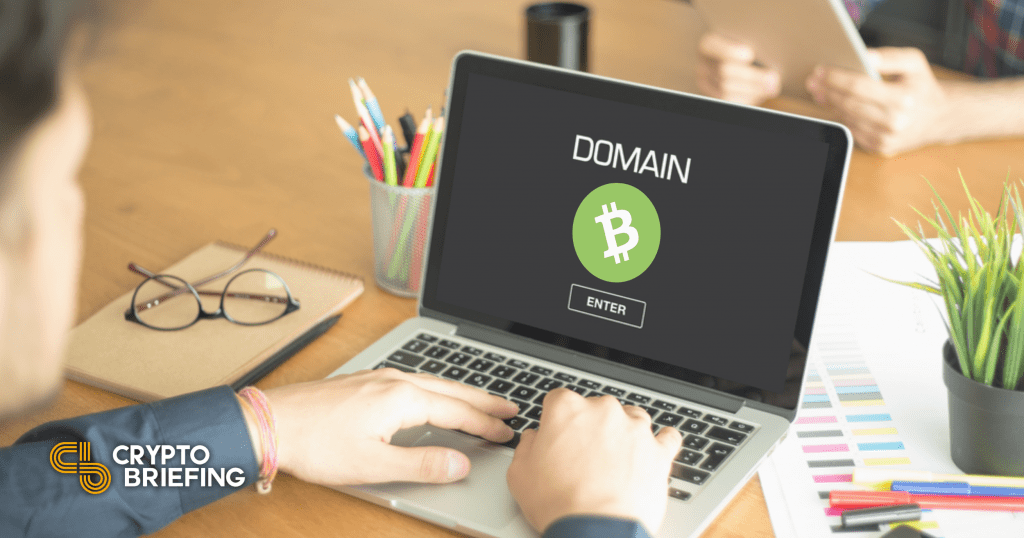 Key Takeaways
Domain registrar GoDaddy briefly and erroneously listed Bitcoin.com for sale, with a $100 million price tag attached.
Roger Ver, Bitcoin Cash leader and operator of Bitcoin.com, commented on the false listing via Reddit.
It is not clear why the issue arose, but it represents one of many branding issues for the Bitcoin Cash community.
Web domain registrar GoDaddy briefly listed Bitcoin.com as "available" on Monday for a price of $100 million.
Bitcoin Cash Leader Owns the Domain
The Bitcoin.com web domain is currently the address of Bitcoin.com, a website owned by Bitcoin Cash leader Roger Ver.
Roger Ver suggested that individuals on social media were responsible for circulating the news in hopes of doing damage to his Bitcoin Cash brand by making the coin appear to be at risk.
"Seems strange that on the day that Bitcoin Cash is pumping a lot, Jameson Lopp and other BTC maximalists start spreading fake news that Bitcoin.com is for sale," Ver wrote on Reddit in response to Lopp's Twitter post. "If true, that would clearly damage BCH a lot. Maybe this is just one more dirty trick by the BTC maximalists."
However, other explanations seem more likely. Other commenters pointed out that Bitcoin.com is owned by Namecheap. That means that GoDaddy leases the Bitcoin.com domain. As such, control of the domain cannot be fully transferred to those who purchase it. That would seemingly give GoDaddy a reason to seek higher bidders.
At the time of publishing, GoDaddy has removed the web domain from its listings, but has not commented on or explained its error.
Bitcoin Cash's Branding Issues
The news is relevant in light of other branding issues that Bitcoin Cash has recently gone through. Circa 2018 Bitcoin.com attracted negative attention for promoting Bitcoin Cash above Bitcoin, arguably misleading uninformed investors into buying a lower-ranking coin.
The @Bitcoin Twitter account has also changed hands in recent years, leading to more controversy in 2019 as the account's new owner shifted its focus from Bitcoin Cash to Bitcoin itself. Ver noted on Reddit today that the @Bitcoin Twitter account was sold, and that he would not lose the domain in the same way.
Given that parts of the Bitcoin Cash community are attempting to define Bitcoin Cash as the true successor to Bitcoin, it is likely that further branding conflicts will arise in the future.
Disclaimer: At the time of writing this author held less than $75 of Bitcoin, Ethereum, and altcoins, and did not own Bitcoin Cash.