Gods Unchained Sells Out $6.2M Card Pack
The cards are chained to the Ethereum blockchain.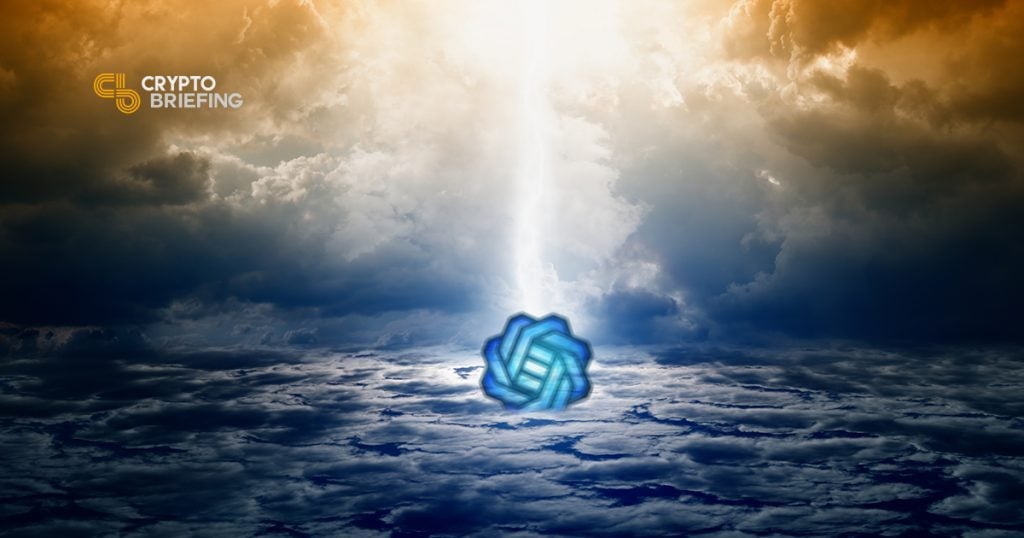 While Hearthstone creator Blizzard has allegedly been busy selling its soul at the behest of Chinese market pressures, the blockchain-based Gods Unchained developer Immutable is busy selling out digital card packs instead.
Blizzard banned champion Hearthstone player Chung "Blitzchung" Ng Wai for a year and stripped his winnings when the player expressed support for Hong Kong during a post-game interview — a big no-no for companies wishing to keep their massive base of Chinese customers happy.
Immutable's Gods Unchained Twitter account accused the enormously popular game developer of caring more about money than freedom, arguing "no player should be punished for their beliefs." As a response to the news, Immutable offered to compensate Blitzchung for all of his losses and grant him entry into the $500K Gods Unchained tournament.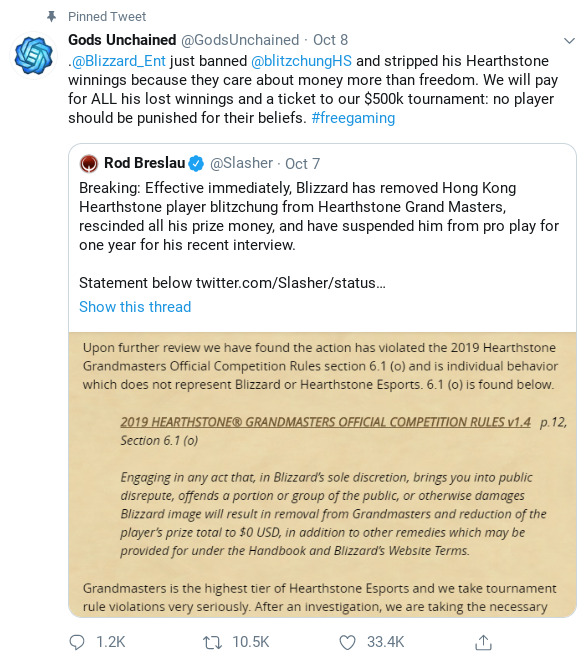 ---
Good PR = Good Sales Figures
A cynic might point to the move as nothing more than a strategic marketing stunt. If that was the case, it proved to be a successful PR maneuver, and the company has the sales figures to prove it.
The Genesis Card Pack has completely sold out, reaching its cap of 33,333 ETH, worth approximately $6.2 million, at the time of the press release. Card activation has commenced, according to the game's official website, with trading beginning in the next 24-72 hours.

Unlike Blizzard's centralized collectibles economy, Gods Unchained operates a blockchain-powered game whose economy is not limited or controlled by any central parties. The card system allows for the free market trading of digital in-game assets, with players buying, selling, and trading assets they have earned in-game without any disapproving shoulder-taps from Big Brother.
Immutable offers players true ownership of their in-game digital items using Ethereum's distributed ledger technology.
---
Gods Unchained As One Of Blockchain's Most Popular
The game has seen a noticeable increase in average user count this month, putting it among the highest-grossing and most popular blockchain games on the market today. Players have the freedom to trade cards with fewer restrictions than traditional offerings using a peer-to-peer exchange that operates trustlessly via smart contracts.

"We're leveling up the outdated practices of the gaming industry," says CEO James Ferguson. The assets enjoy the added benefit of true scarcity and digital ownership via blockchain technology. As Ferguson explains, "Players hold immutable rights for the items they purchase or can earn in Gods Unchained, and thankfully the community that has cropped up and this accomplishment in itself proves people are excited."
A new Gods Unchained marketplace is set to launch in the next few days, now that the Genesis Card pack sale is over. Unlike centralized gaming economies, players can also trade their in-game cards via a variety of third-party venues without permission from Immutable, or anyone else for that matter.