Goldman Sachs Launches Crypto Trading Desk: Report
According to an internal memo obtained by CNBC, Goldman Sachs has begun trading Bitcoin derivatives.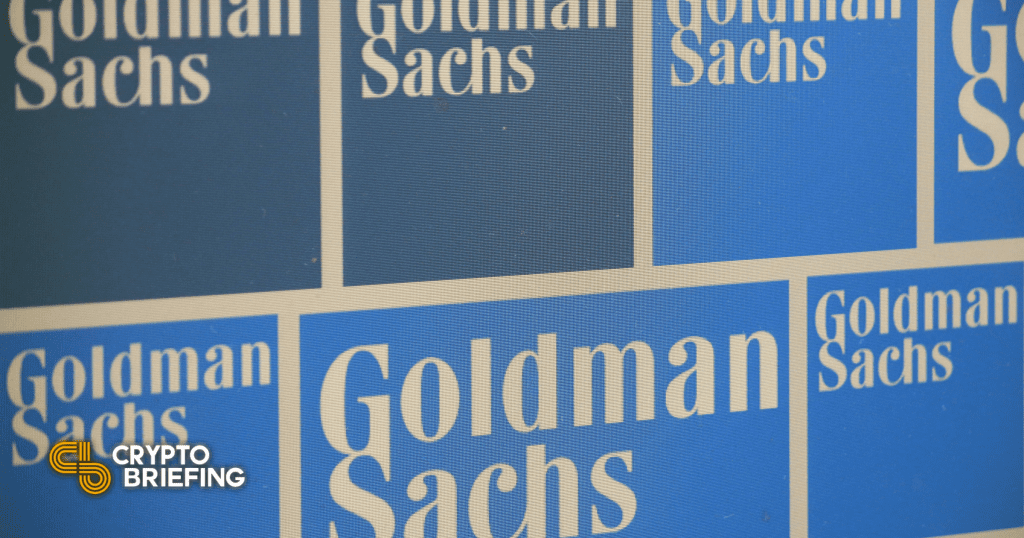 Key Takeaways
A note obtained by CNBC reveals that Goldman Sachs has formed a cryptocurrency trading team.
The trading team has already executed trades on two Bitcoin derivatives.
Goldman has shared mixed views on cryptocurrencies in the past but made shown clear moves towards adoption this year.
Goldman Sachs has reportedly made another clear step towards crypto adoption.
Goldman Sachs Starts Crypto Trading
A staff memo obtained by CNBC indicates that the banking giant has set up a cryptocurrency trading desk. It's already executed two trades on Bitcoin futures via CME, as well as Bitcoin non-deliverable forwards. The note reads:
"We have successfully executed Bitcoin (BTC) NDFs and CME BTC future trades on a principal basis, all cash settling. Looking ahead, as we continue to broaden our market presence, albeit in a measured way, we are selectively onboarding new liquidity providers to help us in expanding our offering."
The trading team will be led by Rajesh Venkataramani, who wrote the note, and form part of Goldman's global currencies and emerging markets division.
The memo also details Goldman's plans to start "selectively onboarding" trading institutions as a way of expanding its offerings.
Importantly, the firm will not trade physical Bitcoin (nor any other cryptocurrency).
Goldman's forays into crypto trading resurfaced in March when it was reported that it would be re-opening its Bitcoin trading desk.
The news follows Goldman's recent move to start offering Bitcoin products to wealthy clients. The company hasn't always been bullish on cryptocurrencies, though: as recently as last year, Goldman went on record to say that Bitcoin was "not an asset class" nor a "suitable investment."
With a renewed wave of interest spilling across the crypto market throughout 2021, Goldman seems intent on joining the bandwagon.