Goldman Sachs to Trade OTC Ethereum Options
After closing its first over-the-counter Bitcoin trade with Galaxy Digital, Goldman Sachs is turning its attention to the second-ranked crypto asset: Ethereum.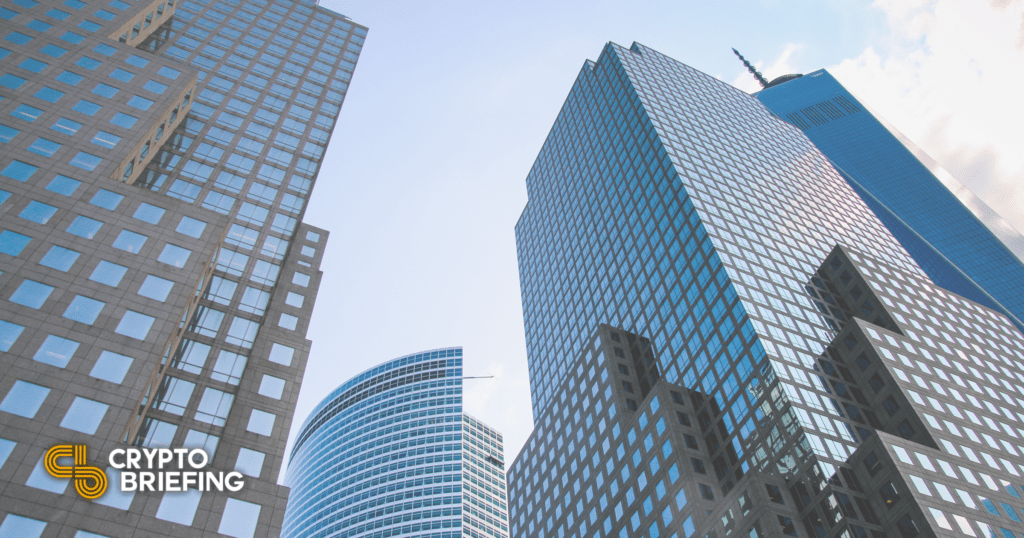 Key Takeaways
Goldman Sachs will commence over-the-counter Ethereum options trading.
The investment bank recently traded its first over-the-counter Bitcoin option with Galaxy Digital.
Ethereum has received a lot of attention in recent months as it is expected to ship "the Merge" to Proof-of-Stake in the near future.
Goldman Sachs will launch cash-settled Ethereum options "in due course."
Goldman to Offer Ethereum Options
Goldman Sachs will expand its crypto options offerings beyond Bitcoin.
The investment management giant has said that it plans to offer over-the-counter Ethereum options trading in response to growing client demand. Andrei Kazantsev, Goldman's global head of crypto trading, said that the firm would launch cash-settled Ethereum options "in due course" in a webinar call to clients. Bloomberg shared details of Kazantsev's update in a Tuesday report. It comes weeks after Goldman traded its first over-the-counter Bitcoin option with Galaxy Digital in a first-time move to offer clients direct exposure to the market.
Options are derivatives that are popularly used to bet on market volatility. Traders typically buy call options to go "long" on an asset and purchase the right to buy it at a strike price before a set expiry date. On the other hand, those who are "short" buy put options to have the right to sell an asset at a strike price before the contract expires. Traders who want to bet against volatility sell options to earn a premium on their holdings. While options are most frequently associated with traditional markets, crypto traders have increasingly embraced options products to hedge their risk and earn yields. Options have even found their way into Ethereum's bursting DeFi ecosystem, but in Goldman's case, the trades will likely be negotiated privately and off-chain.
Although Goldman is yet to offer spot crypto trading, the bank has been keeping a close eye on the digital assets space since it exploded last year. Amid the boom, it launched a dedicated trading desk and announced a suite of Bitcoin products, joining the likes of BNY Mellon and Ruffer to dabble in the world's biggest crypto asset. While Bitcoin still takes the crypto spotlight, institutional heavyweights like Goldman have also become more interested in Ethereum in recent months. Market demand for Ethereum has grown partly because it's seeing rapid supply depletion thanks to last year's EIP-1559 update and is soon due to ship "the Merge" to Proof-of-Stake, which are both seen as significant upgrades among Ethereum enthusiasts. The Merge will see Ethereum ditch miners in favor of validators to achieve consensus, which has encouraged investors to accumulate Ethereum to capture staking yield. The move away from Proof-of-Work also means Ethereum will become more energy-efficient, while Bitcoin will still rely on energy-intensive mining. Ethereum has completed its Merge testnets and is expected to ship the update sometime this year, but the launch date is still unconfirmed.
Disclosure: At the time of writing, the author of this piece owned ETH and several other cryptocurrencies.