Grayscale Forms Partnership With New York Giants
The major crypto asset manager will work with with the popular NFL team.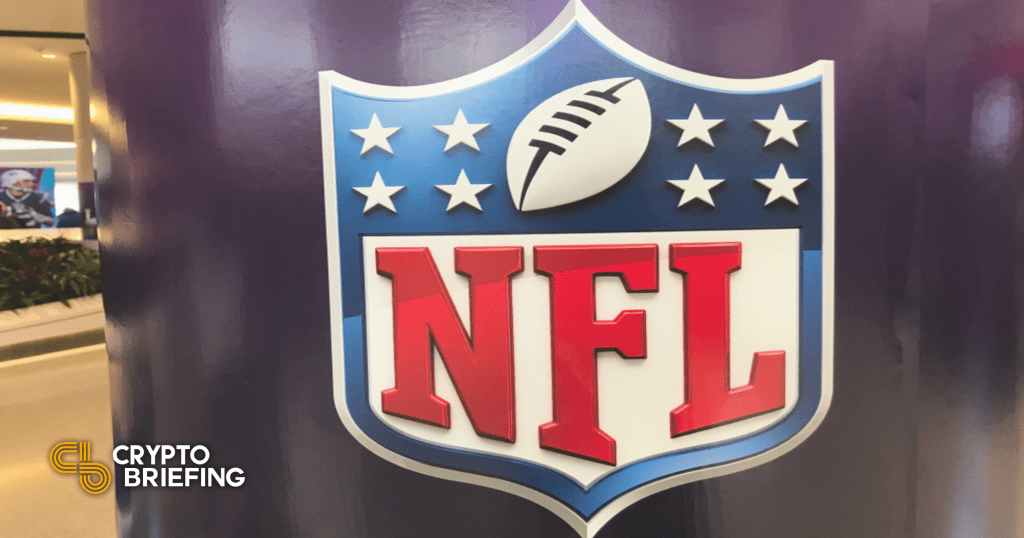 Key Takeaways
Grayscale has partnered with the NFL team the New York Giants.
The asset manager will sponsor Giants events; it will also offer cryptocurrency seminars to the team.
There are other opportunities for crypto adoption within the NFL.
Crypto asset manager Grayscale Investments has formed a partnership with the NFL team the New York Giants.
Grayscale Offers Sponsorships and Seminars
According to Grayscale, the firm will primarily act as the sponsor of upcoming events, including home games, the Giants Foundation Golf Outing, and the Giants Training Camp.
Grayscale will also host optional educational seminars on cryptocurrency for team personnel on a yearly basis.
Giants Chief Commercial Officer Pete Guelli has stated that Grayscale will guide it "in navigating the cryptocurrency ecosystem," adding that the firm "has the institutional knowledge and network of partners that we can access as crypto continues to evolve."
However, it remains to be seen how the New York Giants will make use of cryptocurrency in a particular sense. It is not clear whether the group will invest in Bitcoin or accept cryptocurrency as a means of payment for merchandise and payments.
Cryptocurrency and the NFL
Grayscale noted in its announcement that it is the first cryptocurrency business to partner with an NFL team.
However, this is not strictly true. In 2019, the Miami Dolphins partnered with Aliant Payments and the Litecoin Foundation. That partnership allowed users to buy select tickets with Litecoin.
Meanwhile, outside of the NFL's official efforts, several players have sought payment in cryptocurrency with varying success, including Matt Barkley (the Buffalo Bills) and Russell Okung (the Los Angeles Chargers), and Trevor Lawrence (the Jacksonville Jaguars).
In other news, an internal memo seen in March suggests that NFL executives are in "active discussions" with potential partners on non-fungible tokens (NFTs) or cryptocollectibles.
Disclaimer: At the time of writing this author held less than $75 of Bitcoin, Ethereum, and altcoins.