Cardano Undervalued Relative to Ethereum: Grayscale Report
Grayscale has suggested Cardano may be underpriced relative to Bitcoin and Ethereum based on its strengthening fundamentals.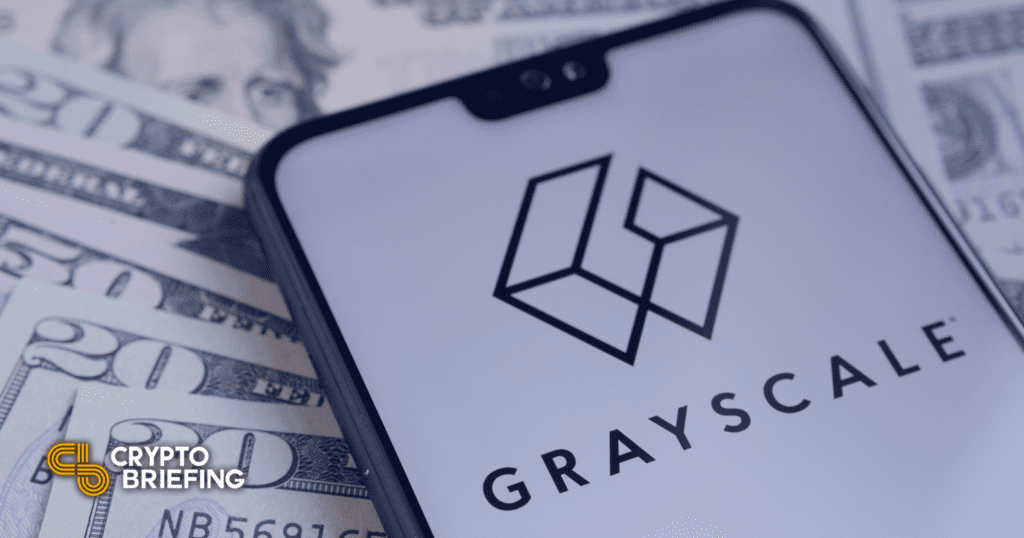 Key Takeaways
A new Grayscale research report argues that Cardano may be undervalued relative to Ethereum.
The report points out that Cardano's on-chain metrics have grown in strength over the last 12 months.
The third-largest cryptocurrency on the market has seen a significant uptick in both usage and user adoption.
According to a research report by Grayscale, the world's largest digital currency asset manager, Cardano could be undervalued given its significant growth in adoption over the last 12 months.
Cardano Sees Growth in Adoption
Grayscale has suggested that Cardano may be undervalued compared to Bitcoin and Ethereum.
The research report published Sunday highlights how the third-ranked cryptocurrency's fundamentals have improved across the board over the last year.
Cardano recently launched smart contract functionality with its Alonzo upgrade, paving the way for decentralized applications to flourish. The update makes the Charles Hoskinson-led blockchain. network a direct competitor to other smart contract platforms like Ethereum, Solana, Avalanche, and Polkadot.
According to the report, Cardano currently settles more payment value per unit of market capitalization than its direct competitors, suggesting the asset may be undervalued. Cardano has settled over $1.6 trillion in total on-chain transaction value over the last 12 months, which is around 40% less than Ethereum and 50% less than Bitcoin. Its market capitalization, meanwhile, is roughly 80% and 90% lower than that of Ethereum and Bitcoin respectively.
Furthermore, Grayscale notes that Cardano may also be undervalued relative to Ethereum on a market value per active monthly users basis. Cardano currently has roughly 2.8 million active monthly users, while Ethereum has closer to 7 million. Cardano also has a lower market value per user. The report notes:
"Ethereum's value per user is ~$55,000 while Cardano's is ~$30,000. This may imply that Cardano is lower valued relative to its largest comparable crypto network, Ethereum, based on this particular metric."
Besides the uptick in user adoption, Cardano has also seen significant growth in usage. The network currently processes more than 115,000 transactions per day, up around 13 times since the start of 2021. Fee revenue paid to ADA stakers supporting the network's security has continued to rise rapidly, surging by a factor of around 65 over the last year.
Grayscale also noted that the market may find other metrics important, and that the network still has a long way to go to offer a competitive DeFi ecosystem that rivals those of its competitors. While smart contracts have been live on the network's mainnet since Sep. 12, users are yet to see fully functioning decentralized applications as concurrency issues have presented developers with major scaling problems.