HaloDAO Partners With YGG for Local Stablecoin Support for Simpler Cash Out
HaloDAO and Yield Guild Games are joining forces.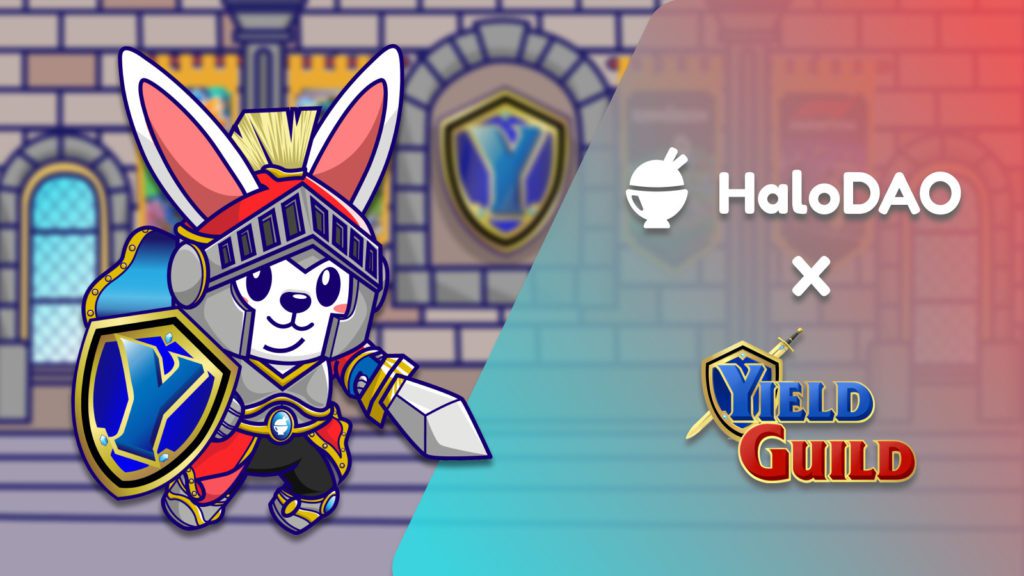 HaloDAO is partnering with Yield Guild Games.
HaloDAO Enables Simple Cas Outs
HaloDAO, a stablecoin marketplace protocol, is working with Yield Guild Games (YGG) to enable YGG community members to support simpler cash outs in local regions with its updated V1 stablecoin optimised AMM on Ethereum and Polygon. There will be a huge focus on expanding access to Singapore and the Philippines and other high-growth regions. The objective of stablecoin support is to build out a Play-to-Grow model, whereby the gamers are empowered to go a step further from earning by allowing them to grow those earnings with yield farming and access other DeFi applications.
In the current Play-to-Earn model there exist cooperative organizations (called Guilds in the case of Axie Infinity) which enable people without the startup capital to participate in crypto gaming of all kinds. YGG follows this model and has enabled over 4,700 scholars to earn more than 61 million SLP to date. Since its inception, players have reported earning upwards of $400, which has proven to be crucial for families throughout the lockdown period. This is especially true in areas where earning opportunities are limited—YGG and crypto gaming in general have the power to change many lives.
After scholars earn their SLP, they usually either hold onto it or search for ways to cash it out—the latter of which is one step HaloDAO plans to improve. Instead of simply selling all of their earnings into fiat, the project's P2G model enables scholars and other crypto gamers to convert that income into their local stablecoins and earn yield.
HaloDAO and YGG are building financial tools and integrating with Discord to allow users to track their performance, gain yield on top of their earnings, invest in their own scholar teams, and more. The two organizations embrace the entrepreneurial spirit of play-to-earn gamers and enable them to do more with their hard-earned income. YGG founder Gabby Dizon said of the collaboration:
"YGG is helping people from all over the world gain equal access to the income-earning opportunities in crypto, and this collaboration with HaloDAO DeFi products improves their income-earning capacity."
HaloDAO is currently working with various local currency stablecoin issuers and synthetic stablecoin protocols to target the regions of South-east Asia (Philippines, Indonesia, Singapore), Latin America, Europe, United Kingdom, and Hong Kong to support the use of these local stablecoins within decentralized finance.
Together, HaloDAO and YGG can create a future in which players can invest, earn and spend crypto easily—building a better future for their families.
For more information, contact Jun Yong at [email protected]