House Majority Whip Questions FDIC Over Crypto Banking "Purge"
Tom Emmer has heard about Operation Choke Point 2.0, and he doesn't like the sound of it at all.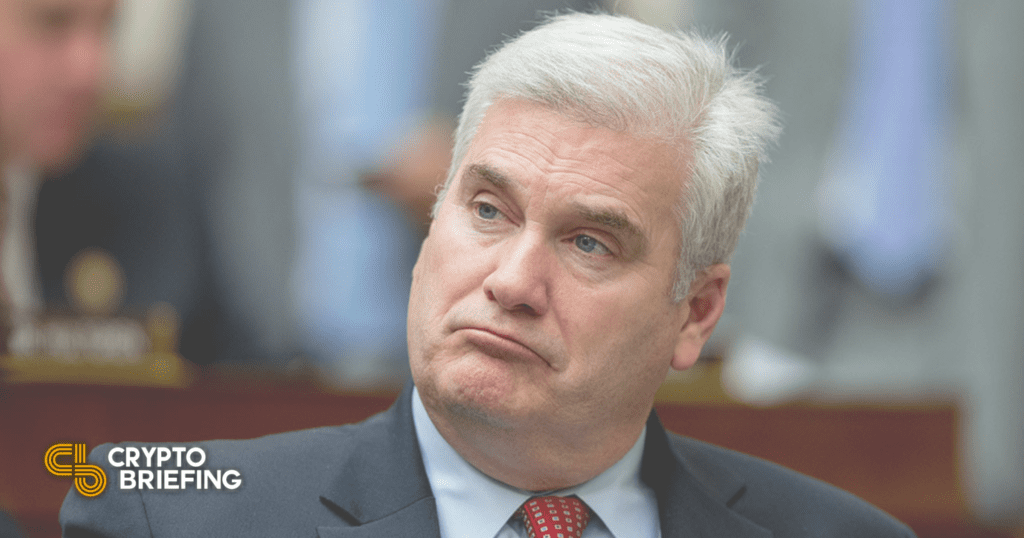 Key Takeaways
House Majority Whip Tom Emmer questioned FDIC Chairman Martin Gruenberg over Operation Choke Point 2.0.
Emmer cited in his letter multiple instances in which federal regulators had pressured banks to stop providing their services to crypto companies.
Emmer called the regulatory strategy "lazy and destructive."
Rep. Tom Emmer sent a letter sharply questioning FDIC Chairman Gruenberg following reports that federal regulators were attempting to cut off the crypto industry from the banking sector.
A Lazy and Destructive Regulatory Strategy
Crypto has important allies in Congress.
Today House Majority Whip Tom Emmer (R-MN) sent a letter asking Federal Deposit Insurance Corporation Chairman Martin Gruenberg to address rumors that the FDIC and other federal entities had been pressuring the banking sector to stop providing services to the crypto industry.
"Recent reports indicate that Federal financial regulators have effectively weaponized their authorities over the last several months to purge legal digital asset entities and opportunities from the United States," stated the letter. Emmer went on to list several instances—including a joint statement made on January 3 by the Federal Reserve, FDIC, and OCC discouraging banks from holding crypto or providing services to crypto companies on a "safety and soundness" basis—in which the Biden administration appeared to have unlawfully targeted the crypto industry.
"The Administration's demonstrated effort to choke off digital assets from the United States financial system is a lazy and destructive regulatory strategy that is stagnating innovation and subjecting American users of digital assets to less sophisticated regulatory jurisdictions," said Emmer.
The congressman proceeded to ask point-blank whether the FDIC had instructed banks not to provide services to crypto companies, and whether the regulator had threatened banks with more "onerous" supervision should they not comply with instructions. The FDIC was given until May 24 to answer.
Tom Emmer has proved himself one of crypto's staunchest allies in Congress over the past year. In July 2022 Emmer slammed the Securities and Exchange Commission for its "power hungry" approach to crypto regulation; he also sent a letter questioning the Treasury's motives for banning privacy protocol Tornado Cash.
Disclosure: At the time of writing, the author of this piece owned BTC, ETH, and several other crypto assets.