IBC Group, NFT Tech, and Faith Tribe to Launch Fashion-Focused Launchpad
Fashion DAO launchpad, a fashion-focused launchpad for fashion brands and creators looking to make a breakthrough in the Web3 arena.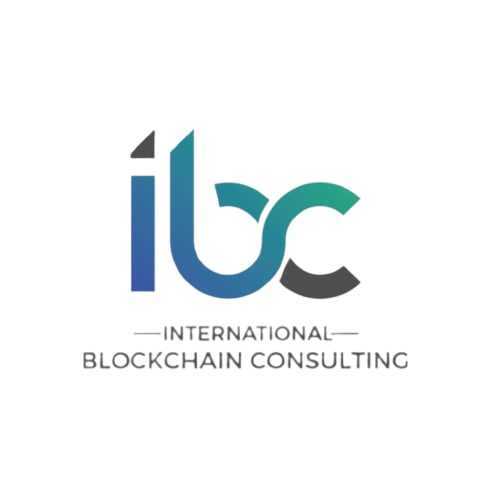 Web3 and Crypto incubators NFT Tech (NEO: NFT) and IBC Group have partnered with the open-source fashion design platform, Faith Tribe, to launch Fashion DAO launchpad, a fashion-focused launchpad for fashion brands and creators looking to make a breakthrough in the Web3 arena.
The launchpad will enable fashion-focused companies to tokenize and/or enter the NFT space to be a part of a growing Web3 ecosystem and connect with larger audiences and marketplaces.
Fashion DAO Launchpad
With a key focus on the untapped fashion market, the launchpad will provide end-to-end solutions for fashion brands and fashion technology companies. Multiple services will be delivered to assist projects in scaling their NFT operations, including their whitepaper creation, tokenomics, and platform design, legal and investor relations, underwriting, onboarding of early-stage VCs, and roll-out of trading on decentralized and centralized exchanges. On top of that, the launchpad provides services like building communities, ongoing marketing activities, and trading support. These services will be provided by IBC and NFT Tech, longtime solution-makers in the space.
Built by industry experts with decades of experience, IBC Group and NFT Tech will be at the forefront of the launchpad, leading operations, while Faith Tribe will be advising on the projects that the launchpad onboards. Faith Tribe's $FTRB token will also serve as the launchpad's native token to stake so the community can participate in the upcoming IDOs.
NFT Tech co-founder and CEO Mario Nawfal have applauded Faith Tribe on their success in bridging the Web2 fashion space into Web3: "Faith has demonstrated the value for any company to launch a token, but do it right, with a focus on creating value and utility for users while maintaining company vision and values."
Since Faith Tribe's launch of $FTRB on Feb 24th and the hiring of their star new Chief Strategist, Andrea Abrams, Faith Tribe Co-owner Maria Buccellati has remarked that the project has been "very pleasantly surprised to have been approached by marquee fashion brands and fashion technology companies whom we have known and/or with whom we have worked for years, requesting our guidance on tokenization and Web3 strategies." Co-owner, Wahid Chammas, also reported that the launch was "watched by many of our close contacts in the traditional 'bricks and mortar' fashion industry, all of whom were watching us this past year in our endeavor to pivot from a traditional decades-old business model into a Web3 model. That they would like to work with us now is a true honor."
Faith Tribe represents IBC and NFT Tech's first incubation partner in the fashion space. Fashion DAO Launchpad will allow the fashion community at large to benefit from this collaboration and endeavor: "Faith Tribe $FTRB will be the native token used in this Launchpad, in keeping with our philosophy for pioneering an open-source platform for independent designers and artists. Through this move, we will evolve to become an open-source platform also for existing fashion companies pivoting to Web3.0." said Wahid Chammas.
The main incubation partners of Faith Tribe and the driving force behind Fashion DAO Launchpad, IBC Group, and NFT Tech have a long-standing tradition of excellence in the Web3 space.
IBC Group is an industry-leading incubator and accelerator in the blockchain space, with close relationships with VCs, exchanges, launchpads & influencers.
NFT Technologies, a public company listed on the NEO exchange under the ticker 'NFT', is a leading investor, incubator, and IP acquisition vehicle that provides access to retail investors and fund managers to the NFT and Metaverse space.
Together they have decades of experience in building, investing & accelerating top-tier Blockchain, NFT, and Metaverse projects in the Web 3 space. Adding Faith Tribe to the mix with their experience in the Web3 and the fashion industry, the launchpad is promising and has all the ingredients to help launch many innovative fashion blockchain projects.
Faith Tribe is a collaborative fashion platform and ecosystem devoted to open-sourcing fashion talent and unlocking new opportunities for creators, artists, and fashion businesses everywhere, with a dual-chain token ($FTRB), launched on the Ethereum (ERC20) and Polygon blockchains. Created by the owners of famous fashion brand Faith Connexion, Faith Tribe will allow creators to design and customize their digital and physical fashion assets, mint them into NFTs, and create and submit new original designs for access to Faith Connexion's extensive design, manufacturing, marketing, and commerce ecosystem.
The mission of Faith Tribe is to develop a global creator ecosystem that fosters an inclusive and open environment for the successful creation, trading, distribution, and monetization of user-generated designs of fashion items.