IBM Announces Blockchain Pilot For The Travel Industry
It could help streamline your next booking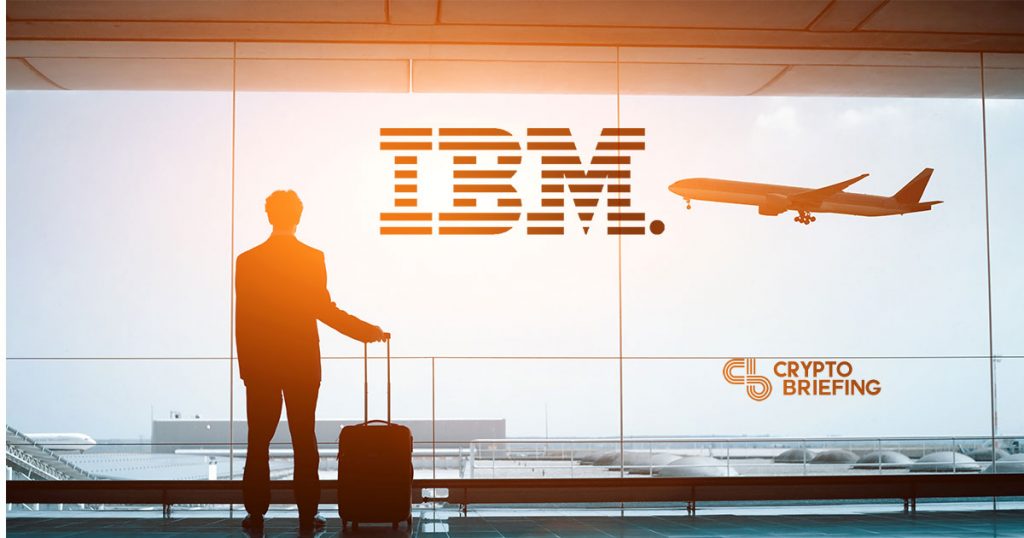 Travelport, a travel industry tech company, is teaming up with IBM and travel management company BCD Travel to streamline the hotel commission process with blockchain technology.
Using a distributed ledger system, the partners aim to manage hotel bookings and commissions in a more efficient and unified process. It would enable simpler tracking and accounting for payments owed from hotel chains for services purchased by travelers via booking agencies.
By using a distributed ledger, agencies and hotels can have continuously accurate views of bookings and commission status, shared across all parties. This solution offers a straightforward and easily visible record of commissions and services instead of fragmented and complicated records across disconnected platforms.
---
Shooting In The Dark
Marwan Batrouni, VP of BCD Travel, explained how the technology could address booking modifications and revenue forecasting problems at a recent GBTA Convention Panel. Any time a traveler makes a change to their booking or doesn't show up, he explained, "downstream break points take place," with commission payments being incorrect or delayed due to modifications. It's then very difficult to determine the accuracy of commissions, and companies are left "shooting in the dark" when trying to forecast their revenues and determine their budgets.
Travelport's Senior Product Director, Ross Vinograd, bemoaned the current problems of the legacy system, adding "I have more visibility for tracking a Pampers box I buy on Amazon… than the hotel industry has for budget forecasting."
Joining the panel discussion, Dan Stephenson, Hyatt regional process owner and director of shared services, talked about the priorities of speed, accuracy, and simplicity. He believes the solution could work for the standardization of data across services, increasing accuracy and speed of payments. Payments should be measurably easier, faster, and more accurate, he said, without having to go through a bunch of steps or organizations. "The less time we spend trying to get to the answer, the better off we are," he said. "It starts with the data."
Stephenson continued, explaining that the system currently faces a significant challenge: "trust in the system." By "building a single source of truth for all of us to peer into," Stephenson argues, the payment process will be improved beginning with a "forthright, open relationship."
Travelport explains, "By creating an accurate and shared view of the booking status and commissions – all parties stand to win." Using this system, the distributed ledger is able "to collect data, build upon that data in real-time, and then independently and securely report information to any number of parties based on permission."
---
Blockchain Is The Ideal Solution
IBM Services, Travelport, and BCD Travel teamed up, developing a minimum viable product (MVP) to streamline the commission process between BCD and "three high profile hotel chains." The goal is to solve problems ranging from the lack of audit trails driving inefficiencies in data mapping to difficulties in forecasting revenues.
Travelport explains that blockchain solves this series of problems and benefits all stakeholders: "Solving for this current friction is critical to ensure all stakeholders in a hotel transaction are duly compensated and ultimately to ensure customers receive an optimal travel experience; and, blockchain is an ideal solution to address this."
Travelport and IBM are currently working in partnership with industry stakeholders to evolve the solution into an active pilot program. Travelport's Ross Vinograd explained that commission discrepancies often crop up due to modifications such as booking additional nights, travelers not showing up, or hotels granting complimentary room nights.
Vinograd commented, "Our aim is to put the lifecycle of a booking on the blockchain and we believe doing so will drive transparency, trust, and ultimately booking volume."
Kurt Wedgwood, IBM Blockchain Leader, added that global distribution companies could find savings in time currently dedicated to reconciliation, instead focusing on improving the experience for travelers. "Eliminating the hours spent addressing dollars in dispute or the timeliness and accuracy of information allows all participants to focus on what matters most: the traveler."