India Has the Third Largest Web3 Talent Pool in the World: NASSCOM Study
India is home to over 450 active Web3 startups, including four unicorns, a new study has found.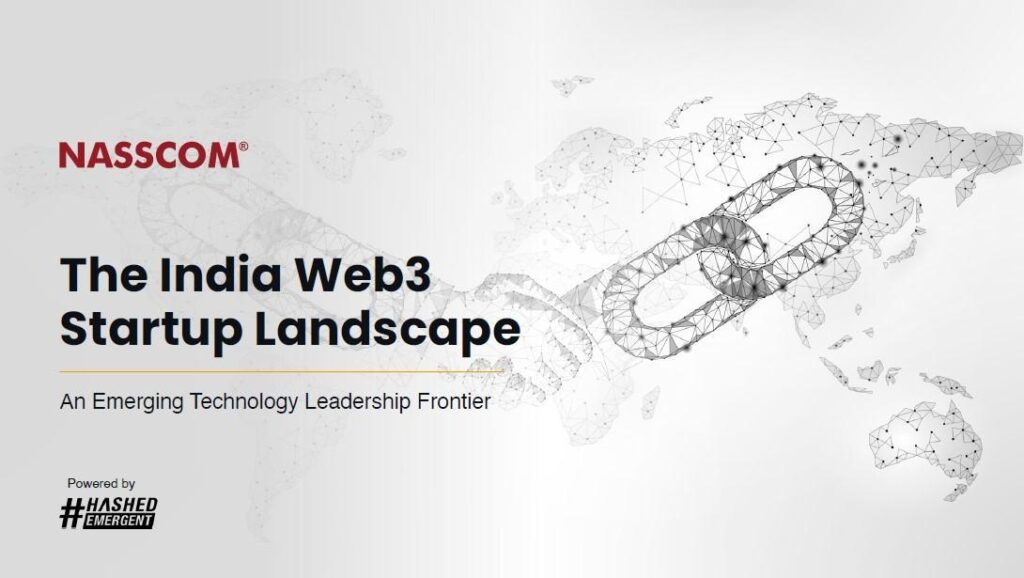 India is shaping up to be a formidable force in the crypto industry, as the newest report from NASSCOM suggests.
India at the Blockchain Frontier
The National Association of Software and Services Companies (NASSCOM) has released a study focused on the nascent crypto industry. The study is sponsored by Hashed Emergent, an early-stage Web3 venture fund focused on investments in India and other emerging markets.
The report, titled "The India Web3 Startup Landscape, An Emerging Technology Leadership Frontier" is a first-of-its-kind study by NASSCOM to promote a broader understanding of the current state and future potential of the Web3 industry, along with the challenges it faces in the country.
Currently, India has over 11% of the global Web3 talent, making it the 3rd largest Web3 talent pool in the world. The Indian tech industry directly employs nearly 75,000 blockchain professionals today. Further, this talent pool is expected to grow by over 120% in the next 1-2 years. Amid the surging global demand for blockchain developers and specialists, India's fast growing talent pool has clear advantages when it comes to expertise development, quick reskilling, and bridging the Web3 demand-supply gap.
The country is home to over 450 active Web3 startups, including four unicorns. With increasing confidence and interest from global investors, investments in Indian Web3 and Web 2.5 startups have also soared. The Indian Web3 ecosystem has raised $1.3 billion funding through April 2022.
The sector is also delivering global products from India to the world. Over 60% of the Indian Web3 startups have expanded their footprint outside India with headquarters across the globe, though their largest talent base remains in India, putting the country on the global map for Web3 solutions. Hashed Emergent CEO Tak Lee stated:
"The technology underpinning Web3 has created a whitespace for innovation across domains and geographies. In order to fully understand and grasp the significance of the opportunity at hand, India must develop public awareness about this innovative technology, and the use cases and benefits it offers."
Majority of the Web3 startups in India are building consumer-facing applications in the areas of decentralized finance (DeFi) and entertainment (gaming, NFT marketplaces, Metaverse). Decentralized communities, based on on-chain coordination mechanisms, are also coming up.
While Web3 holds great promise in various areas, startup founders consider regulatory uncertainty as a critical factor impeding growth. India has remarkable Web3 potential, with adequate talent, investors and addressable market, but is critically hamstrung by lack of policy clarity and comprehensive regulatory guidance.
Fueling the Web3 growth in India will be the growing population of the digital-savvy Millennials and Gen Z, who seek greater transparency and autonomy in transactions. About 77% of the country's population will consist of Millennials and Gen Z by 2030. India will have over 900 million active Internet users by 2025, up from 750 million in 2021. NASSCOM anticipates a 500 million 5G subscriber base by 2027.
While global response to Web3 is still shaping up, India's growing economy, demographic dividend, and exponential adoption of emerging technologies, across sectors, position the country to become one of the highest growth markets for Web3 globally.