Euro Banking Giant ING Signs Up With R3 For Fintech dApps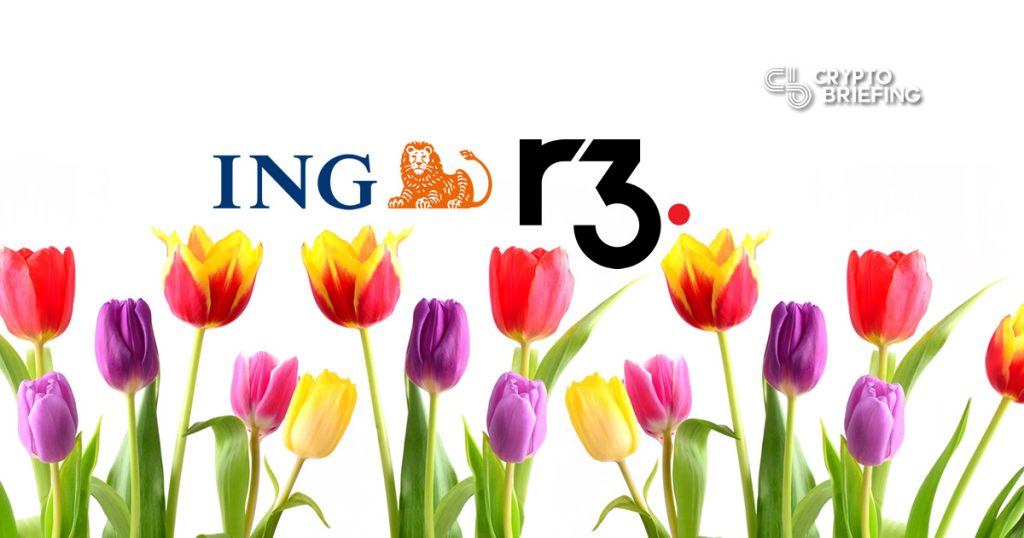 One of Europe's leading banks has signed on with one of the leading companies for distributed ledger payments. ING Bank, one of the Netherlands' largest financial institutions, has signed a deal with R3 to license the Corda Enterprise platform. Under the terms of the agreement, ING will gain unlimited use of Corda Enterprise for five years, potentially allowing the bank to roll out production-ready finance dApps to customers in forty countries.
The news was announced by R3, in a press release which predicted that the bank could "adopt CorDapps across business areas within ING, enabling the wider adoption of Corda Enterprise."
Corda Enterprise is a commercial version of R3's open source blockchain platform, an ecosystem which has already attracted more than 300 members and partners. The platform has already seen the deployment of Corda dApps –or CorDapps–in applications for trade finance, identity, insurance and capital markets. Corda Enterprise also includes features designed for larger institutions, including the only Blockchain Application Firewall.
Last year, the Corda ecosystem introduced Universal Settler Application, which allows payments to settle through XRP – raising the possibility that some of ING's 37 million customers might soon see their payments settling through XRP.
ING spokespeople did not go into detail about their plans, but they did speak highly of the expanded partnership. "Our longstanding joint journey with R3 has proven that this is the most mature enterprise DLT solution to serve the needs of the financial service industry," said Annerie Vreugdenhil, Head of Innovation for wholesale banking at ING.
It's the latest step for the Amsterdam-based bank, which first joined the R3-led blockchain consortium in 2015. "ING has been an enthusiastic adopter of blockchain technology and a valued long-term partner to R3," said David Rutter, CEO of R3. He elaborated:
[I]n trade finance, it was involved in the first live trade on Project Voltron [a blockchain platform for digitizing trade finance]. It was also one of the participants in the first live securities lending transaction on blockchain through HQLAx. As ING takes full advantage of access to Corda Enterprise, we look forward to seeing how the diverse CorDapp ecosystem can deliver gains in productivity, efficiency and profitability across the bank's diverse business areas.
Although it's not clear which branches of ING's business will be first on the blockchain, it is a promising sign for adoption of one of the most popular institutional platforms. The license agreement "marks a huge milestone towards empowering clients to transition to a distributed economy," according to Mrs. Vreugdenhil, the bank's head of Innovation. "We are one step closer to deploying live DLT solutions for our clients with the supported infrastructure in place."
---
The author is invested in digital assets, including XRP, which is mentioned in this article.