INX and SICPA Sign a Memorandum of Understanding
The joint venture aims to to create a central bank digital currency ecosystem to help governments digitize their monetary systems.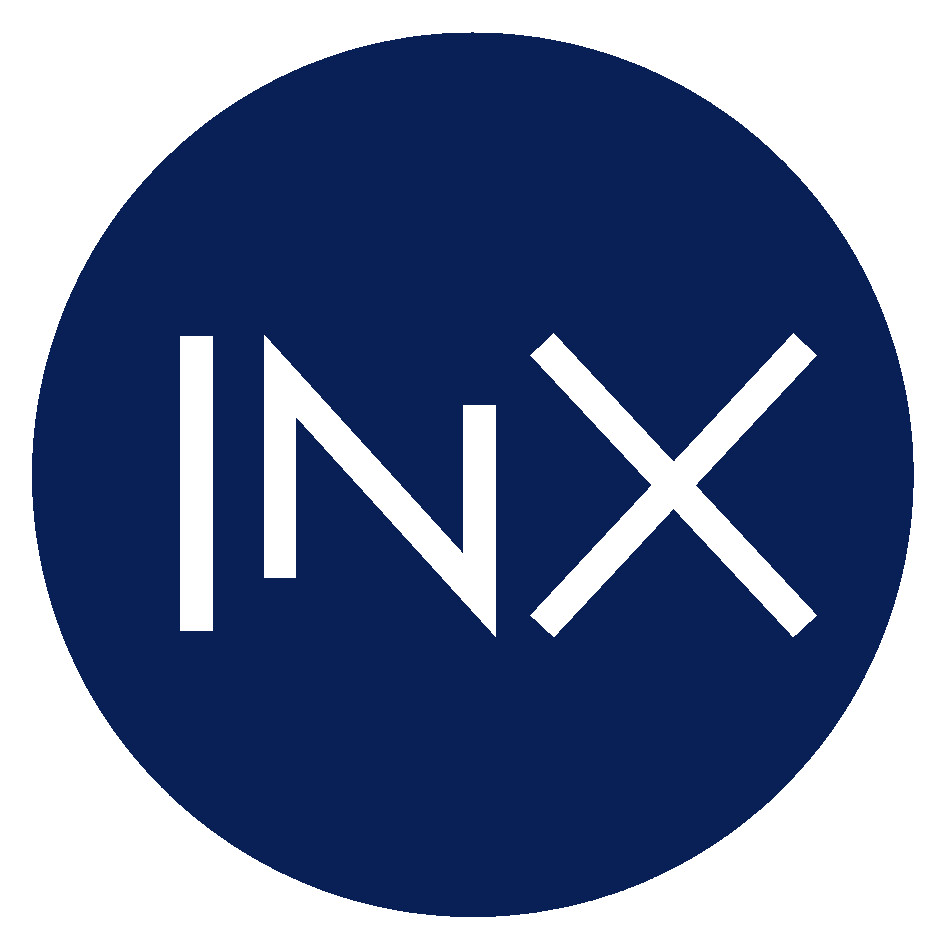 The INX Digital Company, Inc., a broker-dealer, inter-dealer broker, and owner of a digital asset trading platform, announced today that it has signed a non-binding memorandum of understanding ("MOU") with SICPA, a global Swiss company, leading provider of security inks and identification, traceability and authentication technologies, to help governments digitize their monetary systems.
Central Banks Are Capitlizing on Blockchain Technology
The Company believes that today, more than ever, governments and central banks around the globe are searching for a path to capitalize on digital currencies. This announcement between INX and SICPA will pave the way for the development of a new, holistic solution for all stakeholders to utilize digital currencies in a secure, scalable environment.
The planned joint venture with SICPA is an integral part of INX's vision to innovate the future of finance and pioneer the new digital economy. Under the terms of the MOU, the Company will work with SICPA to establish a blockchain solution for Central Bank Digital Currency (CBDC) and the supporting ecosystem to assist clients in bolstering monetary sovereignty and efficiently growing overall country GDP. The two companies plan to expand interoperability between different stakeholders across borders through this joint venture.
A longstanding trusted partner and advisor to central banks around the world, SICPA has robust expertise in identification and security solutions, strong digital capabilities, and extensive knowledge of the use of physical cash that allow for the development of new innovative forgery-proof security features to protect monetary sovereignty.
Through the joint venture, many complex and advanced security features developed by SICPA will find applications in the development of a CBDC ecosystem.
The planned joint venture between INX and SICPA aims to allow governments to expand their access to payments infrastructure, facilitate cross-border payments, maintain sovereign currency control through rigorous regulation, and introduce privacy and safety measures.
Shy Datika, INX's CEO, said:
"We are excited to collaborate with SICPA and utilize our unique solutions and unparalleled experience as pioneers of a new tokenized economy. Through every step, we have committed to working with regulators. INX is the first company in the world to launch and close on an SEC-registered IPO of a blockchain digital security. Our very own INX token is the working use case for automated KYC, whitelisting of wallets, programmable smart contracts, mass distribution, and unparalleled traceability and visibility on the blockchain. These attributes are mandatory when discussing the CBDC ecosystem and will be incorporated in the innovative solution we are now developing."
Founded by Shy Datika in 2017, INX's vision is to be the preferred global regulated hub for all digital assets on the blockchain. INX is on a mission to help list companies as publicly-traded digital securities on the blockchain in a regulated environment with oversight from the SEC and FINRA. This journey started with the first-ever SEC-registered initial public offering of a security token on the blockchain – the INX Token – in which INX raised $83 million from more than 7,200 retail and institutional investors worldwide.
In addition to operating two regulated trading platforms for blockchain assets, the INX Digital Company's interdealer broker – I.L.S. Brokers – will soon offer non-deliverable cryptocurrency forwards to leading global banks.
Market leader in security inks and leading provider of secured authentication, identification, traceability and supply chain solutions, SICPA is a long-trusted partner to governments, central banks, high-security printers, and the industry. True to its purpose of enabling trust through constant innovation, SICPA aims to further an Economy of Trust worldwide, where transactions, interactions, and products across the physical and digital worlds are based on protected, unforgeable and verifiable data.