INX IPO Could Bring Crypto Security Tokens To Retail Investors
INX's application to the SEC sees crypto seeking regulation.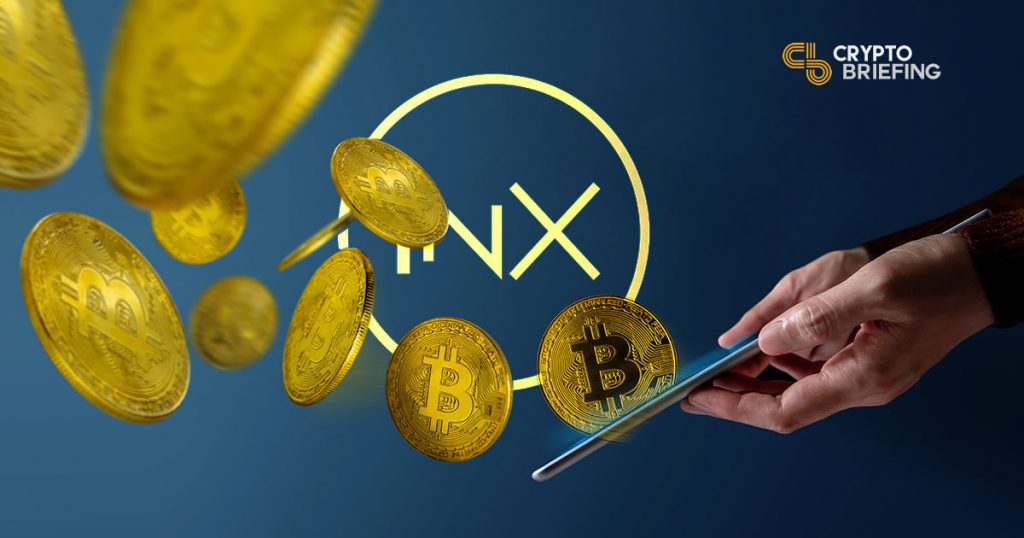 Here's a riddle for you: what does Monero's Fluffypony have in common with former Capital One Vice President Alan Silbert, as well as Charlie Lee? Besides an oversized presence on crypto Twitter, all three are listed on the paperwork for crypto's latest three-letter fad: an IPO.
Crypto trading platform INX has applied to the U.S. Securities and Exchange Commission (SEC) to raise up to $130 million in an initial public offering. The F-1 filing, dated August 19, outlines the company's plan to create two trading platforms, for security and non-security tokens, respectively.
If approved, INX tokens will be significantly more tradeable to the average investor than most ICO tokens. Earlier token sales typically sought compliance under an SEC exemption, which typically limited the number of possible investors and restrict secondary trading. By registering their tokens with the SEC, the new company will be able to sell INX to any retail investor.
The proposed initial public offering would be one of the few, and certainly the largest, in a crypto sector that has so far been dominated by ICOs and IEOs. The Gibraltar-based company could become the largest publicly listed crypto trading platform and possibly the highest-profile IPO in crypto, besting Argo Blockchain's $32.5M raise in London.
---
A Filing with Ambitious Plans
INX is seeking between $5 and $130 million in its proposed raise. While the submission is only at draft stage at the moment, if it proceeds the company would issue 130 million ERC-20 compliant INX tokens. INX token holders would have the right to 40 percent of the company's net cash flow and would have a higher level of rights than shareholders. In the event of a liquidation, INX holders will be treated similarly to preferred shareholders.
The nature of the proposed arrangement means that the company is seeking to issue an SEC-registered security token, establish two trading platforms, and obtain licenses to operate as a money transmitter in eight states in the U.S. by the end of the year, and most states by the end of 2020. INX has future plans to create a derivatives trading platform, where professional traders and institutional investors can trade futures, options, and swaps.
---
From the Brother of Silbert to the Litecoin Lee
INX is unique as one of the few IPOs proposed in the crypto sector. It is also unique as an IPO, which, if approved, would be issued early in the company's lifecycle. Companies ordinarily go public only after several years in business, and raising a profile befitting the risk appetite of investors and money managers. Per the filing:
But it is the lineup of backers and executives that makes INX particularly noteworthy. The platform is led by CEO Alan Silbert, the brother of Digital Currency Group's Barry Silbert. Shy Datika, co-founder of binary options trading platform Anyoption, will act as President of INX Limited.
Its board hosts notable crypto and finance identities, including former Nasdaq vice-chairman David Weild, Casa CTO Jameson Lopp, Blockstream's Samson Mow, and Morgan Creek Capital's CEO Mark Yusko. Litecoin's Charlie Lee and Monero (XMR) lead Riccardo Spagni have also backed the company.
---
Ushering the SEC into the World of Crypto Trading
According to the F-1 submission, INX wants to drag regulation into the digital currency trading arena by seeking registration of its INX security tokens and licenses for its trading platforms. As the company says:
Coming in the run-up to Bakkt's physically-delivered bitcoin futures trading platform this coming September, INX's filing to the SEC suggests the trading of digital assets and their derivatives is finally floating into the mainstream.