IOHK Opens Cardano To Fintech dApps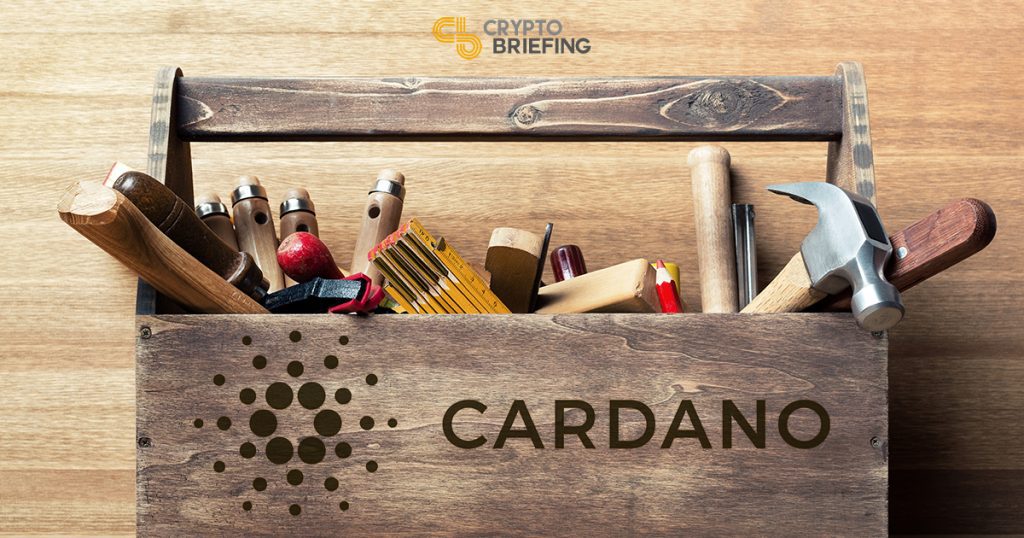 The Cardano (ADA) blockchain may soon join Ethereum and EOS as a platform for working decentralized applications. IOHK, the leading developer for the eleventh-most valuable blockchain, has announced the release of new tools for writing smart contracts, potentially opening the platform to development from startups, fintech and academia .
The tools have been given the very Cardano-esque names of Plutus and Marlowe. Plutus, named for the God of wealth, is a general-purpose programming language to build secure dApps for the fintech sector. The Haskell-based language is accompanied by a blockchain emulator, to allow exploration and testing of new contracts before they are deployed to the blockchain.
The second tool, Marlowe, is designed to hep non-programmers generate code, similar to the Emerald SDK. In a press release, Marlowe was described as an "easy-to-use tool" for non-coders to build financial smart contracts, without having to understand the complexities of programming.
"We're really excited to release testbeds of Plutus and Marlowe so developers, finance professionals and academics can test how they can use smart contracts on Cardano," said CEO Charles Hoskinson. "Both technologies are a major step forward for the blockchain industry."
---
Making Blockchain Safe For Money
Although finance has been a favorite use-case for smart contracts, few people would trust their life savings to human-written programs. Solidity, the language for Ethereum smart contracts, is notoriously prone to bugs, including one that allowed an unknown hacker to extract $50 million in ether from TheDAO's contract. More recently, about $100 million of ICO funding became inaccessible, due to flaws in the Parity wallet.
These are the kinds of problems Cardano is designed to solve, according to Hoskinson, who was also involved in the creation of Ethereum. The new tools "have been rigorously designed by a team of leading experts in programming language design," he said in a statement, "with the aim of reducing the kinds of software bugs that have led to huge losses totalling hundreds of millions of dollars."
These dangers have kept most of the financial world at arms' length, but the new tools could bring them closer. Goldman Sachs, the US investment bank, has predicted that using blockchains for settlement could produce savings of over $11 billion.
"IOHK is unique among cryptocurrency firms for its insistence on basing its development on peer-reviewed research," said IOHK Programming Languages lead Philip Wadler. Wadler noted that, while programming for Ethereum requires a working knowledge of both Solidity and Javascript, Plutus uses a single integrated language.
"Its [Plutus'] core language for on-chain code has been kept extremely simple to make it future-proof and so it supports verification," Wadler added. "We have a crack team of world-leading researchers and developers designing, implementing, and formalising Plutus."
Although it is a latecomer to the race, the focus on academic rigor and mathematical certainty could help Cardano catch up with the older platforms for decentralized applications.
By the time Cardano begins full decentralization, in 2019, IOHK hopes that Plutus and Marlowe will be at the center for a new generation of enterprise dApps.
The author has investments in ADA, which is mentioned in this article.