IOST Launches Mainnet With 150 Partners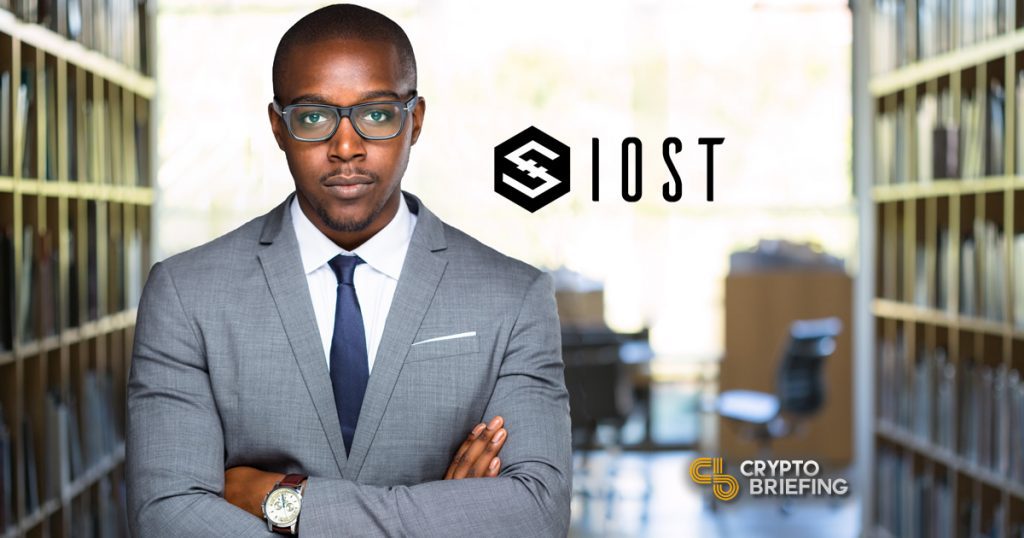 Competition is heating up in the blockchain space. IOST, a blockchain project oriented towards the Internet of Services, has launched the first application-ready version of its mainnet, with an expected throughput hundreds of times faster than Bitcoin or Ethereum.
In the announcement for the mainnet launch, IOST also revealed that its "Global Partner Network" had secured the participation of 150 enterprises, including CoinGecko and Huobi, to develop the wallets, DEXs and other smart contract infrastructure for the new platform. According to IOST, these partners are building a host of new dApps in the coming weeks, some set to go live as early as March 10th.
"The real value of a network is dependent on the applications that come with it, not just the technology behind it," said IOST CEO Jimmy Zhong, on the occasion of the main net launch. "Ultimately, mainstream users do not choose operating systems – they choose the applications which bring the most efficiency and enjoyment into their daily lives."
Unlike other blockchain protocols, IOST has branded itself as an "application friendly" blockchain, suitable for enterprises and businesses. Testnet trials have shown maximum throughput speeds of over 8,000 transactions per second, according to the announcement.
One of the new partners is Rate3, which is building protocols for cross-chain swaps between Ethereum, Stellar and IOST blockchains. In addition, it is also creating a stablecoin system on IOST.
"Building the iStablecoin service on IOST has accelerated our ability to reach a wider base of users and introduce them to a lively, fast-growing ecosystem," said Davis Gay, co-founder of Rate3. "Significantly, IOST is the first to launch a mainnet that immediately represents what the broader blockchain ecosystem looks like, complete with native and non-native applications, and existing users."
In order to encourage diverse contributions to the new smart contract ecosystem, IOST has also established a $50 million fund to finance dApp development."Launching our mainnet alongside a number of DApps that are ready to engage with is a meaningful step for the IOST ecosystem," Zhong said. "Our hope is that it will play a positive role in the widespread acceptance and adoption of blockchain technology."
Unlike other blockchains, IOST's protocol is based on a unique Proof-of-Believability Consensus Mechanism, which rotates block production and rewards among hundreds of nodes. According to its proponents, the new consensus mechanism avoids the centralization of staking and the environmental costs of mining.
---
The author is not invested in IOST but owns other digital assets.