IOST Price Ignites After AWS Marketplace Launch
Using the AWS Marketplace, developers can deploy IOST smart contracts immediately.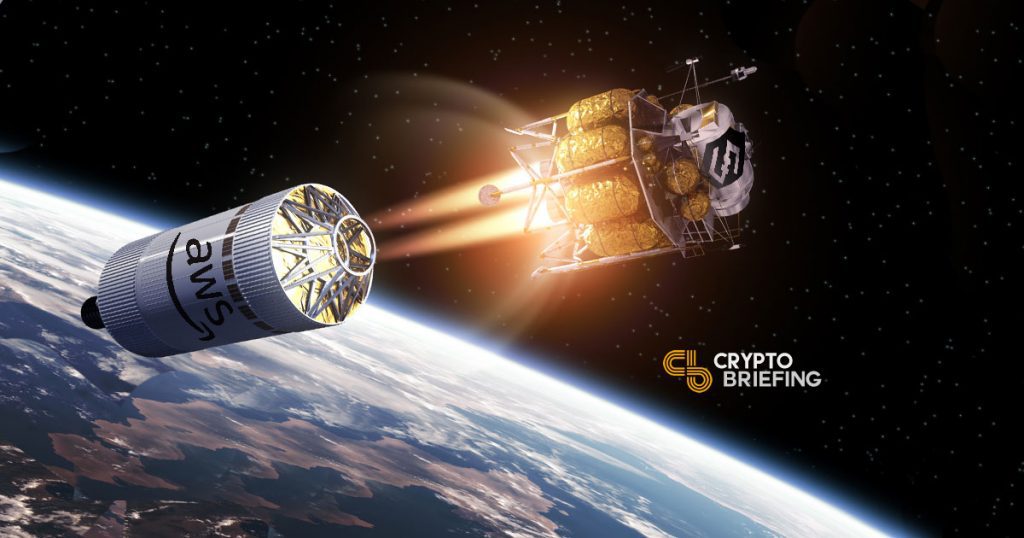 The new IOST platform has gone live on Amazon Web Services (AWS) Marketplace today, allowing developers to launch their own blockchain solution in as little as five minutes.
In an official blog post published today, the IOST Foundation said the new Blockchain-as-a-Service (BaaS) platform will provide a rapid tech solution and toolkit for teams looking to deploy their own dApps.
"IOST's high speed, secure BaaS platform allows developers to launch blockchain solutions in as quickly as 5 minutes," the blog post reads."Developers can easily deploy a blockchain infrastructure with dev tools to develop dApps, projects and test out IOST's high-speed infrastructure with just one click."
The total value of the IOST network experienced a considerable $12.5M surge in its value, possibly in reaction to today's news. That works out as a 10% increase from this morning's prices. Prices for single IOST tokens reached $0.01 at the time of writing.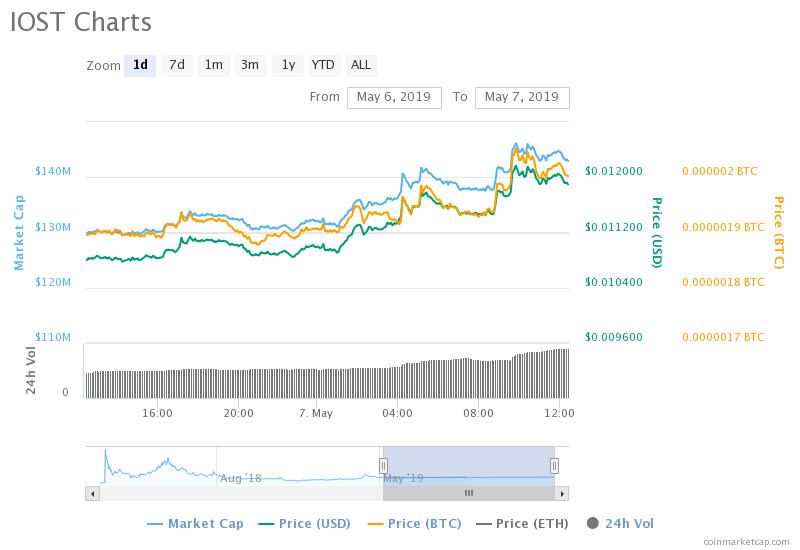 The Internet of Services Token (IOST) is an enterprise solution, designed to help the blockchain transition from solid proof-of-concept (PoC) to widely-used technology as seamlessly and quickly as possible.
As a dApp platform, it launched with solutions to some of the technical pitfalls that have since slowed down the Ethereum (ETH) project. This includes sharding – a technique that divides nodes into smaller consensus clusters – to improve throughput, allowing the network to scale as adoption increases.
The IOST cryptocurrency can be used to pay network and smart contract fees as well as to participate in governance. Token holders can participate in elections to appoint new nodes, which confirm transactions on the network.
Third-party projects, like IOST, can use Marketplace to harness the wider AWS cloud solution. They can upload their software and services, making them widely accessible to the millions of developers that use the AWS platform.
IOST says that launching its product on AWS Marketplace will encourage other projects to become familiar and comfortable with the blockchain's technology, allowing them to explore and even incorporate blockchain solutions through an easy-to-understand user interface (UI).
As an example, the IOST platform allows users to experiment and deploy smart contracts "immediately" without necessarily having to understand all the technology behind the backend.
Launching on AWS will also make the project more accessible to businesses, which are IOST's target audience. As the team say in the blog post, it will likely increase the number of businesses that assimilate IOST: "we expect this [AWS] platform to significantly accelerate dApp development and network growth for the IOST ecosystem."
Greater visibility and accessibility will bring more developers to use IOST, which may have a snowball effect. As adoption grows, so will demand for the IOST tokens that are needed to use the platform effectively.