IOTA Launches Fast and Easy Burner Wallet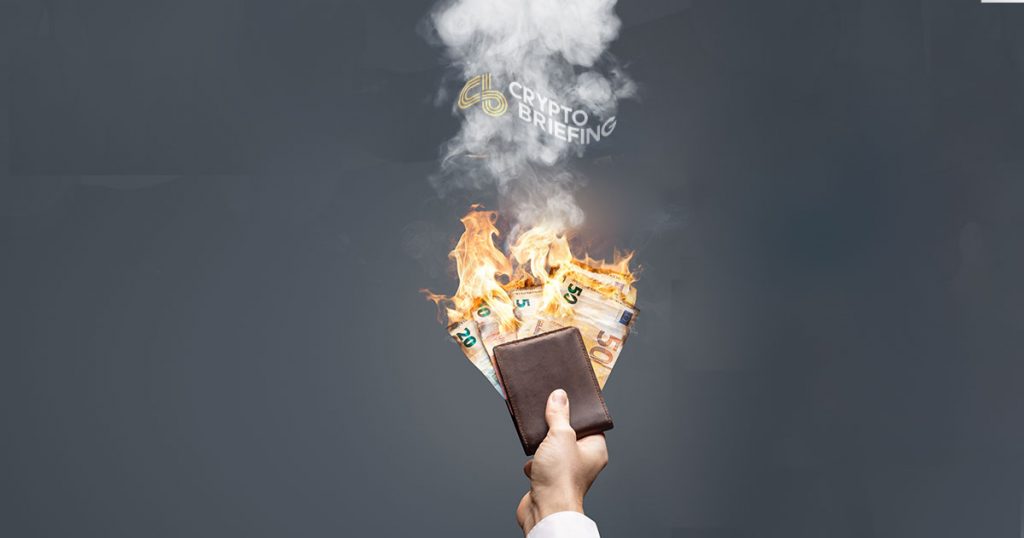 Spark will compete with Ethereum's similar web app.
IOTA has released Spark, a web wallet that can be set up in seconds and erased in the same amount of time. The announcement refers to the app as a burner wallet: "The idea is that you use the wallet for small amounts of funds, for a short period of time, and then you "burn" it, wiping the seed and transaction history," IOTA explains.
Spark's main feature is privacy. Whenever a Spark wallet is burned, its transaction history is gone forever. Burning doesn't remove data from IOTA's ledger, but it does remove data from the wallet itself. This ensures that anyone who uses your smartphone or laptop cannot see your transactions — or steal your funds for themselves.
The Wallet Interface
Spark's interface includes basic features that are found in most mobile wallets. One screen allows payments to be sent to another address, either through a QR code or a hyperlink. Similarly, Spark offers a request form for users that want to receive funds. Its front page also includes a market price chart for various time frames:

The Settings Page

The wallet's settings screen provides a way to switch between currencies and languages, as well as a way to back up Spark's wallet balance and restore it to IOTA's main Trinity wallet. Of course, the settings page also offers Spark's main feature — a way to destroy the wallet, which is conveniently color-coded red to prevent accidental deletion.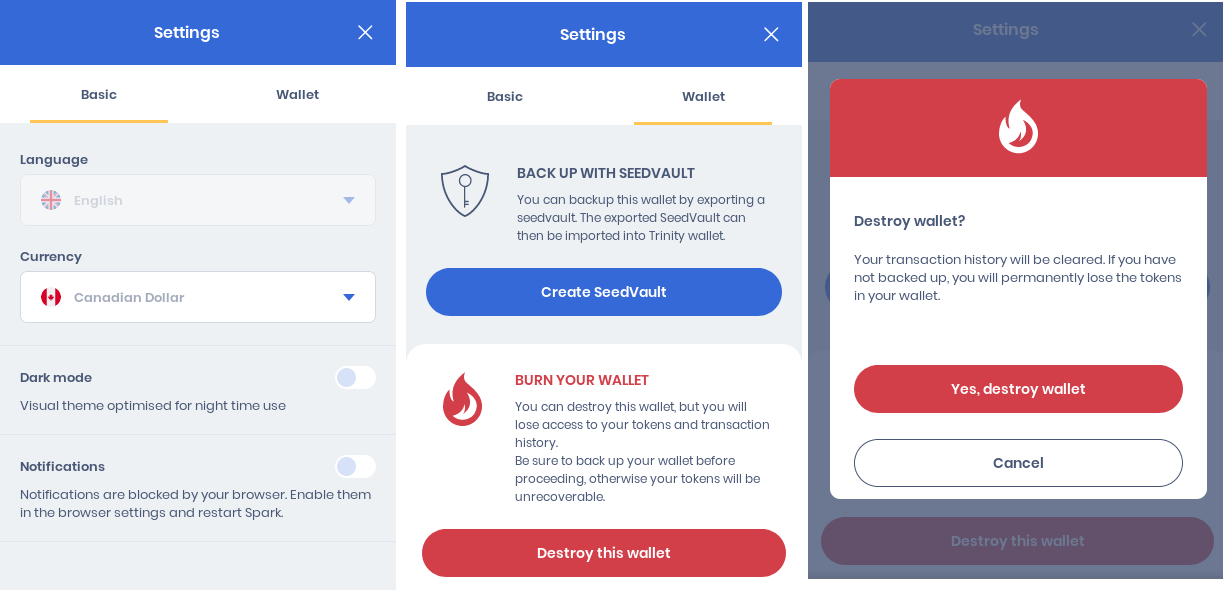 Streamlined Single-Use Addresses
Though Spark can be used for real spending, it is also experimental. "IOTA Labs is a new project within the IOTA Foundation to funnel our experimentation into something tangible," IOTA's announcement states. "Spark is the first app to be released under IOTA Labs and has served as a testing ground for some new ideas and tools."
Most significantly, Spark offers a simplified way to work with single-use addresses. Thanks to IOTA's new JavaScript account model, Spark ensures that funds never arrive at an address that has been used to spend funds. Though Spark is not intended for use as a highly secure wallet, it is still important to avoid reusing IOTA addresses for security reasons.
Ethereum vs. IOTA
IOTA is not the first project to offer this sort of app: Austin Griffith created Burner Wallet for Ethereum earlier this year, which offers a similar interface and features. However, the wallet benefits from Ethereum's larger ecosystem, as it integrates xDai for price stability, offers dApp plugins, and has a built-in ERC-20 token swap.
Non-custodial web wallets, such as MyEtherWallet and Guarda wallet, are also similar; though they do not have a burn function, their data can be erased by wiping your browser cache and history. It's not clear whether other projects will follow the burner model, but there seems to be demand for simple web wallets by any name.