IOTA Joins LEDGER To Boost Data Sovereignty Projects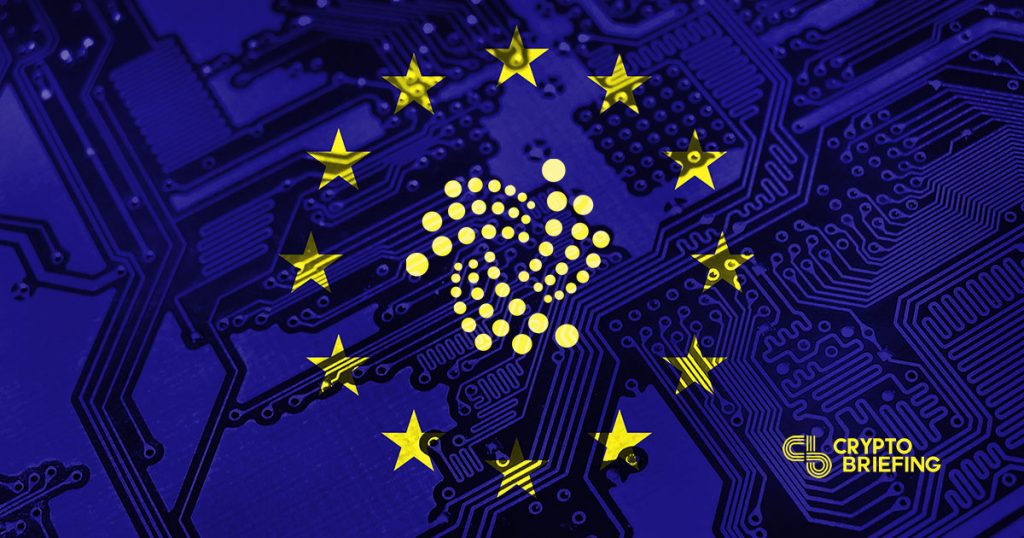 Data sovereignty is one of the most important causes for the blockchain movement. That cause has found a new ally in IOTA, a DLT project focused on machine-to-machine transactions. The IOTA Foundation will now support the LEDGER project to help democratize personal data.
In a blog post, the IOTA Foundation announced that it will support LEDGER's efforts to fund and back the teams developing new decentralized platforms. LEDGER is funded by the European Commission (EC), which has already supported blockchain projects to the tune of 80 million euros (approx. $90 million) and will now pledge an additional $5.6 million to accelerate initiatives committed to data sovereignty.
Up to 32 teams will be selected to participate in LEDGER's 12-month accelerator program, receiving €200,000 of equity-free funding.
In the blog post, the IOTA Foundation said:
"LEDGER is looking for enterprise ideas that respect data sovereignty and operate in alternative space to the concentration of data in a few proprietary platforms. The EU will invest in this by accelerating 32 teams into companies with a solid human-centric values business model."
One of the IOTA Foundation's main priorities is empowering its users with the rights to their own private data, freeing them from reliance on third parties. The announcement continues:
"The shift away from external ownership of personal data to a human-centred model is a focus of the Foundation. As such, the IOTA protocol has been designed to empower individuals, alongside IoT, to engage with their surroundings in a decentralized manner."
LEDGER is a part of the EC's Next Generation Internet Initiative, and aligned with the European Blockchain Partnership. Projects seeking to join the initiative may apply until the deadline of April 30th.
Large associations, like the EC, can help bring blockchain projects to the masses and shed light on the progress of the technology. The EC has already contributed substantial funds towards decentralization, and in the coming years, that support will only increase. The Commission expects to allocate over $300 million to blockchain and DLT projects by 2020.
---
The author is invested in digital assets.