IOTA's Chrysalis Upgrade Goes Live Next Week, Adding Scalability Improvements
IOTA has begun to execute its next upgrade, called "Chrysalis," which will scale up the blockchain.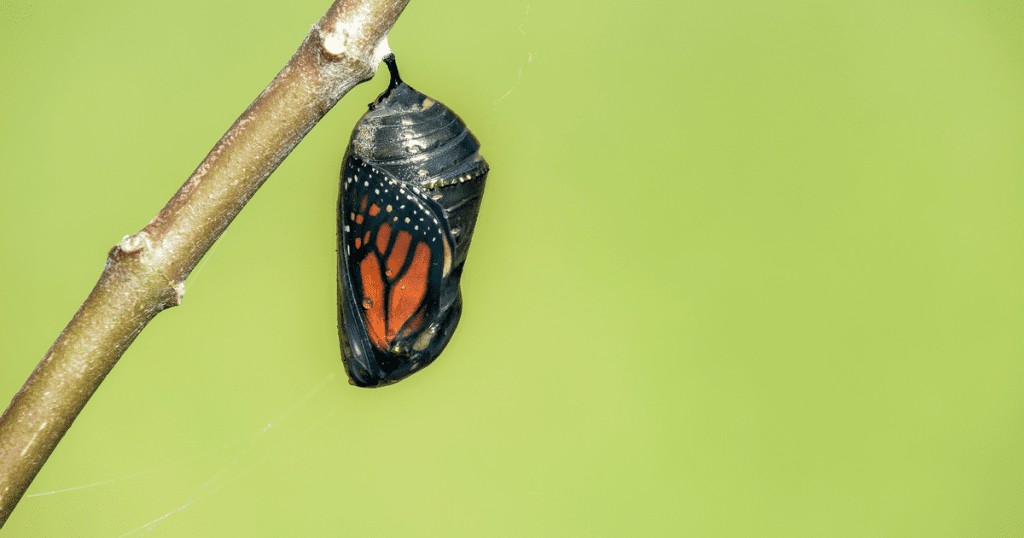 Key Takeaways
IOTA's scalability and usability upgrade "Chrysalis" is underway.
The upgrade will take place in two phases and will end in October.
Unlike with other blockchains, IOTA's upgrade is not a "hard fork."
IOTA is about to execute the first phase of its Chrysalis project, the beginning of a series of upgrades leading up to IOTA 1.5.
The upgrade comes with a host of upgrades to improve network performance. MIOTA, the project's native token, is also up more than 12% in the last 24 hours.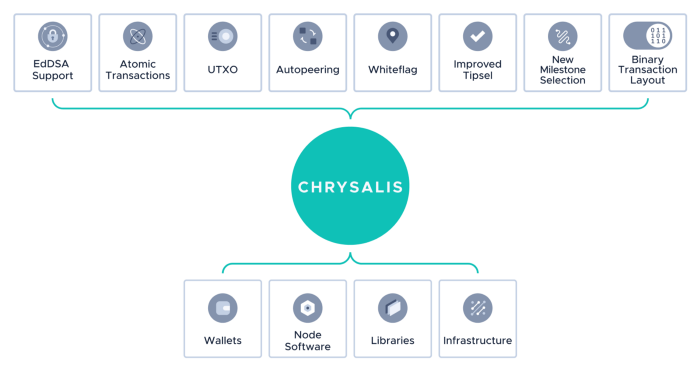 Improvements to IOTA
According to the IOTA Foundation, Chrysalis will bring "significant performance, usability, and reliability upgrades," including the capacity to handle 1,000 transactions per second (TPS) and the ability to provide 10-second transaction confirmations.
The first phase of the upgrade will include various improvements to achieve those scalability improvements, such as:
Improved tip selection (URTS), which will speed up the process by which transactions are connected to one another.
Better milestone selection, which will increase confirmed transactions per second (CTPS).

A "white flag" approach to balance calculations, which will improve transaction speed and reattachment, and prevent some attacks.
Autopeering, which will reduce the time it takes to set up a node.
The second phase will include several other features, including a Bitcoin-like UTXO model, atomic transactions, reusable addresses, and binary transactions. Generally speaking, phase two changes will improve IOTA's usability rather than scalability.
The first phase of Chrysalis will begin next week; the second phase will be complete by the end of October 2020. Chrysalis will also make IOTA "enterprise-ready" in hopes of attracting larger corporations and governments to the platform.
Other Upgrades
IOTA is not structured like other blockchains, meaning that it does not go through a series of "hard forks" like other blockchains do.
Instead, there are various upgrades to the network that developers implement at different times. IOTA is simultaneously undergoing a "coordicide" upgrade that will decentralize the network by removing one of its central nodes in favor of a more distributed system.
Despite IOTA's efforts to improve its technology, the project has attracted criticism for its frequent downtime: it has experienced at least two outages in the past year. It's not clear whether this upgrade will help it rebuild its image after those issues.
Correction: a previous version of this article claimed that Chrysalis is already live. In fact, IOTA plans to launch Chrysalis the week of Aug. 17, 2020.