Jeff Koons Will Launch NFT-Backed Sculptures to the Moon
The world's most expensive living artist has announced his first NFT project.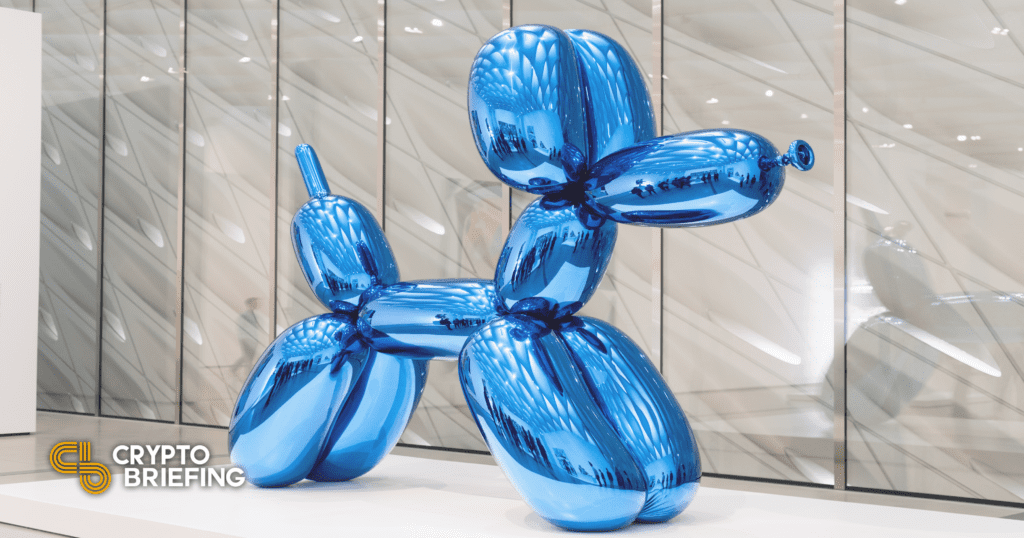 Key Takeaways
Pop artist Jeff Koons has announced a project in which he will create a series of sculptures and send them to the moon.
Each sculpture will have a corresponding NFT sold; proceeds from those sales will go toward Doctors Without Borders.
Koons is perhaps best known for his "Balloon Dog" sculptures.
Pop artist Jeff Koons has announced a project in which he will create a series of sculptures correlated to distinct NFTs and then send them to the moon.
Koons Announces "Moon Phases"
American pop artist Jeff Koons is launching a new NFT project—literally—to the moon.
The project is titled Jeff Koons: Moon Phases and will involve the artist creating a series of sculptures that will be launched into space from the Kennedy Space Station in Cape Canaveral, Florida. Those sculptures will then be deposited on the moon.
Koons said that he aims to create a "historically meaningful NFT project," adding that space exploration "represent[s] the limitless potential of humanity." The project marks the 50th anniversary of 1972's Apollo 17 landing, the last manned moon mission.
Each of the sculptures will have a corresponding non-fungible token connected to it. Those NFTs will be sold and the proceeds will be donated to Doctors Without Borders.
The project and NFT sales are being organized through Pace Gallery's NFT gallery Pace Verso, which was launched in November 2021.
In addition to Pace, two other companies are also involved in Koons' project: 4Space and NFMoon. Additionally, Intuitive Machines has designed the lunar lander that will deliver Koons' work.
Most Expensive Living Artist
Last year, Koons announced plans to work with David Zwirner and the Gagosian network of art galleries on an NFT project, but left that partnership to work with the Pace on the project instead.
The artist is perhaps best known for his metallic "Balloon Dog" sculptures, two of which are currently at the San Francisco's Museum of Modern Art and L.A.'s Broad Contemporary Art Museum.
Another sculpture, "Rabbit," earned Koons the title of most expensive living artist when it sold for $91 million at Christie's in 2019.
NFTs are becoming increasingly commonplace in the art world. Sotheby's and Christie's brought in $250 million from NFT sales in 2021, as those auction houses sold popular items like CryptoPunks and high-value art like Beeple's Everdays.
Disclosure: At the time of writing, the author of this piece owned BTC, ETH, and other cryptocurrencies.