Kazakh Government Blocks Crypto Mining Until February
Chaos and violence have plagued Kazakhstan in recent months, and the Bitcoin mining industry has not been unaffected.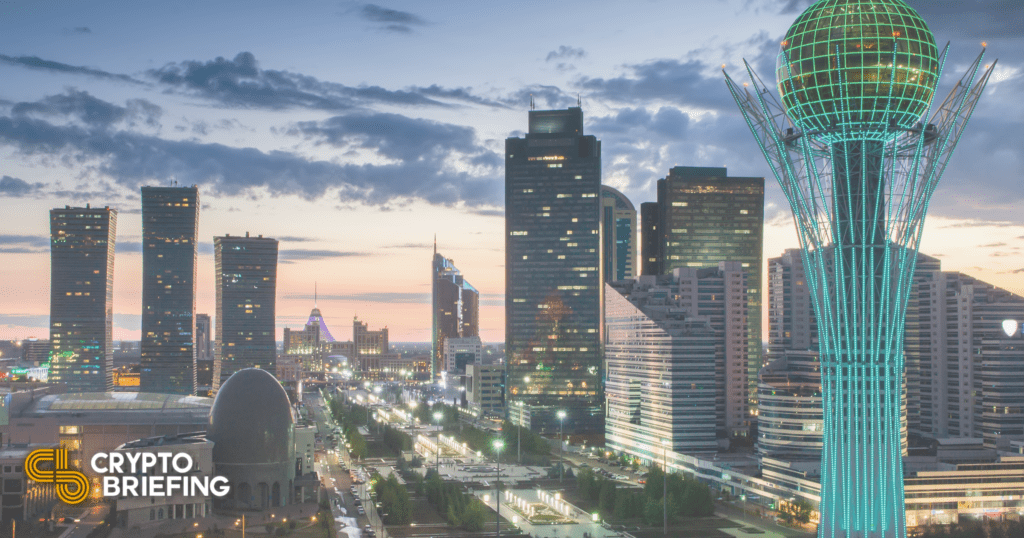 Key Takeaways
The government of Kazakhstan has halted cryptocurrency mining from Jan. 24 to Feb 1.
The state-run power grid operator Kegoc will not supply power to miners until next month.
Kazakhstan has suffered from power outages for months, which have contributed to civil unrest.
The government of Kazakhstan has halted the mining of cryptocurrencies through the rest of January. Yesterday's mining ban preceded the major blackouts that regions of central Asia have suffered from today.
Proof-of-Work Mining Temporarily Banned
Kazakhstan, which last year embraced the relocation of cryptocurrency miners to within its borders following China's mining ban, has turned to cutting off crypto miners from its electricity grid, for now.
Kazakhstan's government has barred cryptocurrency miners from using the nation's energy from Jan. 24 to Jan. 31. A spokeswoman for Kegoc, the state-run power grid operator, confirmed that companies that mine cryptocurrencies would no longer be allowed to do so until Feb. 1.
The move was later followed by blackouts today affecting Uzbekistan, Kazakhstan, and Kyrgyzstan, which were caused by the disconnection of one of Kazakhstan's major power lines. The central Asian region's power grid is interconnected, and millions have lost electricity or water.
Kazakhstan's power infrastructure has been strained for months now, facing rolling blackouts this winter—a problem that Bitcoin mining's substantial energy requirements have made worse. The nation's struggles have prompted Kegoc to limit the amount of power it provides to mining facilities.
The rapid increase in mining in Kazakhstan that occurred following China's mining ban last summer culminated in the nation reaching the number two spot globally for Bitcoin mining. Many Bitcoin miners, however, remain unregistered with the Kazakh government.
The power outages have been so severe as to lead to civil unrest, which has been violently quelled. In a move impacting Bitcoin miners and other citizens as well, the government has imposed Internet blackouts as part of its response to the civil unrest.
Kazakhstan's moves to limit the energy intensive Proof-of-Work mining comes amidst concerns from various other nations. Last week, a major European Union regulator called for the outright banning of Proof-of-Work mining. The next day, the Bank of Russia took things further by proposing a total ban on all cryptocurrency-related activities.
Disclosure: At the time of writing, the author of this piece owned BTC, ETH, and several other cryptocurrencies.