Kraken Users Threaten Lawsuit Over Flash Crash
Multiple Kraken users have complained of losing significant amounts of capital due to the crash.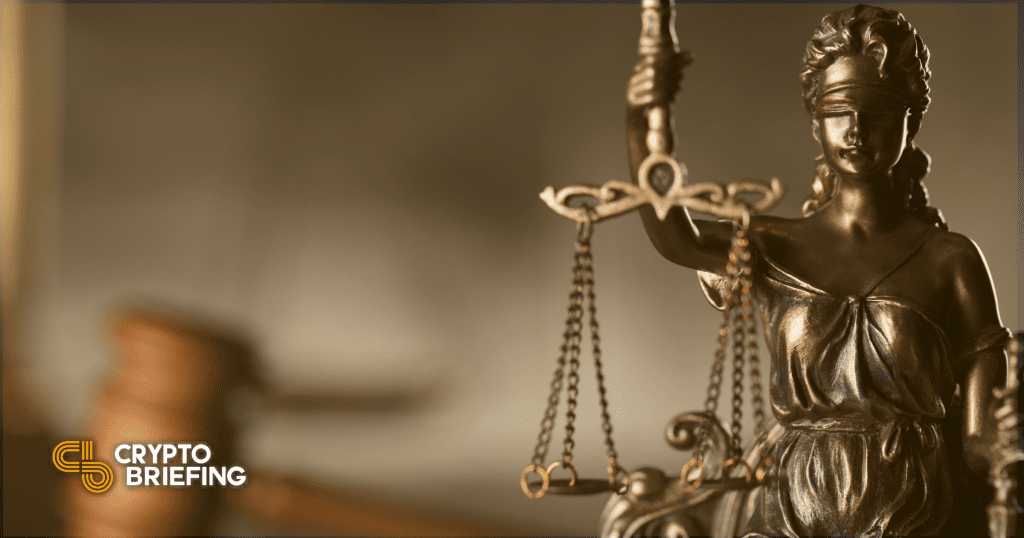 Key Takeaways
On February 22, a flash crash on the Kraken exchange tanked the price of ETH to $1,000 below market value.
Other currency pairs were also affected, with many users now threatening a lawsuit.
Kraken has denied responsiblity in communication sent to its users.
Kraken users on Reddit have discussed launching a class-action lawsuit due to losses they claim were incurred in a flash crash earlier today.
Traders Consider Lawsuit
On Feb 22., multiple Kraken price pairs deviated from the market value. ETH crashed to almost $700 despite the market value being around $1,600, while ADA and BTC also saw price dips that didn't match the market.
Kraken users reached out to Crypto Briefing, with trader Luca Maziere sharing that he had lost 46 ETH, adding that "many other people lost their investments also."
Maziere directed Crypto Briefing to a Reddit thread featuring many complaints, with user u/DumbestStableGenius commenting that they had lost 50% of their account in the crash.
"If anyone is wanting to join or form a class action lawsuit, I would be highly interested," they said.

"I lost almost my entire positions of BTC, ETH, ADA, DOT and LINK even though my margin was not more than than 5-10% away from limits, but they sold out my entire account."
User Abvhfhdxr stated that "I got liquidated with a leverage of 1.5! I even have a negative balance now. What can we do about this? This can't be legal!"
Kraken have reportedly denied responsibility in an email sent to one trader, stating that "sometimes Kraken trades higher than other exchanges, and sometimes lower."

Source: Twitter
In a separate thread on the matter, one user stated that "All Assets dropped more than 50% in seconds with nothing we could do about it and autoliquidated ALL of us," with other users commenting that their account balances are now negative.
On Twitter, users are equally dismayed.
Heard back from kraken support and they said they have no control over it. And no refund.

— Kiwi (@CarsonKx21) February 22, 2021
Kraken responded to Mazerie to state that staff are currently investigating the market movements during the crash, promising an update with more information in the future.
Kraken Flash Crash Explained
Kaiko analyst Clara Medalie spoke to Crypto Briefing to explain the crash.
It seemed that price feeds were broken, but what was actually happening was that a complete decimation of order book depth made the process of price discovery near impossible.

When there is no market depth remaining on an order book, there is nothing stopping large market orders from whipsawing the price of Bitcoin or Eth.
Medalie added that what occurred on Kraken earlier today was indeed a flash crash, describing a "complete decimation of market depth, as market makers quickly pulled orders from the book. This temporarily caused prices to plummet, only to rebound once market makers adjusted their positions."
Kraken did not respond to Crypto Briefing for comment by press time.
Disclosure: At the time of writing, the author held Bitcoin