KuCoin KYC Introduced as Users Face Withdrawal Limits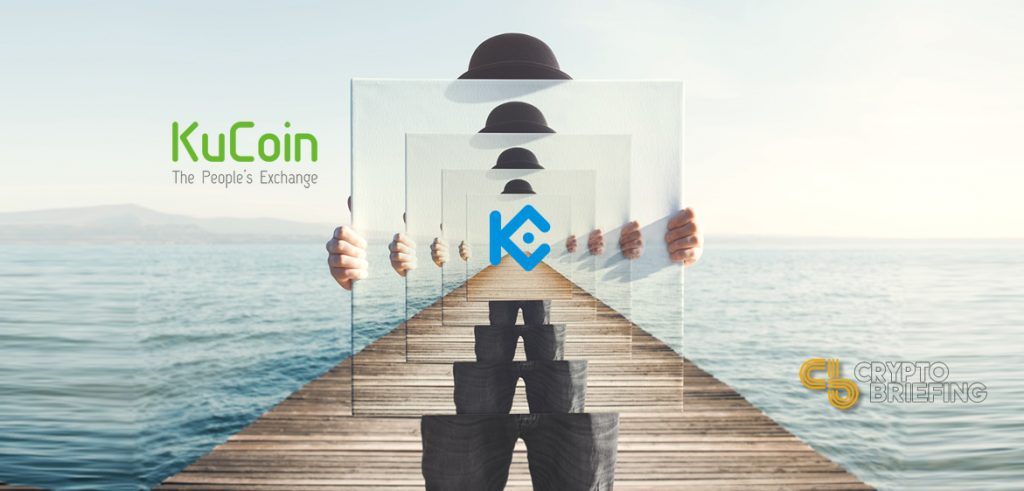 KuCoin KYC will now be rolled out, which the cryptocurrency exchange claims makes their servers transparent and secure, but which will also mean users who don't sign up will face new restrictions on their daily withdrawal amount.
In an announcement on the exchange's website, KuCoin said that they would start new Know-Your-Customer (KYC) checks on their customers.
Although not compulsory and not restricting on trade, failing to complete KYC will restrict the amount of money users can take off the exchange to 2 BTC, roughly $17,000.
Founded back in August 2017 and currently based in Hong Kong, KuCoin is one of the smaller exchanges, with a 24h trading volume of just under $64m, according to CoinMarketCap.
The exchange has a reputation for hosting new tokens more quickly than established competitors, although a new era of decentralized exchanges may be contributing to their low volume. It currently lists over 300 tokens, with TrueFlip/Ether being a decidedly unpopular trading pair: the day's volume accounted for just $313 of the total transacted.
Some critics have pointed to repeated problems with the back-end of the exchange, while the front-end focused on glamorous car giveaways and contests.
The decision to introduce KYC will reportedly "ensure KuCoin remains compliant with the developing regulations in the crypto industry"; users will have the option to complete the authentication process when they log onto their account.
---
KYC checks are used by businesses to verify the identity of their users and are commonplace in most major banks as a means to prevent money-laundering.
Regulatory pressure has led to many prominent cryptocurrency exchanges integrating KYC controls. Prominent exchanges like Binance and Kraken both use verification tiers that enable users to do more activity on their accounts if they submit personal information.
Concerns over the use of cryptocurrency for illegal activities has led many financial authorities to pass stringent controls.
Back in January, South Korea banned anonymous trading accounts and just last week, Japan's Financial Conduct Authority (FCA) released a five-point plan which included requirements for exchanges to integrate KYC forms for new user registration.
Most KYC checks require users to submit proof of identity, such as a passport or national ID card, which is then used to check their background and determine the likelihood of the customer using the business for illegal or unauthorized activities.
The adoption of KYC controls by exchanges has been controversial with many users: some of the early adopters of cryptocurrency used it because it afforded them anonymity in their transactions.
With the rise of companies able to track users on popular networks such as Bitcoin and Ethereum, there has been a growth of privacy coins that are specifically designed to make it impossible to identify users through the blockchain: something which has also attracted the attention of authorities in Japan.
Although probably not surprising that KuCoin will now introduce KYC, for many of the old guard, relinquishing part of their identity to a third party so they can trade, deposit and withdraw without restrictions goes against what cryptocurrency is all about.
Will there be blood? No. But there could be some disillusioned clients… who may already know there's not a lot of point in asking KuCoin for customer support.