1M Users: Minds Launches Largest Ethereum dApp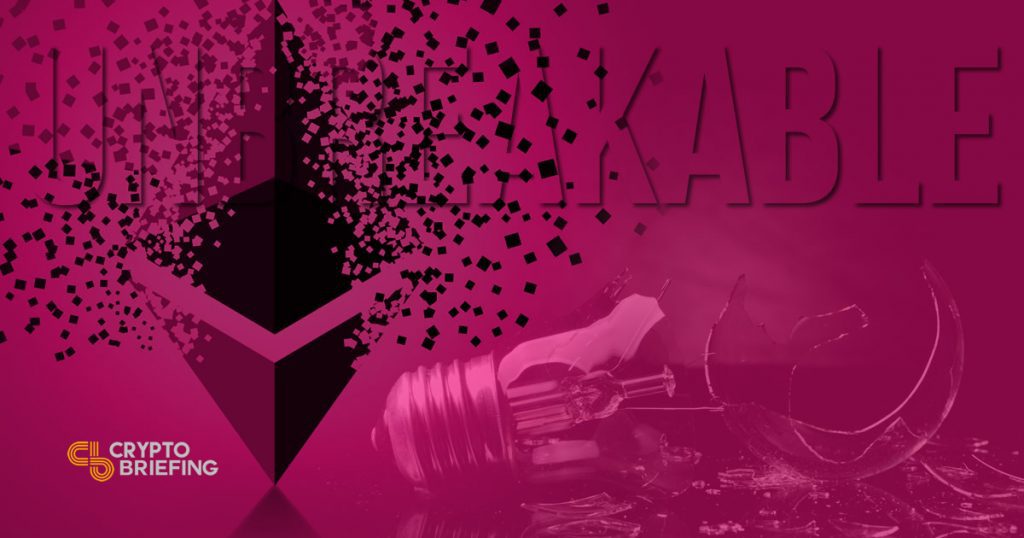 A crypto social network has announced plans to migrate its tokens onto the Ethereum mainnet, potentially creating the largest Ethereum dApp on the network.
Minds announced on Thursday that its native $MINDS tokens would transition onto Ethereum sometime in August. The network's team believes its high transaction volume will help to 'reinvigorate' the platform.
Minds launched its decentralized open source network back in early April of this year. Similar to conventional social media, users can post, like and 'remind' (share) content posted on the website. It also has video and group-calling features as well as encrypted messaging, similar to Telegram.
Minds argues that blockchain means greater transparency as well as giving users autonomy and ownership over their own data. The Minds core team does not manage the content posted on the platform; posts are only taken down if it incites hatred or harasses another user.
"Users are fed up with being exploited. It's time to provide people with real transparency, privacy and decentralization," said Minds' co-founder and CEO, Bill Ottman. "Our community has demanded crypto since we launched the points system back in 2015. The core principles of blockchain technology are perfectly aligned with what Minds is trying to achieve."
Previously known as 'boost points', $MINDS are used to incentivize activity. Users who contribute or post more on the network receive a larger share of the Daily Reward Pool. $MINDS can purchase higher profiles to attract more views to user's content or to access exclusive content.
Back in October 2017, when we spoke to Bill Ottman, he explained that "We started Minds because we believe the top social network needs to be powered by the people, for the people. It needs to be free, open-source, encrypted, decentralized and monetized. The human exploitation happening on status-quo apps is out of control and it's only a matter of time before ethical, transparent alternatives become functionally competitive and accessible for the masses."
---
The Crypto Social Network Could Be The Largest Ethereum dApp
Scalability is a serious concern for the Ethereum and over the past eight months, the network has experienced severe delays following periods of high traffic. Currently, the largest functioning dApp is Dappradar…which monitors other decentralized applications.
Minds utilizes a hybrid on-off chain system where some of the transaction volume takes place off-chain and thereby stopping the network from clogging up, averting a potential Crypto Kitties 2.0 incident.
The architecture, they claim, allows the dApp to scale and minimize congestion; enabling high transaction volumes and providing users with a better experience.
A high concentration of Minds' users are in America and Europe, but also in South-East Asia. The network experienced a strong increase in users back in mid-June following the passing of a law in Vietnam that enabled the government to censor content and have unrestricted access to users' social media accounts.
Facebook and Google said they would comply with the new Vietnamese legislation so as to continue their operations in the country.
Although the platform's laissez-faire approach to content curation has gained it a following in oppressed regions of the world, it also means that the small staff at Minds is charged with the seemingly-impossible task of policing the content – which is exactly what Ottman wants to avoid. But, as Wired pointed out, that could lead to the uncomfortable (and possible unconscionable) facilitation of payment to, say, neo-Nazi groups, as reward for them using the platform.
Speaking to Breitbart Tech, Ottman explained that "In most cases, people who are censored only become further polarized and simply move to a new place that allows their thoughts and ideas to be shared."
The unintended consequences of untended social media are now clear – yet Minds is committed to censorship-free principles that are almost certain to lead to exploitation of its platform.
Ottman may be a visionary, or he may be an enabler. He may be both.
And now, with over a million users, the move could make Minds the single largest dApp on Ethereum.
With great power comes great responsibility.
The author is invested in ETH, which is mentioned in this article.