Led by DeFi, DApp Usage Soars Into the Millions
As DeFi continues to surge, the wider dApp ecosystem saw a dramatic boost in transactions, transaction volume, and users in the second quarter of 2020.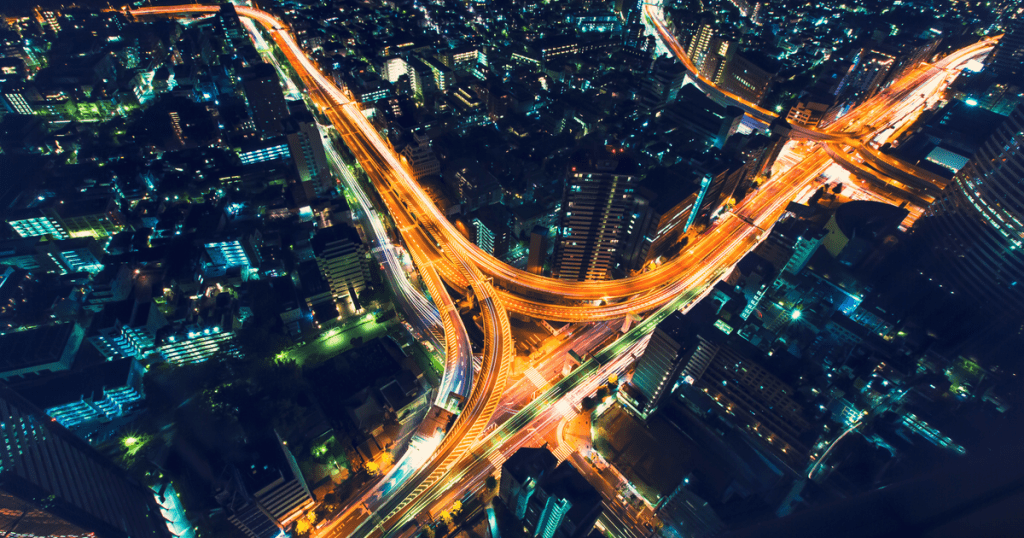 Key Takeaways
Around $5 billion was transferred through finance dApps in Q2 2020
Over $10 billion worth of value was transacted across the Ethereum network
DeFi dominated the growth in dApp usage for the quarter
Led by the impressive growth of DeFi, dApp usage surged in the second quarter of 2020, with several key metrics almost doubling from Q1.
DApp Usage Soars in Q2
Decentralized applications, or dApps, enjoyed steep usage growth in Q2 2020. According to an analysis by Dapp.com, almost $5 billion was transferred through finance dApps for the quarter. That's up around 67% quarter-on-quarter.
Ethereum recorded the lion's share of the increase in dApp usage for the quarter. The network saw almost double the number of active dApp users, with active users reaching all-time highs at well over a million. The quarter saw the number of quarterly active dApp users surge to just under 3 million across 1,400 dApps.
Total transaction volume across 12 networks stood at $12.5 billion for the quarter. The Ethereum network occupied over $10 billion of that volume. Active users also grew on rival networks, with EOS and Tron growing by 30 and 50%, respectively. Users active on the two networks numbered 116,000 and 393,000.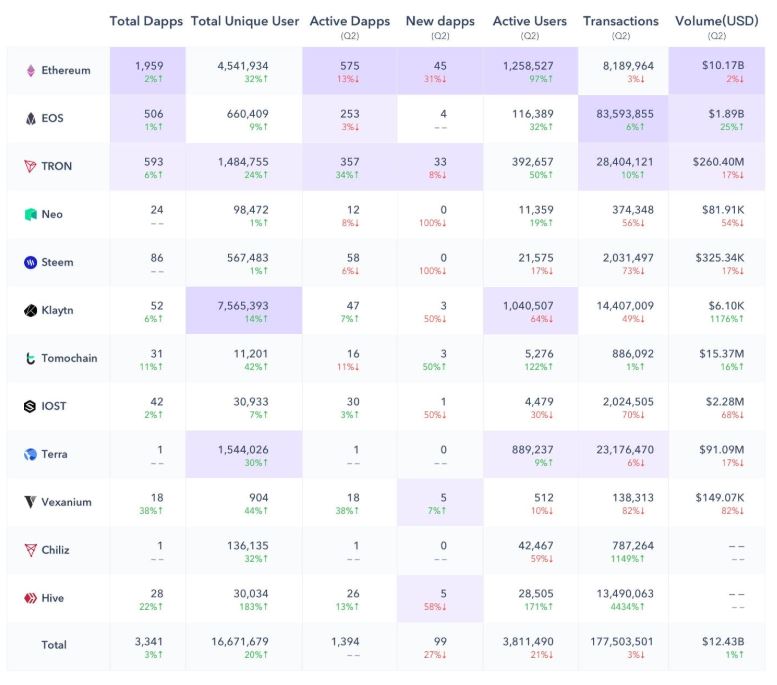 DeFi in the Driver's Seat
The surging usage of DeFi protocols explains most of the explosive growth in these dApp metrics. DeFi dApp transaction volume peaked at over $600 million on June 21. That was the same day Compound's native COMP token hit its all-time high of over $370.
Of the $12.5 billion transaction volume across dApps for the quarter, DeFi dApps accounted for almost all of it, at around $11.5 billion. June alone had the most significant impact on the dApp universe, primarily due to Compound activity.
After the COMP token was released, daily active Ethereum-based DeFi dApp users grew 48% to 11,230. Almost all of the transaction volume exchanged through DeFi dApps for the quarter took place in June—specifically after the launch of COMP.
Compound's own volume surged 24x from the beginning of June to the second half, from $131 million to a staggering $3.3 billion. According to DeFi Pulse, Compound dominance now stands at around 32%.
Decentralized Apps Reach a Pivotal Moment
The second quarter may be exhibiting signs of frothy behavior, but the period could prove a pivotal point in the development of open finance. With yield farming drawing in tens of thousands of users, an entirely new generation of crypto explorers could be drawn in permanently to the DeFi ecosystem.
The yields will normalize over time, but the open finance movement may enjoy enduring momentum as a result of the dramatic uptick in activity during Q2 2020.