Lido Community to Vote on Limiting Protocol's Share of ETH
The growing amount of ETH staked on Lido is creating centralization concerns.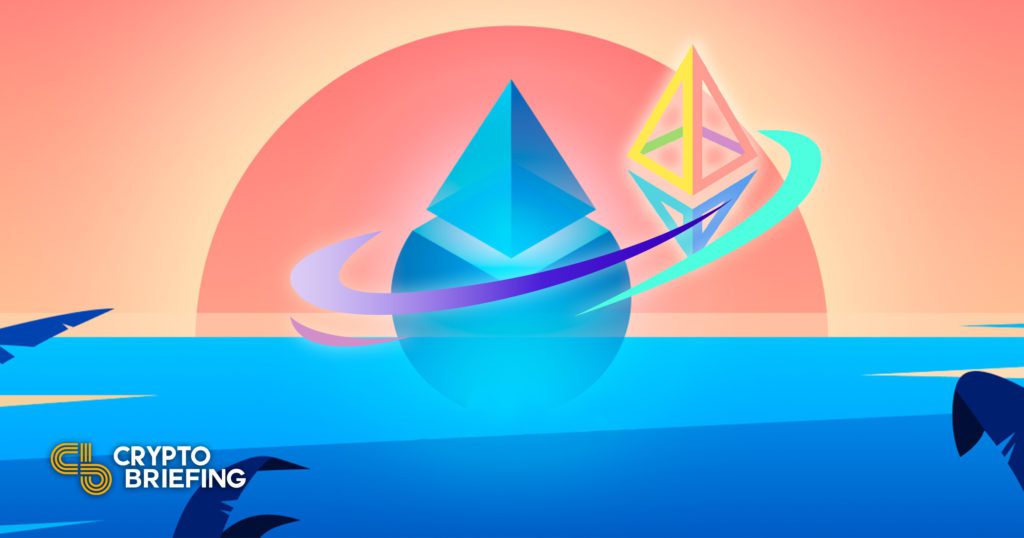 Key Takeaways
Lido is considering introducing a limit to how much of the ETH market share it can stake.
The proposal comes over concerns that the protocol may come to pose an existential threat to Ethereum.
More than 30% of the total ETH supply is staked through Lido.
A proposal to impose a limit on Lido's maximum stake is currently being debated by its community. It has been suggested that Lido, by virtue of staking nearly a third of the ETH total supply, may start posing an existential threat to Ethereum after it transitions to Proof-of-Stake.
30% of Total ETH Supply
The Lido community is debating whether to limit the protocol's maximum share of ETH tokens.
According to the proposal laid out by Vasiliy Shapovalov, reasons to limit Lido's market share of the ETH total supply include the "possibility of Lido's governance being used to coerce operators into acting as one—in order to exploit things like multi-block MEV, execute profitable re-orgs, and/or censor certain transactions" and Lido potentially posing a systemic threat to Ethereum.
Arguments for opposing the proposal include the risk of a KYC-abiding centralized exchange dominating the staking derivative market following Lido's self-regulation. The Lido team has stated that a core reason behind Lido's existence was to prevent precisely such a scenario.
Lido is an Ethereum protocol that offers liquid staking services; when users stake their ETH with Lido they receive a liquid token representative of their stake, stETH. These tokens can then be used to earn or borrow across DeFi while users keep receiving benefits from staking their ETH.
Slightly over 30% of the total ETH supply is now staked through Lido, almost double from that of March. The growth rate had prompted concerns over the centralization of ETH even before the proposal was published on the Lido board.
Ethereum creator Vitalik Buterin voiced support for the proposal on Twitter, stating that "price gouging by top stake pool providers" should be legitimized and arguing that if a pool controls over 15% of the supply it should be expected "to keep increasing its fee rate until it goes back below 15%." Other possible suggestions for acceptable ratios, such as 22% or 33%, were also mentioned in the Lido proposal.
Crypto personality Degen Spartan on the other hand came out against the limitation, arguing that "numerous pool operators operating under a unified liquid staking protocol banner" was different from a single entity having complete control over an ETH staking pool.
Exacerbating the uncertainty towards Lido's total ETH market share has been the timeline for Ethereum's impending transition from Proof-of-Work to Proof-of-Stake. The transition, known as the "Merge", is currently scheduled for August, but has been delayed many times.
Disclosure: At the time of writing, the author of this piece owned ETH and several other cryptocurrencies.