Volunteers Keep Litecoin Foundation Running, Director Says
But the team has grown to over a hundred.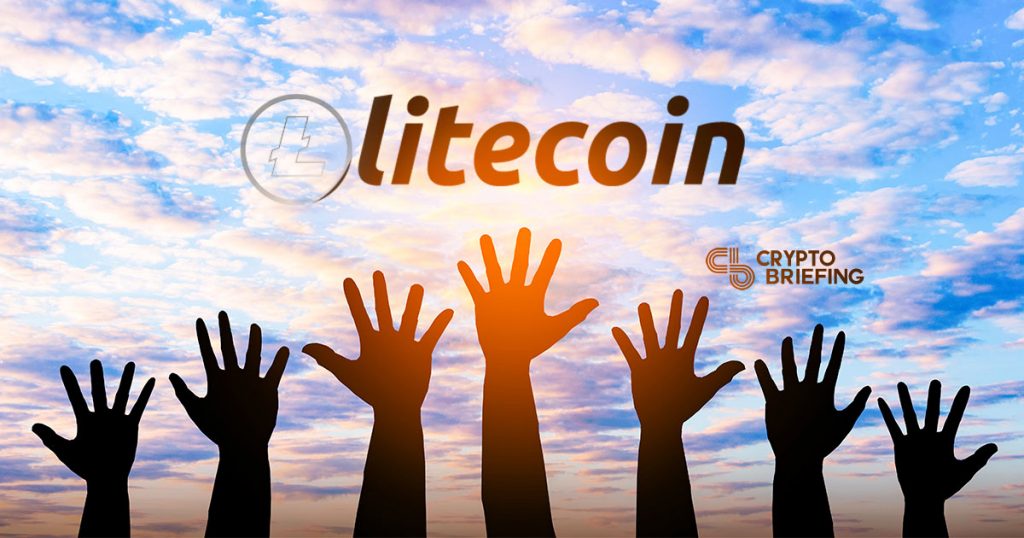 Say what you like about Charlie Lee, but he's certainly not doing it for the money. Like most people developing the Litecoin (LTC) ecosystem, the creator of the fifth-largest cryptocurrency does not receive a single litoshi for his efforts. Crypto Briefing has learned that the Litecoin Foundation, the non-profit organization dedicated to building and promoting LTC, relies almost exclusively on volunteers in order to function.
Franklyn Richards, who is on the Foundation's board of directors, told Crypto Briefing that many of the core team either contribute to the project in their spare time or, for a lucky few, work full time and live off their holdings, which have appreciated in value.
Only a few core people are paid for their work. Even the directors, including Richards and Litecoin creator Charlie Lee, do not receive any income from the Foundation.
Asked whether this has affected or hampered Litecoin's development, Richards said that the project has never worked any other way.
"Everything just kind of happens naturally, the market decides what it wants and we just keep working," he wrote in an email. "There was a time in 2015 where there were less than 8 of us actively working but we appear to have bounced back."
---
Does Litecoin need the Foundation?
In a recent interview with Laura Shin for Unchained Podcast, Lee revealed that the Foundation runs on a shoestring budget of less than $100,000 every year. Because there was never a Litecoin ICO, projects work off of donations and revenue from merchandise in order to fund operations.
"One thing about Litecoin is that it's really hard to find developers," Lee said. "We don't have a lot of money to pay for these developers, so at the Litecoin Foundation we work on raising money and using the money to pay for [them]."
But the prospect of working voluntarily has not prevented people from joining the Foundation. There are now more than one hundred people working on Litecoin, according to Richards, and the number has continued to grow.
Even if the Foundation could afford to pay staff, Richards doesn't believe that it would do so. The team works well as it is, and paying new staff might "unnerve the social cohesion we have made," he said. "[I]t would be wrong of us morally to pay someone new who joins us while the rest of us have worked and received nothing."
Compared to when the Foundation started in August 2013, crypto is now an established asset-class. The latest bear season pales in comparison to the slide in 2014, Richards said, which really tested people's resolve and confidence in the industry. "I think we are at a point where people involved are convinced crypto is here to stay unlike 2014/15 where it was still very nascent," he added.
But the key takeaway is that the Litecoin project could now survive without the Foundation. It's a sign that LTC is now a widely traded cryptocurrency, he believes, one which has become truly decentralized.
"I think that's a testament to the fact that even without the Foundation, or us, Litecoin would still be fine," Richards said. "[T]hat's something not many others can say."