Litecoin And TenX Try Not To Break It This Time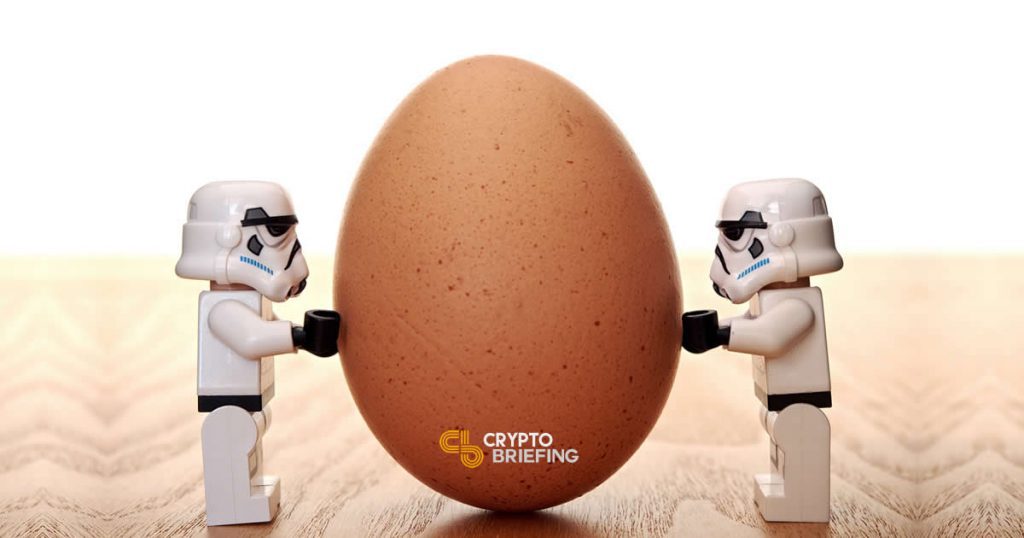 Although there are a handful of crypto-keen businesses who'll accept a Bitcoin or Ethereum payment, for the most part, they have a very limited, real-world use.
With well over 1,500 different cryptocurrencies promising faster, secure transactions and/or a disruptive, revolutionary future, many developers are keenly aware that the first cryptocurrency to achieve actual mainstream usage will have a pretty good chance of knocking out its direct competitors.
That's why the Litecoin Foundation has been extremely busy trying to ensure that it manages to achieve real-world use; and has joined forces with a cryptocurrency payment platform that could make Litecoin (LTC) a real-use currency and… could even lead to LTC-ready debit cards.
Announced late on Wednesday, the payment platform TenX said that it had added Litecoin to its wallet app and was working with the Foundation to introduce a "co-branded card".
TenX recently added LTC to their wallets, and we are working with them to launch a Litecoin debit card. Stay tuned for more information. LitePay who? 😂 #PayWithLitecoin https://t.co/T54jK2Obr9

— Charlie Lee (@SatoshiLite) April 11, 2018
This follows news last week that the Litecoin Foundation had formed a partnership with Aliant Payments, an American merchant and credit card processing company. Announced last Thursday, the agreement will enable merchants to accept LTC payments and instantly convert them into fiat currency.
Speaking to Crypto Briefing about the two collaborations, Litecoin Foundation's Operations Director, Keith Yong, said the two collaborations were complementary, focusing on two different means that would speed up LTC adoption.
"TenX is tapping on the debit card payment infrastructure whereas Aliant Payment solution does not make use of the card payment infrastructure", said Yong. "They are both different channels for customers to use Litecoin to buy things."
"The solutions complement each other… What Aliant Payment and TenX do is increase the Litecoin adoption so that Litecoin can be used even at merchants who accept fiat currency only. "
Have the LitePay Lessons Been Learnt?
The two new collaborations could help the Litecoin Foundation finally draw a line under the recent LitePay debacle.
Last month, a payment processor promising an LTC payment app and debit card suddenly ceased operations without warning after nearly a month's delay.
LitePay had been highly-anticipated, not least because of the support from Litecoin's founder, Charlie Lee as well as funding from the Litecoin Foundation.
The hype surrounding LitePay had led to an LTC price surge in the days leading up to the original launch back in February, with individual coins trading at highs of nearly $230.
Although the Litecoin Foundation is confident that this time around things will be different, TenX has faced criticisms over the delays in releasing its payment cards, originally scheduled for Q1 2018.
In a vlog post late last month, TenX's co-founder and CEO, Julian Hosp cited "external forces" as well as delays stemming from their now-terminated partnership with WaveCrest, their card supplier, who lost their licence in January after a series of non-compliance issues emerged.
"The difference [to LitePay] is TenX already had a working product before their 3rd party card issuer Wave Crest ran into issues, resulting in them having to deactivate the cards", said Keith Yong. "So once they resolve the card issuer issue, their card will be ready to go again."
Does TenX Plus Litecoin Really Make Sense?
Some users will still be concerned that considering TenX's track record with delivering products, whether the Litecoin Foundation is setting themselves up for a LitePay debacle 2.0.
Although the Foundation has asserted that this time they've gone with a platform that actually has a working product, LTC holders will continue to be wary. Compared to the feeding frenzy before LitePay came crashing down, yesterday's announcement has failed to cause a discernible boost in the LTC price.
"Fool me once, shame on you; fool me twice, shame on me".
Until an actual product is complete and ready to go, it looks like many users will wait before they get too excited.