Liverpool City Region backs Peepl to take on food delivery giants with Fuse blockchain integration
Peepl are taking a community-driven approach to food delivery, connecting local delivery platforms with more sustainable fees to local restaurants and local consumers.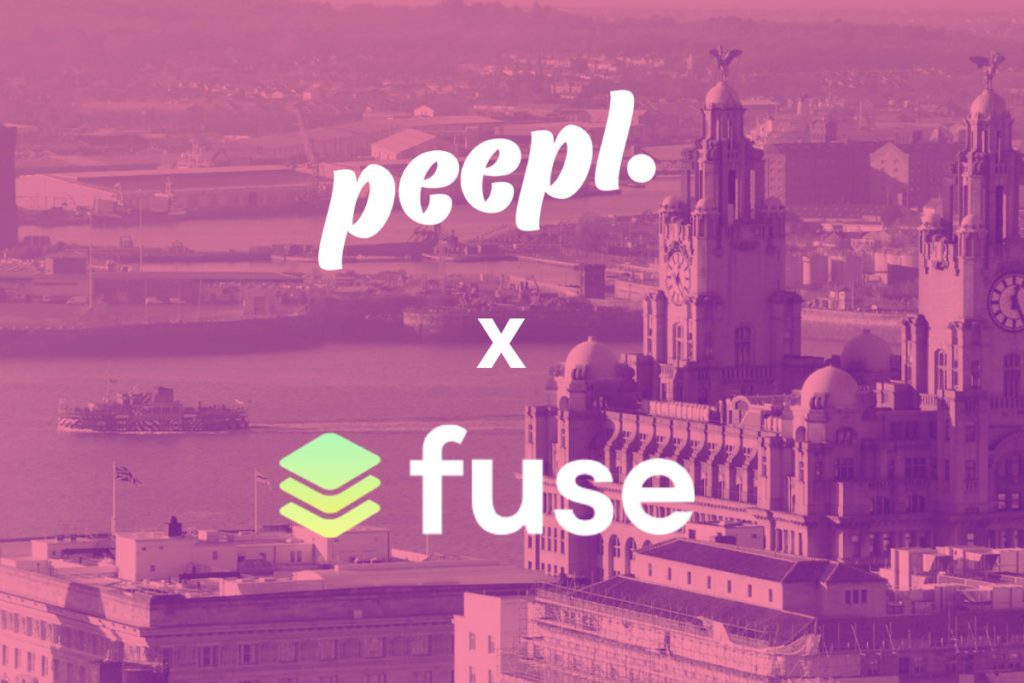 ---
Peepl are launching a new payments and rewards app based on the Fuse blockchain, aiming to give control back to local communities and unbundle large food delivery conglomerates.
It is the first major application of Fuse's open-source money toolkit, built to unite ultra-local communities through a shared purpose-built token.
Peepl are taking a community-driven approach to food delivery, connecting local delivery platforms with more sustainable fees to local restaurants and local consumers.
The Peepl network is beginning its pilot projects in the Liverpool City region, bolstered by a £700,000 investment by the office of regional Mayor, Steve Rotheram. He explains:
"In the Liverpool City Region, we aren't the sort to simply follow the crowd. We like to be disrupters; to chart our own course and take great pride in our local businesses and community solidarity. Peepl has the potential to radically disrupt the food delivery market by bringing together all those values and injecting a lot more fairness – for riders and restaurants alike – to an industry not known for its treatment of workers."
Peepl rewards its customers by giving them back 5-10% of their order as a reward, in PPL tokens. The tokens can be used to pay for other services in the Peepl network, and they will remain locked within the network for at least five years. PPL will maintain a fixed exchange rate within the local communities, as the Peepl network grows and attracts new partners and consumers. From an initial start in Liverpool, the project has now lined up partner support in London, Manchester, and Milan, with more locations set to join the community soon.
Peepl's token model is supported by Fuse, a blockchain network for quick and cheap transactions that support local communities. Its objective is to lower third-party costs for business owners and empower projects like Peepl. Fuse features sub-cent fees and a quick no-code setup for projects wishing to integrate novel token economics in their products.
Fuse also hosts the GoodDollar grassroots UBI project backed by Yoni Assia of eToro. Most Fuse native tokens are represented via ERC-20 on Ethereum mainnet and can be transferred from Fuse to Ethereum through a bridge, thus tapping into DeFi and other opportunities of the wider blockchain world. The cooperation between Peepl and Fuse is a natural follow-up to their earlier experiences.
Mark Smargon, CEO of Fuse, and many of Peepl's co-founders had already worked on Colu, the Liverpool-based digital currency that allows people to exchange digital money and pay in shops within the city. The project was created to support the city's economy and encourage inhabitants to shop and eat locally, reaching over 35,000 users and 450 local businesses who accepted it.
Leon Rossiter, Co-founder & CEO of Peepl commented:
"The big delivery apps, alongside ride-hailing platforms, extract large amounts of value from each transaction that takes place between people that live and work in the same city. I think most people are waking up to the fact that it doesn't need to be this way. Advances in blockchain technology, alongside shifting values and laws, mean new business models are possible for the internet, and the local economies we all live in."
Peepl became part of the UK's Financial Conduct Authority's Sandbox program in February of this year, and have been using the consultation to plan their regulatory strategy and international expansion plans. Leon commented:
"This investment will allow us to build sustainable, real-world use of the token in active, local markets around the world, from which we can then expand into other verticals like retail, events, and digital content delivery."
Fuse Network is a project and ecosystem featuring a fast and low-cost, Ethereum-compatible blockchain and a robust plug-and-play mobile-centric crypto payment infrastructure.
Peepl Eat is a project born and set in Liverpool, UK. Its vision is to create a social and financial network that takes people to consume locally and helps business owners to eliminate third party fees. It's core lies in PPL tokens, collectible and fixed until 2025 and supported by Fuse.io.